Innovation: it's better together
Chief Technical Officer Bernhard Quendt explains why innovation is playing a more central role than ever in Thales's business strategy, and how the Group is already ahead of the field in the race to develop the disruptive technologies that will transform our lives in the coming years.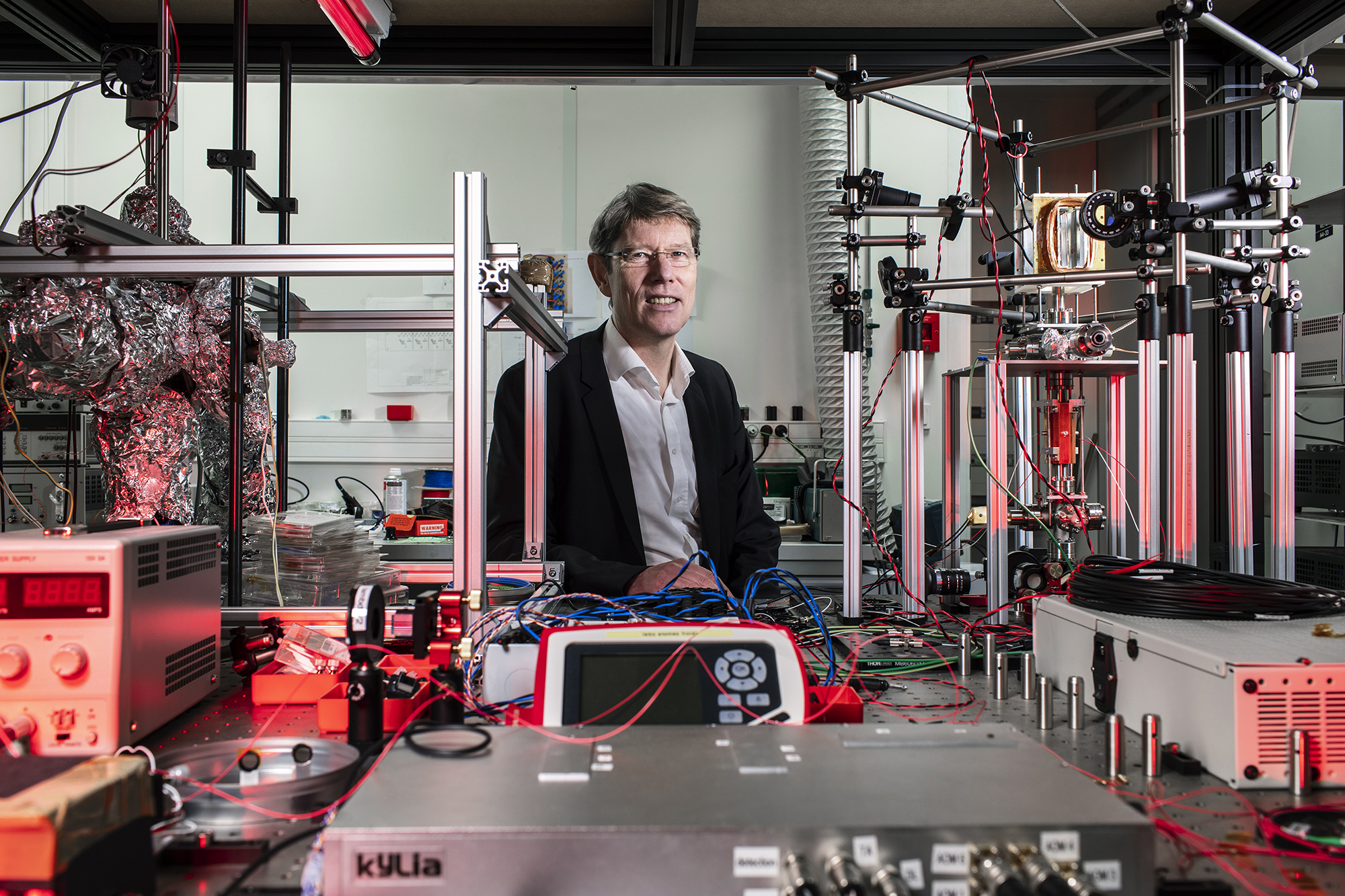 In 2023, Thales was recognised for the 10th year as one of the world's 100 most innovative companies in Clarivate's Top 100 Global Innovators™, setting a new record for a French company. What's your reaction? 
We are all immensely proud to be recognised once again for our capacity to innovate, which has never wavered over the years. In a world where crises have been coming thick and fast, we are committed to building a future we can all trust, in which technologies are harnessed to serve the public interest, to improve safety and security for all. We are convinced that, to achieve this, innovation and the technical community must continue to be the mainstays of our company and our strategy. I don't know of any other company where researchers and engineers benefit from such freedom, while working within such a broad technical scope. 
What would you say to an engineer who was thinking of applying for a job at Thales? 
Joining Thales provides an opportunity to develop the innovative solutions of the future, while benefiting from excellent professional development opportunities and a good work-life balance. We now employ 33,500 engineers, accounting for almost one-third of our global workforce, 3,000 of whom are dedicated to research. Every year, we invest a billion euros in self-funded R&D, with an additional 2-3 billion euros funded by our customers. Joining Thales also means having the chance to see innovations take shape in the field, while engaging with an extremely wide array of projects, on topics as varied as maintenance activities for the Port of Sydney and microprocessors for bank cards, safe in the knowledge that all of these solutions, on whatever scale, are helping to change people's day-to-day lives.
We are pulling out all the stops to train our engineers and mathematicians to become a leader in applications that draw on the power of quantum computing for both civil and military users
How many patents do you file every year? 
We file between 350 and 400 patents each year, with 45% of our innovations directly linked to digital technologies. But it's the quality of our patents which counts as much as the quantity. Nature magazine, for example, has recognised us as the leading European industrial company for research excellence in physics. 
What, in your opinion, are the most important prerequisites for creation and innovation?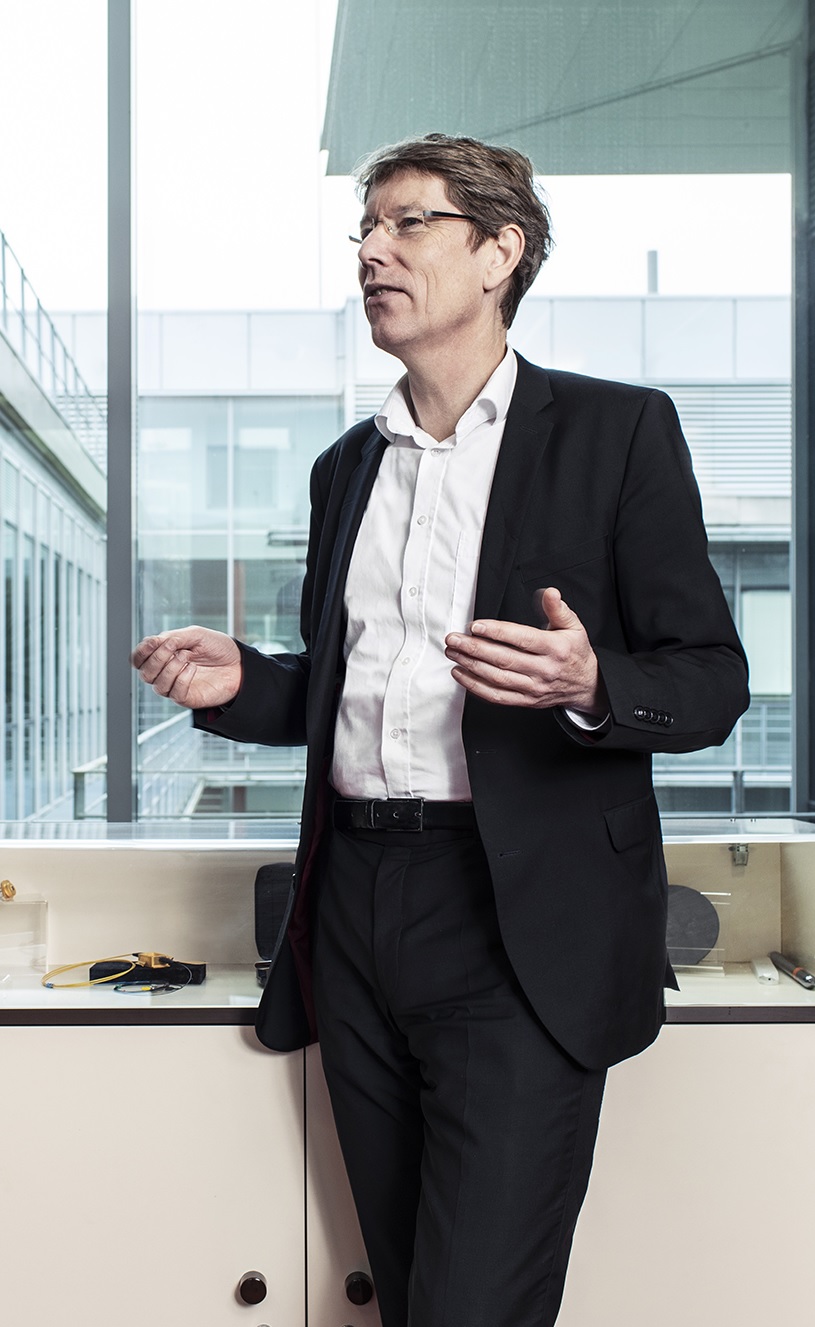 The key to a successful R&T policy is never thinking that you can do everything on your own. Thales's strategy is based on collaboration with a broad and diversified ecosystem. We work with start-ups, SMEs, large companies, and with our customers, as well as in close partnership with research centres and public and private institutions. Our partners include the French National Centre for Scientific Research (CNRS), the Institut Polytechnique de Paris, the French Alternative Energies and Atomic Energy Commission (CEA), and Nanyang Technological University in Singapore, to name but a few. The academic world is often said to be completely cut off from industry, but we have proven otherwise a thousand times over! 
Take, for example, the extraordinary success of the joint CNRS/Thales physics team led by Julie Grollier, who received the prestigious Irène Joliot-Curie prize in 2021 for advances made in the field of nano-neurons. Creating multiple partnerships, and building a collaborative ecosystem where everyone can share ideas, ensures that we move forward faster, together. Start-ups, for example, can call on Thales's expertise to help resolve their industrial issues, while, in return, our teams get to be involved in improving and adding new functionalities to their technological breakthroughs. This kind of open collaboration is key to building win-win solutions.
Which technologies will be the focus of your development efforts in the next few years?
We will continue to consolidate our expertise in core sectors where we have long-established know-how, particularly in areas of growing importance such as radars, cameras and other sensors, petawatt lasers and digital technologies. In order to prepare for the future as effectively as possible, however, we have also needed to identify the disruptive technologies where we have to really challenge ourselves and beef up our skills. We have selected six technological domains – we call it our "six-pack" – which we believe will make the biggest difference in the world of tomorrow. 
 
How did you define these six areas of focus? 
We started by working with technical directors across the Group to identify the key new technologies of the future. We initially selected around a hundred topics, eventually narrowing them down to the final six, classed according to their short-term or long-term focus. First comes the move from cloud computing to edge computing, a key step in the gradual opening-up of critical systems, which have traditionally been isolated from the internet. Put simply, it's about being able to transfer new software functions, safely and remotely, to embedded systems. The second key area of development focus is open source, which has transformed approaches to innovation and R&D, and has become a key driver of the digital transformation. For years now, we have been convinced of the benefits of using open-source software and hardware as much as possible, in particular to design processors which are compatible with embedded critical systems. This is a crucial issue in terms of sovereignty in the short term, given the potential for the market to break free from its dependence on chip designers and manufacturers. The third technology we want to focus on is trusted artificial intelligence, which is playing an increasingly important role in our products. Thales currently chairs France's national Confiance.ai programme, which brings together players from industry and academia to work on ensuring the reliability of AI algorithms. 
What is meant by "trusted" artificial intelligence? 
Given the importance of Big Data, the Internet of Things (IoT) and cybersecurity, AI is one of the technological pillars underpinning our digital transformation. However, we are aware that the use of AI raises a number of important questions. Because Thales works in critical environments, we have to be able to meet key requirements in terms of guaranteeing the validity and explainability of the results, and in terms of security and responsibility. That means we need to develop robust, transparent AI, within a secure system that offers users interpretable models as well as access to the data used to draw conclusions. A system that meets these needs delivers understandable AI, capable of justifying its outputs, as well as ethical and responsible AI that complies with all relevant protocols and legal requirements, for example in terms of environmental responsibility. These are the key principles of our approach, which we have named "Thales TrUE AI". It's all about developing AI that keeps human intelligence at the heart of the decision-making process. 
It's also important to point out that we don't see AI as an isolated technology. The "AI ramp up to business" initiative, for example, gives our AI researchers a chance to interact regularly with all of our business areas to ensure that advances in AI are injected into a variety of technologies to help address the issues facing the Group and its customers. This approach has brought some tremendous successes, such as the AI embedded in the payload of the OPS-SAT satellite operated by Thales Alenia Space, which opens up excellent prospects for applications in defence as well as environmental monitoring, such as real-time detection of forest fires or marine pollution events. 
Each of these disruptive technologies has the potential to make the critical decision chain more reliable and more efficient by guaranteeing the accuracy, safety and security of the data involved
There's a lot of talk about the second quantum revolution and the many benefits it will offer. How is Thales positioned in this area? 
Quantum technology is central to our disruption strategy, and it's the fourth component of our "six-pack". We know that speed is of the essence: quantum computers will soon be capable of solving problems that have so far been beyond the reach of conventional machines. We are pulling out all the stops to train our engineers and mathematicians to adapt to this paradigm shift, and we aim to become a leader in applications that draw on the power of quantum computing for both civil and military users. In the medium term, we should be ready to produce quantum sensors capable of measuring magnetic fields with 1,000 times greater sensitivity and precision than conventional sensors, whilst also being 100 times smaller. 
Quantum 2.0 also allows us to completely rethink the fundamentals of cybersecurity. Thales is already positioning itself as a key player in post-quantum cryptography, with the aim of developing the capability to withstand attacks from new quantum decryption algorithms. We are ready for this revolution, just as we are fully committed to the development of 5G technologies (and the preparation of 6G), which will pave the way for the emergence of a vast IoT ecosystem capable of meeting the communication needs of billions of connected objects with data rates of up to 10 Gbps. 
The final component of our "six-pack", neurosciences, exhibits extraordinary potential in the area of brain-machine interfaces, provided that a suitable ethical framework can be established beforehand.
What is the common thread between all of these disruptive technologies? 
In all its core areas of business – aerospace, defence, security and rail transport – Thales plays a central role in critical systems, where making the right decisions and taking the right actions can be a matter of life and death. Each of these disruptive technologies has the potential to make the critical decision chain more reliable and more efficient by guaranteeing the accuracy, safety and security of the data involved. Quantum sensors optimise data capture and collection. Cybersecurity, quantum communications and cloud computing take care of data transfer and storage. AI and neurosciences make data processing more efficient, helping to ensure that the best possible decision is reached within an ever shorter timeframe. Thanks to our research ecosystem and our common core of technologies, not to mention the combined talents of our engineers and researchers in 68 countries, Thales has everything it needs to push back the boundaries of what is possible and build a safer, more connected world. It certainly promises to be a fascinating ride in the years ahead!