Building a metaverse we can all trust
A digital extension of our universe, the metaverse seemingly offers a myriad of opportunities for individuals, businesses and industry. But whatever the user's purpose in the metaverse, cybersecurity remains one of the major challenges to ensure a high level of trust by protecting data and identities while preserving privacy.
Didier Hugot, VP Innovation & Technology and Chief Data Officer at Thales's Digital Identity and Security activity, tells us more.
What is the metaverse?
Didier Hugot: Excellent question, and one for which there are many different answers. The reality is that everyone has his or her own understanding of what the metaverse is! For Thales, it is vitally important that we can agree on a shared perspective with our partners, customers and other enterprises. Getting everyone to agree to a common definition is no easy task!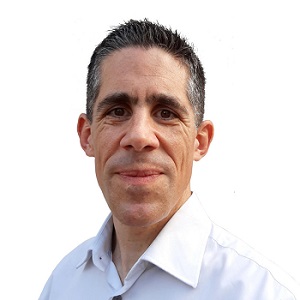 To begin with, how do you even access the metaverse? Using a simple 3D representation on a display or through a more immersive experience using mixed-reality or a virtual-reality headset? To make it even more complex, the metaverse involves a wide range of technologies such as digital twins, virtual reality, artificial intelligence, web3, NFT, and many more.
By examining what the metaverse actually is, we gain a better understanding of these underlying technologies and can explore different use cases to identify business opportunities.
Put very simply, I would describe the metaverse - besides being a megatrend - as a way for people to enhance their interactions with others through an immersive digital experience. It can also be used as a means to digitise the physical world in order to optimise operational efficiency.
However, rather trying to find a unique definition, we prefer to look at the metaverse through different angles. The 'consumer metaverse', where people can live a second life in a 3D digital virtual world with enhanced social interactions, the 'enterprise metaverse' where companies can better collaborate in workplace environments, and the 'industrial-verse' where businesses can optimise supply chains and factory processes.
What challenges are facing the Metaverse?
As one might imagine, the metaverse comes with many security challenges when it comes to data and identity protection, as well as the need to offer a high level of privacy.
To enter the metaverse you need to create an avatar. That means you can be whatever and whomever you want. However, it is important that you can be identified – in a privacy-preserving manner – and held responsible for your actions back in real life. Similarly, how can you be sure that someone is really who they say they are in the metaverse? This is an essential requirement for example in a workplace environment where you may be sharing sensitive information or in a consumer space to make a digital payment transaction. The question of trust is essential.
The second problematic is privacy. In the metaverse, you should be able to do what you do in real life without your actions necessarily being observed and recorded, as long as it remains legal. This management of privacy and where to draw the limits needs to respect differing perspectives across cultures. We believe that this issue can only be addressed with the help of standardization bodies and institutions, in compliance with regulations on the protection of personal data. And Thales intends to contribute very actively to this debate because these are issues that the Group knows well.
It is important to keep in mind that what applies in physical world applies as well in the metaverse. As a company, we protect data and personal identities, and secure communications. It is our objective to play the role of a trusted third party for the metaverse too, ensuring a safe and secure experience for everyone.
Our current focus is to leverage our expertise and technologies in fields such as digital ID wallets, data protection solutions, secure elements, biometric algorithms, and strong authentication services to build a strategy with a clear value proposition that answers actual user needs. 
We also discuss this topic regularly with our customers. Currently, we are initiating some open innovation activities with one partner in particular regarding an industrial application for the automotive market.
You describe the metaverse as a megatrend. What does this term mean for Thales?
For us, megatrends are technologies that are creating a lot of industry buzz and promising to reshape the future. We can mention crypto-currencies, green tech, self-sovereign identities, and quantum computing for example. 
These megatrends may make many promises in the "cool" stakes, but in our laboratories, we systematically study them in depth, acculturate our people to them, and explore potential opportunities to position ourselves on these ecosystems and bring value to our customers and their users. In short, we strive to have a reasoned and structured approach to these megatrends, and the metaverse is a good illustration of this.