Defence Cloud: the key to the digital transformation of armed forces
In the digital age, armed forces are facing new challenges in theatres of operation where information superiority is an essential component of military dominance. Solutions that put the best of civilian cloud technologies at the service of armies can give them a critical advantage.
Mathias Hary, Defence Cloud Product Line Manager at Thales tells us more.
What is the difference between the civilian cloud and the defence cloud?
MH: The civilian cloud gives access to third-party operated services hosted somewhere in the world that we reach through high-speed networks. It offers very clear advantages, particularly in resource pooling and scalability. 
This configuration though is not at all adapted to the realities of military engagement, where forces need to operate discretely to avoid being detected. As electromagnetic radiation can help locate them, they need to be disconnected, but they still need to have data and applications available locally.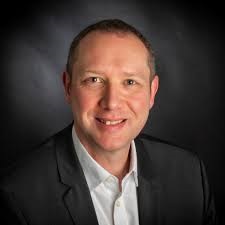 Military action depends on information control. As this information is generally classified, its protection at secret level and higher requires the application of very demanding security rules, specific to each country and to NATO. A leak could reveal future battle plans or troop movements, and lead to casualties.
Manoeuvrability, survivability, ease of use and interoperability between allies are all essential to be able to lead actions with agility. Defence cloud equipment also needs to conform to a maximum overall package that covers size, weight and energy consumption, whilst best exploiting the calculation and storage capacities available.  
The differences between defence and civilian clouds also concern the infrastructure, which needs to be private, autonomous, resilient and extremely well protected for the armed forces. This type of cloud is deployed locally at different levels of command, from command centres in the homeland to units deployed in remote theatres of operations. Each level has its node that adapts to increasingly constrained connectivity, in a contested environment where jamming is frequent.
Why do armed forces need cloud technologies in the battlefield?
Cloud technologies have clearly demonstrated their benefits in the civilian sector for cross-referencing and for the sharing of heterogeneous data, in ways that are extremely simple for end users. This might include finding a route according to a certain number of criteria and avoiding points of danger, or sharing information with friends and family for example.
The armed forces have similar ambitions. This could include lifting the fog of war, speeding up decision loops, detecting changes, signalling dangers and the subsequent reorganisation, or ensuring supply logistics.
For all their operations, armed forces count on information superiority by making the most of all possible sources of information, and today, we are experiencing an explosion in the volume of data generated.
there can be no question of uploading data to a remote cloud and waiting for a result
However, military networks on the battlefield are far more limited than civilian networks. And there can be no question of uploading data to a remote cloud and waiting for a result. Forces need to confirm, decide and act autonomously in the theatre of operations. Adaptation, speed of the OODA loop (Observe, Orient, Decide, Act) and manoeuvrability are decisive.
The defence cloud is the solution for bringing together heterogeneous data from different sources, and correlating and merging it in order to extract operational value. This solution maximizes operational and intelligence potential from the local cloud node. The shared and distributed architecture also provides access to applications and information sources installed on remote cloud nodes, while also amplifying resilience and backup capabilities. Thanks to its automation technologies, the orchestration, preparation, deployment and rearticulation phases are greatly accelerated, from several weeks to just a few hours, and this without any need for specific expertise.
Can you give us any examples of Thales defence clouds currently in operation?
Nexium Defense Cloud, our modular infrastructure solution that is adapted to the security and resilience needs of the defence sector, is now being integrated into accredited systems at 'secret' levels and beyond in France and within NATO.
In France, we are providing a 'secret' level distributed cloud architecture as part of the renovation of national surveillance and defence systems. This configuration enables local pre-processing of data in order to obtain enhanced aerial situations derived from multi-source data.
Within the framework of the Firefly project for NATO, we are supplying a Cloud Edge infostructure integrated into turnkey Command Posts. It is configurable for different classification levels - NATO Secret, Mission Secret, and natively interoperable in coalition. Deployable in less than 24 hours, it enables the rapid engagement of units. As the complexity of the system is masked by advanced automation, orchestration and a service portal, these units can concentrate on their military missions. Virtualization functions offer hosting for all types of applications and guarantee forces scalability towards new uses.
When adopting cloud technologies in the defence sector, what factors should be taken into account?
You always have to keep in mind the constraints that there will be on the ground, which is a very contested environment. You need a solution that can manage the different levels of confidentiality, that can analyse large volumes of data from the battlefield, and that ensures continuity of operation even when disconnected or when bandwidth is limited.
The optimisation of resources is crucial to meet the needs of forces on mission. With virtualisation, automisation and artificial intelligence technologies, you will need less hardware and fewer experts, whilst at the same time being able to manage more complex situations with greater agility.
Choosing the right partner is also vital. Deploying a defence cloud demands real network knowledge as well as security expertise at multiple classification levels in order to obtain full system certification.
The goal of military personnel is to be operational as quickly as possible in the field. Their lives depend on it. The key word must always therefore be simplicity, in terms of use and deployment. Armed forces are not there to be operators of complex information and communication systems.
At Thales, we are not only one of the leaders in civilian cloud technologies, but we also have very deep knowledge and experience of the needs of armed forces. Our teams, who have worked for many years on defence cloud projects, have provided our customers with a solution perfectly adapted to their needs, and immediately available with variations for the Air, Land and Sea sectors.
Nexium Defence Cloud takes the best of civilian technologies and brings specific complementary functions around cybersecurity, hardening and the ability to operate on constrained networks. The result is an easy to use, pre-integrated and modular product which meets the most stringent requirements of the defence sector.