Software République unveils concept car at VivaTech
Software République has chosen the VivaTech1  show to unveil the world premiere of its H1st vision concept car, the embodiment of its vision for the mobility of the future. We spoke to Philippe Keryer, EVP Strategy, Research and Technology at Thales and member of the Software République strategy committee.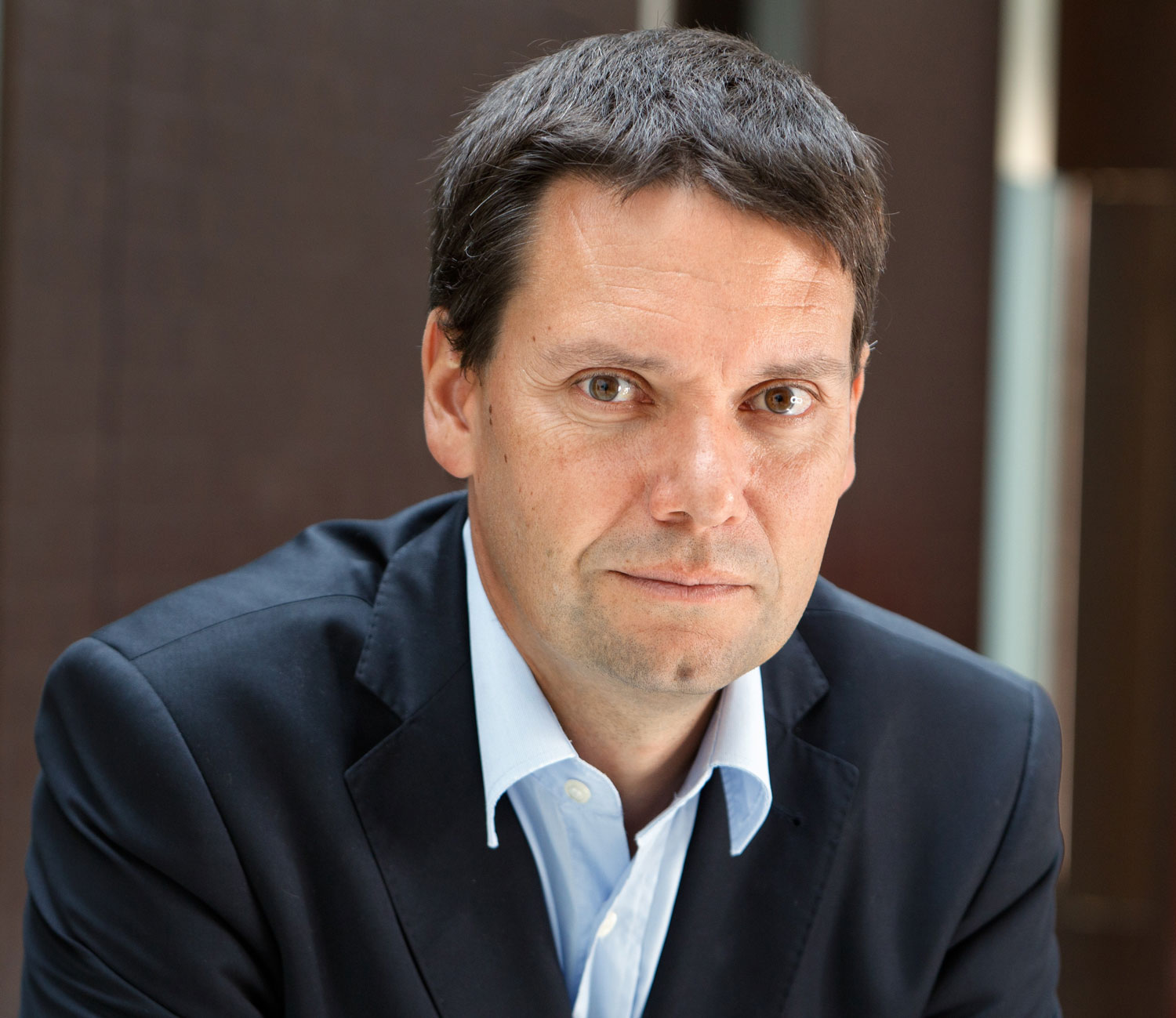 What is Software République?
Software République is an open innovation ecosystem created by six major companies – Atos, Dassault Systèmes, Orange, Renault Group, STMicroelectronics and Thales – to help develop a European ecosystem for sustainable, sovereign and safe mobility. Specifically, it plans to launch 10 new services and products, incubate 50 or more start-ups and offer services in at least 50 locations worldwide by 2025. 
To develop the concept car being presented at VivaTech, we called on the expertise of six start-ups – Arkamys, Compredict, Epicnpoc, Eyelights, Kardome and Stern Tech – as well as JC Decaux and our founding members. It's a truly collaborative project.
Tell us about H1st vision
The name H1st vision stands for Human First Vision to reflect the consortium's vision for future mobility that's smarter, safer and above all centred on people – drivers, passengers and other road users.
In technical terms, H1st vision features more than 20 innovative technologies, from an all-new secure biometric access control system to predictive hazard alerts, optimised range and recharging, continuous monitoring of driver and vehicle health and an incredible audio system designed with French composer and performer Jean-Michel Jarre. The user experience really was at the heart of the entire process.
To access the vehicle, for example, there's no need for a key, card or smartphone. The user simply creates a profile with their name, height, ID photo and video footage of them walking. This data is encrypted and stored in an ultra-secure virtual wallet built into the vehicle: the Digital ID Wallet designed by Thales.
Once this is done, the user has secure access to the H1st vision vehicle and can unlock it remotely thanks to two authentication technologies: posture recognition (gait) then facial recognition. An avatar projected on the window, then on the centre console screen, greets the user and assists them with all the available features. 
This innovation in user authentication will also simplify car rental, car pooling, ride sharing and driving licence checks.
What is the role of Thales in this example? 
We're responsible for the gait and facial recognition system, the digital driving licence, cybersecurity and orchestration, which is the entire automated process of organising and managing the system. 
Is Thales involved in any other areas?
We're in charge of cybersecurity for the electric charging system and the satellite call system, which uses a shark fin antenna on the vehicle roof to alert emergency services if the driver is unwell, even in locations where mobile network coverage is patchy or non-existent. We've also developed the onboard cyber detection algorithms, which detect potential cyberattacks against these connected vehicles in real time and propose appropriate remedial action. 
We also developed the biometric data processing and analytics system for the vehicle's digital twin.
So H1st Vision has a digital twin? 
Yes it does, and it's one of its most spectacular features! The concept car is actually part of an ecosystem encompassing the actual vehicle and its virtual twin. They interact with each other in their real or virtual environment – with the driver and passengers but also all other vehicles and mobility systems, alternative transport options, smart road infrastructure, connected car parks and charging stations, etc. 
For Thales, like many other companies, virtual twins have come to play a crucial role in creating ground-breaking innovations. H1st vision's virtual twin was used to simulate hazard alerts, biometric passenger access and a whole host of other innovations. 
Software République was formed just two years ago. How long did it take the teams from the various companies to create H1st vision?
It only took six months – which is record time for a project involving around 100 people – largely because there is a clear and solid governance structure in place and because we have a close understanding of each partner's technologies.
Like Thales, all the other partners, from the major companies to the start-ups involved, have contributed the very best of their innovation and creativity. By 2025, 85% of vehicles in Europe will be connected, according to a study by S&P Global. So cybersecurity is clearly not an optional extra for this new generation of intelligent cars. For H1st vision, our experts worked with their counterparts at Orange Cyberdefense and Renault Group to co-develop a unique solution that uses artificial intelligence and machine learning to detect and rapidly respond to any attempted cyberattack. 
It's fair to say that the entire project has been an exercise in collective intelligence. And it's helping build a future we can all trust as we transition to the safe and sustainable mobility of the future.
 
1 - Created in 2016, Viva Technology, or VivaTech, is a major annual event held in Paris by the media groups Les Echos and Publicis and dedicated to technological innovation and the tech start-up community. Some 2,500 exhibitors and over 90,000 visitors from more than 250 countries are expected at this sixth edition, which takes place from 14 to 17 June.
Learn more:vivatechnology.com.