Environment: Carbon Disclosure Project awards Thales highest level of recognition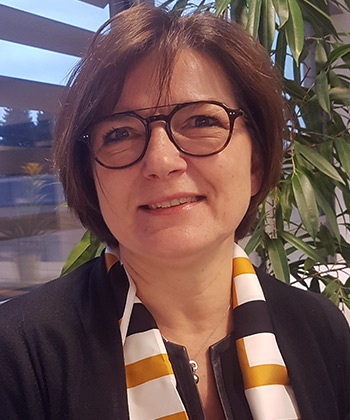 © Thales
The Carbon Disclosure Project has awarded Thales the highest level of recognition for its environmental practices. Sophie Le Pennec, Thales Group Vice President for Health, Safety & Environment, explains the importance of this recognition.
What is the Carbon Disclosure Project and why is its rating of Thales important?
The Carbon Disclosure Project (CDP) is an international non-profit organisation started in 2000. Every year since 2003, the CDP has gathered information from cities, regions and companies around the world to measure their environmental impact and, in particular, companies' greenhouse gas emissions and climate strategies.
In December, the CDP announced that Thales was ranked at the highest level, 'Leadership', (A/A-), which recognises companies that have adopted best practices in the fight against climate change.
This recognition is very encouraging for us, since the CDP is a leading international organisation that, unlike other initiatives, takes into account the requirements of the Paris Agreement and the recommendations of the IPCC1  and TCFD2 . The CDP maintains the largest database on the environmental performance of cities, regions and companies and encourages them to develop a committed strategy and measure their environmental impact so they can take concrete action. Its annual ranking is closely monitored by investors and customers.
 
How does the CDP determine its ratings? What criteria does it use?
The CDP uses 'Level of Engagement' scores and rates companies from A to D- based on their actions and environmental impact in three areas: climate change, forests and water security. 
A company is rated within one of four categories reflecting different levels of governance and management: leadership (A), or implementation of best practices; management of environmental risks (B); awareness (C), or an understanding of the importance of environmental issues; and disclosure (D). Companies must provide all the required information and answer all the questions in an extensive questionnaire that the CDP updates each year. 
Thales was recognised in particular for its moves to reduce its CO2 emissions, for its Scope 1, 2 and 3 commitments, for the robust system of governance it has put in place to implement the Group's low-carbon policy and, above all, for its results. 
Last year, of the nearly 12,000 companies surveyed, only 200 received an A/A- for their climate change efforts.
So does that mean Thales is one of the best in the industry?
Yes. This rating reflects the environmental and sustainable development efforts of all Thales employees, as well as the commitments made by the Group within its broader policy on social and environmental responsibility, also called CSR3 , or ESG4  in financial circles. We intend to accelerate that policy, as we announced on 5 October at our first Investor Day dedicated to ESG issues (Thales accelerates its ESG action plan to help build a safer, greener, more inclusive world | Thales Group).
 
What were the key objectives of the action plan announced in early October?
The Group announced that it is aiming to achieve a 35% reduction in operational CO2 emissions by 2023, a 50% reduction by 2030 and 'net zero' by 2040. These targets are consistent with the Paris Agreement's objectives of limiting global warming to 1.5°C. 
In addition, Thales has pledged that 100% of its new products and services will be eco-designed by 2023, and the Group will engage more methodically with suppliers to support their own efforts to reduce carbon emissions, with 100% of the action plans of the 150 most polluting suppliers analysed and launched by 2023. It will also engage with partners in the supply chain to bring them into line with its goal of cutting emissions by 50% by 2030. 
Thales will continue to challenge its commitments and will review its targets for other emissions this year. In 2022, it will submit its roadmaps to begin the SBTi5  (Science-Based Target initiative) certification process and have them validated by a reputable third party.
In addition to these efforts, Thales will continue to leverage its knowledge to combat climate change, whether in the civil aviation sector, where its systems can optimise flight paths and aircraft operations, in sensors and satellites, to expand space-based surveillance capabilities and better understand climate phenomena, or in artificial intelligence, where Thales is the first company to develop "frugal" AI based on algorithms that only require small amounts of energy.
"Last year, of the nearly 12,000 companies surveyed by the CDP, only 200 received an A/A- for their climate change efforts, including Thales."
Sophie Le Pennec, Thales Group Vice President for Health, Safety & Environment
1 The Intergovernmental Panel on Climate Change (IPCC) is an intergovernmental body open to all member countries of the United Nations. Established in 1988, it is made up of scientists and representatives of member states, which currently number 195.
2 The Task Force on Climate-Related Financial Disclosures (TCFD) was created in late 2015 at the COP21 by the Financial Stability Board (FSB), established by the G20, to promote disclosure of climate-related financial risks. It is composed of 30 advisors and chaired by former New York City Mayor Michael Bloomberg. 
3 CSR: Corporate Social Responsibility.
4 ESG: Environmental, Social and Governance.
5 The Science Based Targets initiative is an initiative of multiple international organisations, including several United Nations agencies. It is a ratings organisation that certifies and recognises companies that set clear, ambitious emissions reduction targets to limit global warming to 2°C or 1.5°C.