Thales Integrated Report on Corporate Responsibility 2021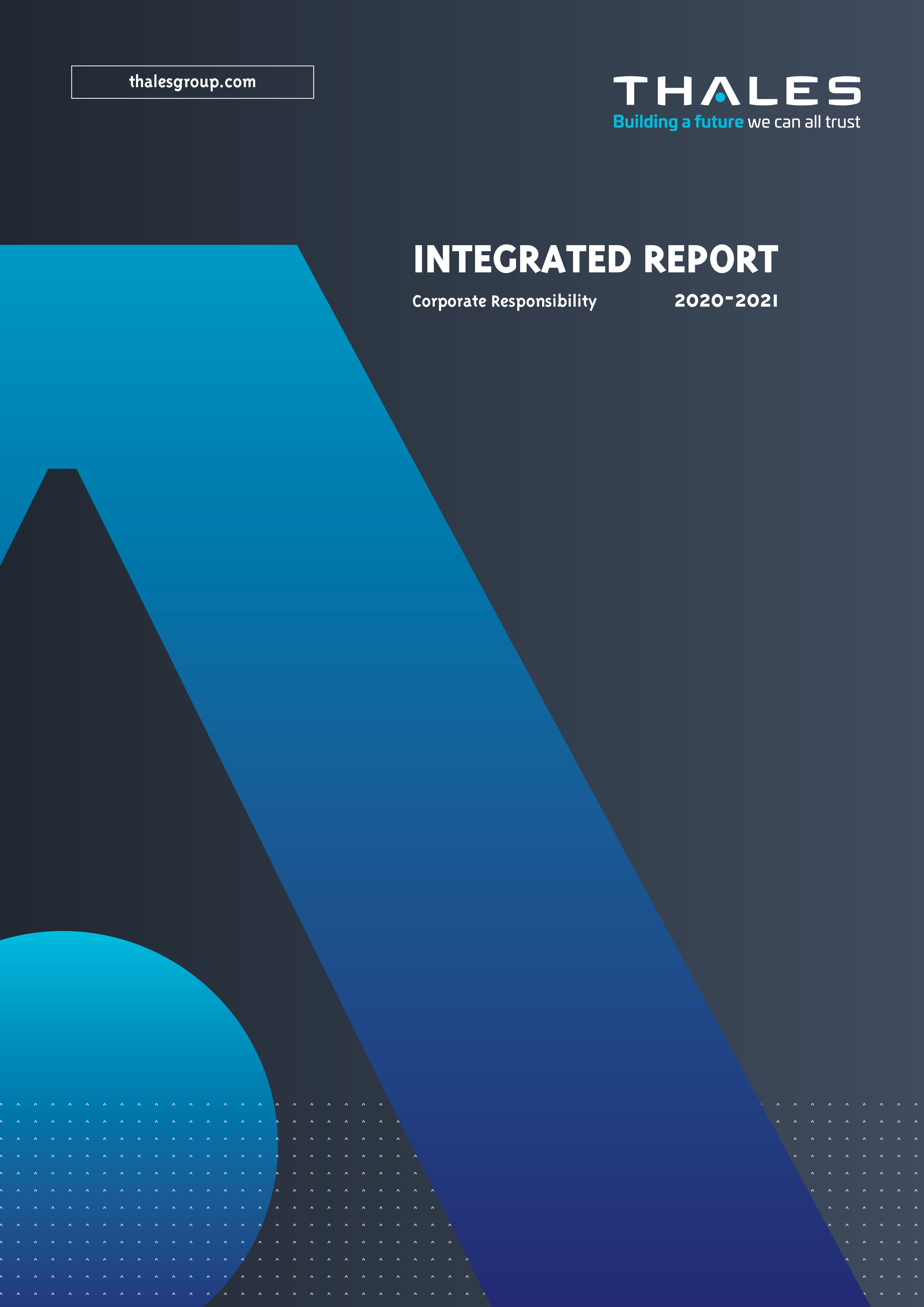 The past year has been singular in many respects. The global Covid-19 pandemic, with its drastic human and economic consequences has accelerated a general awareness of the need to work together to build a more sustainable world.
Through its positioning and strategy, Thales provides a tangible response to these expectations: developing solutions to build a safer, more sustainable and more inclusive world, while striving for responsible economic performance in deference to its stakeholders, all necessary conditions for establishing trust.
It is this economic, social, societal and environmental contribution of Thales in 2020 that I wanted to present to you through this integrated report.
- Patrice Caine, CEO
*
CONTENTS
MESSAGE
Patrice Caine, Chairman & Chief Executive Officer 
THALES IN 2020
Group profile 
Leader in aerospace, transport, defence and security 
Building a safer, more inclusive and more environmentally friendly world 
20 years of innovation for those who make the world go round 
VISION AND STRATEGY
Meeting global challenges 
Our strategic priorities and ambitions 
Our value creation process 
Our contribution to the UN's Sustainable Development Goals 
An organisation focused on innovation 
Digital, a growth driver in all our business lines 
Risk control: the Group's DNA 
Ethics and integrity, at the heart 
of the corporate responsibility policy 
Governance adapted to the challenges of the Group 
VALUE CREATION
A culture of dialogue and partnership 
A responsible supply chain 
Innovation focused on the planet 
Committed to humanity 
Financial and extra-financial performances 
Principles of responsibility 
About this report