Nathy Party: a Thales engineer working for the planet
Nathy Party, 27, is a software development engineer at Thales. Like many young professionals of her generation, she wants her job to have meaning. In her own unique but determined way, she is helping to accelerate her company's ecological transition.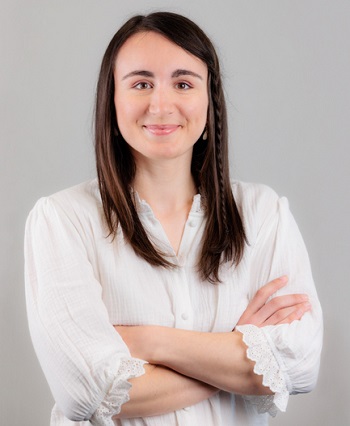 Nathy first came to Thales in 2016 for an internship during her second year of engineering school, after which she spent nine months in Abu Dhabi as an international volunteer (VIE) with the French Air Force.
With its huge shopping centres and endless skyscrapers, the extravagant city was a radical change of scene for Nathy, who grew up in the French countryside between Poitiers and Limoges. "That's when I realised my interest in the environment and decided that I wanted to do something."
Back in France, Nathy returned to Thales and held various positions, first in radio products and then in software development. Her environmental awareness continued to grow. She wanted to change things from the inside, within the company itself. But where to start?
Nathy took part in Thales's Green Engineer Challenge. She and other participating employees had two months to develop an eco-design project, and after a vote, the winning project would be produced within the company.
She focused on materials that generate energy under mechanical stress, how could they be used and how effective they could be. Her project was not selected, but the experience was largely positive for Nathy, who got to meet leaders in eco-design.
At the same time, she learned more about environmentalism by participating in the Fertîles association's "Fertile Future Course", where she met engineers who shared her aspirations – "infiltrators" who wanted to take action from within companies and others who had decided to branch out and change careers completely. "We meet on the weekends to share our ideas. We also support each other because it's important not to feel alone when you're dealing with these kinds of issues," says Nathy.
The 'Big Challenge'
In early 2022, Nathy heard about the Grand Défi des Entreprises pour la Planète, a challenge organised for employees, managers and shareholders from over 100 large companies and SMEs in France to learn from one another and collectively develop 100 proposals for the ecological transition of the economy.
Always in search of new projects, Nathy wanted to represent Thales, so she got the green light from her management and was selected as a delegate for the Grand Défi.
Once selected, two challenges awaited her. The first was telling Thales employees about the event and getting them involved. She worked with the Thales Transition Network, a group of 120 employees involved in the reflection on the ecological transition. "Together we defined which proposals I could bring to the Grand Défi but also to Thales. Their commitment to these issues motivated me to go further," she says.
The second challenge was participating in six two-day sessions to learn from experts and define ambitious and realistic proposals with the 100 other delegates about everything from environmental issues to the climate, biodiversity, finance, triple-entry accounting, corporate business models, renunciation and more.
In early February 2023, all of the participants met at the Economic, Social and Environmental Council (CESE) in Paris to present their 100 proposals to representatives of the economic sector and public institutions (National Assembly, ministries, regional authorities, etc.). "It was a very intense and very rewarding eight months," adds the young engineer.
At Thales, Nathy submitted a dozen, wide-ranging proposals to her management. Some were strategic plans to redefine the Group's governance or purpose in light of environmental issues.
Other, more concrete proposals offered solutions for organising environmentally responsible trade fairs, protecting the climate and biodiversity at industrial sites, strengthening eco-design in digital services, etc. "These proposals were well received by management, and we are discussing how they can be applied within the Group's CSR strategy," says Nathy.
Sharing the message with colleagues
Since then, Nathy has been sharing her expertise with her company's management teams:
In the Thales Six Executive Committee, she co-facilitated a "climate portrait", a three-hour workshop raising awareness of climate issues.
In her department, the Protection Systems (PRS) Business Line (BL), she gave 90-minute presentations on climate, biodiversity and the impact of digital technology, including the environmental footprint of metal extraction.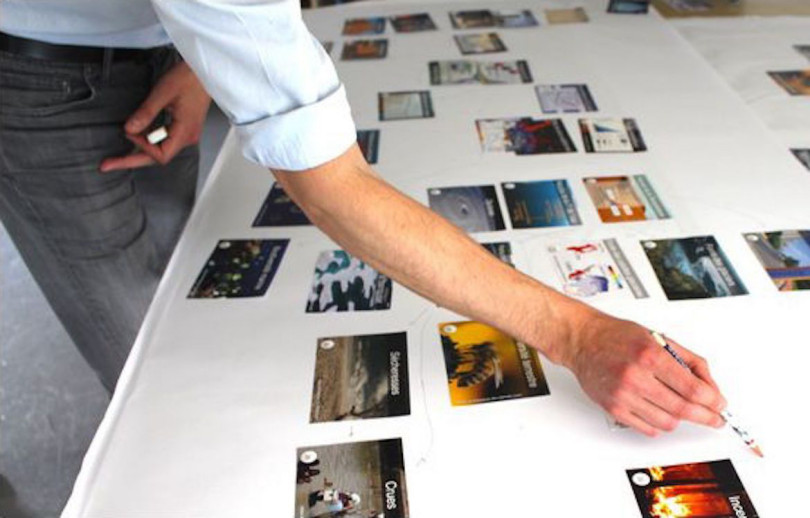 The young engineer says that Thales can speed up its ecological transition by first taking action on products, "which represent 98% of our polluting emissions". She is therefore challenging managers to train employees in eco-design, choose sustainable projects and find a balance between environmental and financial demands.
Nathy also talks about the ecological transition with her engineering colleagues. It's a subject that some are reluctant to discuss, which she understands. "It's a scary subject. The media doesn't talk enough about the positive aspects of the ecological transition: sharing, cooperating, working together, learning new ways of doing things, understanding what's around us, etc."
Biodiversity, climate, pollution... They're all connected. So what should we do? "We weren't taught this in engineering school. It's a systemic problem that involves our habits. Awareness is gradual, and everyone has to go at their own pace."
Nathy admits that even she still has progress to make, but she's working on it. "I like to travel, and it's not easy to do without flying. In November, I went to Sweden by train. I had to plan my trip differently, but it was rewarding. I talk about it with my colleagues to show that it's possible."
Her next challenge will be both environmental and athletic, since Nathy plans to cycle from Paris to Amsterdam! She says she plans to share "the good times but also maybe some challenges. It will be an adventure!" She hopes to make others want to follow in her footsteps and perhaps to inspire and share a message with them. "One person can't change things alone, but if everyone does their part, it's possible."