Going the extra mile on sustainability
European Sustainable Development Week, which runs from 18 September to 8 October, celebrates its 20th anniversary this year. Originally launched in France and rolled out Europe-wide in 2015, the initiative aims to raise public awareness of sustainability issues. Here, we recap Thales's commitments on this front and explain how our technologies are helping to shape a more sustainable future. 
In March 2023, the independent Science Based Targets initiative (SBTi) endorsed Thales's greenhouse gas emissions reduction targets for 2030, confirming that the Group's objectives are compatible with the Paris Agreement.
At Thales, we are transforming our methods and processes to keep our operations within planetary boundaries. By end-2022, for instance, we had already reduced our operational emissions by 41% compared with the 2018 baseline.
We are also committed to adopting eco-design principles: again by end-2022, 84% of new products were fully or partly eco-designed, and by end-2023, 100% of new-product developments will apply these principles.
 
Shaping a more sustainable future through technology
Many of the systems and technologies we develop for our customers are designed with sustainability in mind. To take one example, the earth observation satellites built by Thales Alenia Space are contributing to monitoring the environment and safeguarding our planet (Space to Observe & Protect | Thales Alenia Space). 
Our aerospace technologies, meanwhile, are helping airlines optimise flight paths – a measure that, on its own, could cut aviation-related CO2 emissions by 10%.
At Thales, we recognise the importance of keeping ethical and environmental considerations in mind when designing biometric and AI-powered solutions. Our Digital Ethics Charter sets out the ethical and energy-efficiency principles we follow whenever we are developing new technologies of this kind.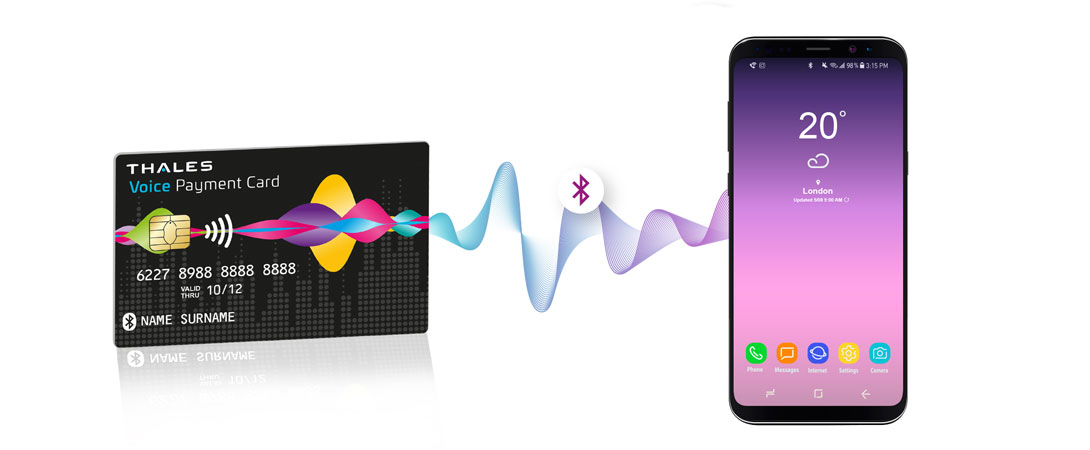 One way we are leveraging innovation to promote inclusion is the Voice Payment Card, an assistive technology solution for people with visual impairments that offers greater control and a more secure payment experience.
Rallying employees behind the cause
At Thales, we are determined to foster a culture of sustainability in which our employees understand the urgency of climate and social action, and are equipped with the knowledge and tools they need to play their part. 
In this vein, we have recently launched two new training programmes focused on climate change and eco-design principles.
Another step we are taking at Thales is to embrace circular-economy principles. For instance, we have rolled out the Global Reuse Equipment Network, a platform for donating unwanted equipment within the Group. This initiative, which was launched in France and has since been extended to Thales sites throughout Europe and North America, has so far avoided more than 600 tonnes of CO2e emissions. 
Fostering inclusion
Like any technology company, Thales faces an immense challenge when it comes to hiring new talent. The shortage of women in tech is especially acute. To help to address this issue, we have launched a series of initiatives to make women feel empowered and legitimate in taking on careers in science. 
These are just some examples of how Thales is helping to build a more sustainable society by harnessing the power of technology and innovation to make the world safer, greener and more inclusive.
To learn more about our sustainability initiatives, read our latest Integrated Report on Corporate Responsibility.