Thales Solidarity: discover the 10 employee-backed projects that will receive financial support this year
Each year, Thales employees have a chance to submit a project and apply for financial support from the Thales Solidarity Fund for the charity they want to sponsor. This year's 10 winning projects have just been selected - read on to find out more!
A big thank you to all the Thales sponsors for dedicating their talents and energy to a cause they really believe in! 
For the 2021 call for projects, Thales employees were invited to submit their favourite solidarity projects in one of the three areas supported by the Thales Solidarity programme: education and professional integration, digital citizenship and environmental protection.
 
10 projects have been selected and will soon be receiving financial support for their work in more than 7 countries:
In the field of education, four projects will help disadvantaged youth achieve academic success by promoting new ways to teach STEM subjects (science, technology, engineering and mathematics) and acquire other 21st century skills.
Three professional integration projects will provide initiation training for unemployed young people and women to help them develop the skills they need to work in the high-tech and digital sectors.
Digital citizenship is the driving force behind two projects aimed at raising awareness and providing training in the responsible use of digital technologies to promote positive interactions, skills development and access to education.
The tenth project selected this year is using technology to further participative research and raise public awareness about the challenges of environmental protection.
The Thales employees who are sponsoring these projects are based on six countries (France, the United Kingdom, Turkey, Mexico, Brazil and the United States). Together, their projects will be helping to support close to 1,500 adults and young people on four continents.
"Thanks to this support, I can finally help an organisation I have been meaning to work with for a long time because I'm in line with its purpose: empowering women and transforming their lives. For over 10 years I saw my HR peers struggle to hire women in tech. Laboratoria's model is simple, yet disruptive: through a six-month bootcamp women are prepared to enter the tech job market. I love that Laboratoria is able to find and develop female talent where no one else is looking, solving a market need and contributing to making the corporate world more diverse."
Citlali M., sponsor of a professional integration project in Brazil
"I have been involved in the preservation of our environment in my day-to-day activities for many years, and being part of the AECVH organisation is one way of upholding the fundamental value of sharing knowledge as a lever for environmental protection. We work as a collective, taking concrete steps at the local level to create bonds between people from different generations. These connected beehives, for example, will demonstrate the importance of biodiversity, show how fragile the balance really is, and prove to people that our choices and actions have a tangible impact on the world around us..."
Laurence L., sponsor of an environmental project near Auriol.
"Belfast is a fast-growing UK technology hub and I think this project is vital to introduce new people, who might otherwise have been neglected, to the opportunities in the technology sector. Farset Labs is an amazing charity who gives everyone access to education and tech equipment at a very low cost. Thales is one of Belfast's biggest employers and I think we have a responsibility to help organisations like these to give access to technology to everyone in our local community."
James L., sponsor of an education project in Belfast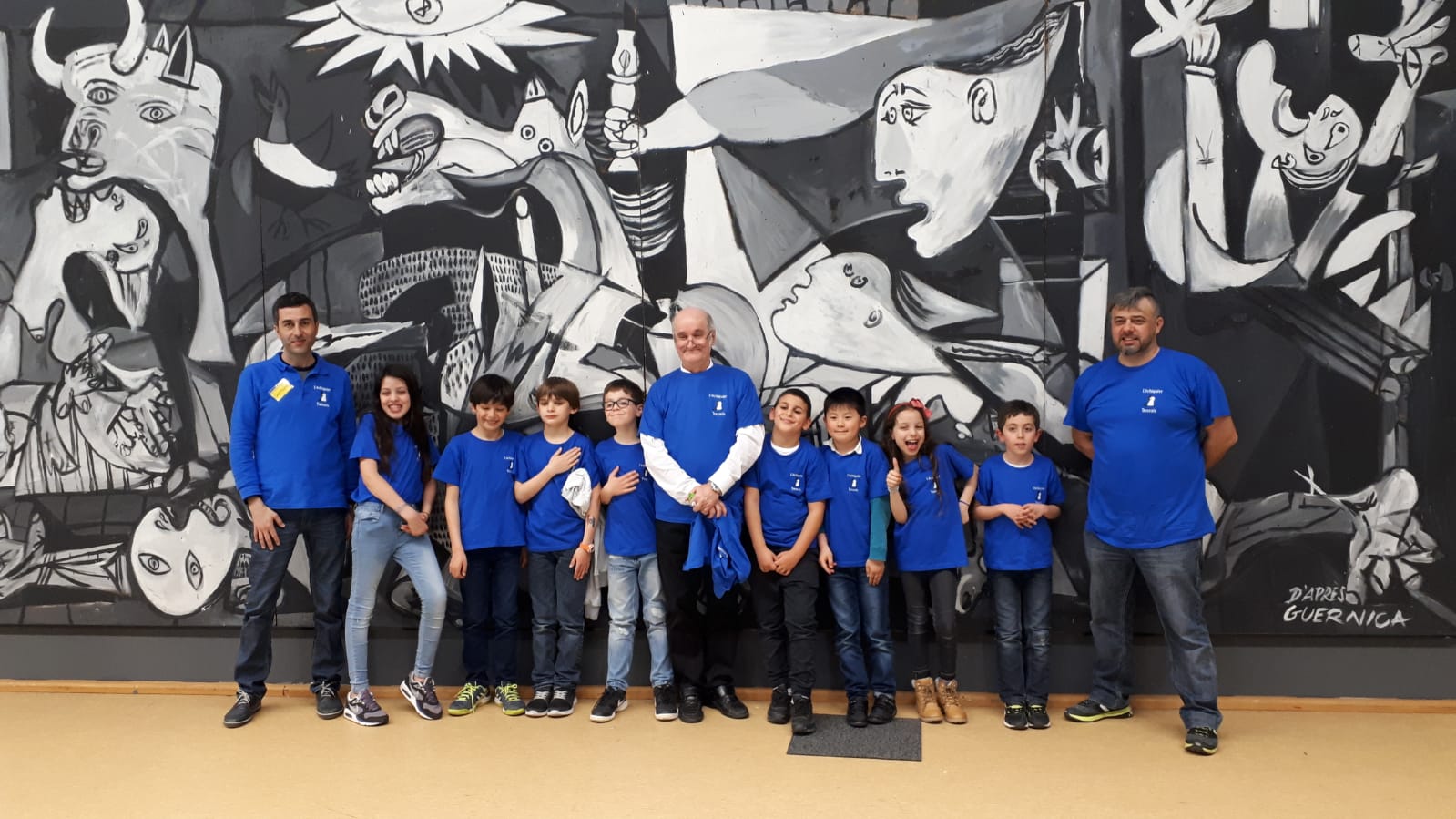 Initiation of 200 young people to the game of chess as a way to support their academic success and combat social determinism in the Bordeaux area
Partner charity: L'Echiquier Tressois
Initiation to digital creativity and "technological tinkering" for 100 people in Belfast to raise awareness of opportunities in the tech sector
Partner charity: Farset Labs
Intensive training in digital job opportunities for 50 underprivileged women in Brazil
Partner charity: Laboratoria
Two connected beehives to raise environmental awareness of 350 school students in Auriol
Partner charity: AECVH (Association Eco-citoyens de la Vallée de l'Huveaune)
Digital training for 144 teachers in eight regions of Turkey to promote universal access to distance learning
Partner charity: YUVA
Digital technologies to unravel prejudice and promote community engagement among 90 young people in France and internationally
Partner charity: AIME (Association Internationale de Mobilisation pour l'Egalité)
Innovative methods to provide 32 Mexican teachers with training in technical, scientific and creative skills development
Partner charity: Movimiento STEM
School support and scientific activities to help 150 students in an underserved community to develop STEM skills in Florida's Space Coast
Partner charity: Children's Home Society
"All these projects aim to make a tangible difference to the lives of disadvantaged people at the local level, and we want to help them deliver on those objectives. I am very happy to be able to turn the spotlight on the 10 employees who have devoted their time and energy to making these projects happen. I hope you will share my enthusiasm, and maybe their stories will even inspire you to support them yourselves by providing skills their projects could use."
Pia Ceccaldi, general manager of the Thales Solidarity charitable fund