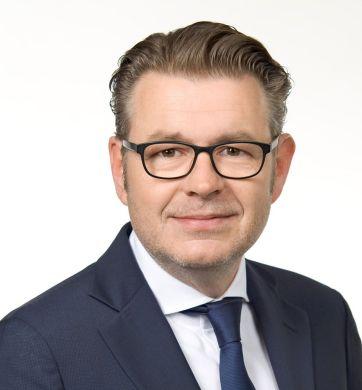 Managing Director & General Manager Transport
Since December 2016 Hannes Boyer is Managing Director and General Manager Transport of Thales Austria GmbH in Vienna, the Austrian subsidiary of Thales Group, a unit which is steadily growing its business and market shares through its genuine and broad offering. Its specific and long-standing local competences, particularly in rail transportation, are the keys to its domestic and international competitive success.
Since the transition from Alcatel Austria Transport Solutions GmbH to Thales Group in January 2007 until July 2015, Hannes Boyer was an authorized representative of Thales Austria GmbH and since 2010 Director Marketing & Sales.
Additionally, Hannes Boyer oversaw the Thales Austria Defence & Security activities from April 2011 to July 2015. From this time until his recent assignment at Thales Austria he focused on setting up his own consulting agency.
In previous assignments within Alcatel Austria AG and later Thales Austria GmbH, his responsibilities included the entire international business and business development activities within the Transport Division of the company, as well as holding the Product Strategy & Product Marketing functions. Prior to this, from October 1989, Hannes Boyer held several positions within the company's Technical Department.
Hannes Boyer was born in November 1968 in Vienna. He is a graduate of Vienna University of Economics & Business in the field of Commerce. Additionally, he is a graduated engineer in the field of control engineering.