Decisive technologies for decisive moments
Given Thales's long-standing commitment to a strategy of innovation through cooperation, we are renewing our Gold sponsorship involvement in the 2019 edition of VivaTech, which will be held from 16-18 May in Paris.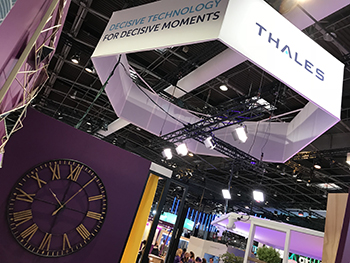 At this year's event we will be showcasing the partnerships that we already have with a significant number of startups. This collaboration on open innovation has established us a forerunner in the application of four decisive technologies – Connectivity/IOT, Cybersecurity, Big data and Artificial intelligence– which allow us to partner our customers throughout their critical decision chain.
In addition to hosting more than 30 startups, the Thales Innovation Lab will see a programme of over 50 conferences on a broad range of subjects, including autonomous rail transport, the future of space exploration, and Artificial Intelligence and smart cities, as well as the environment and cutting-edge medical technologies. VivaTech 2019 will allow Thales not only to share with attendees its expertise in these and other fields, but also to demonstrate what we have to offer in a fast-moving technical job market.
And last but not least, our immersive demos: try your hand at driving a subway train, or see what life as an astronaut is like!
Find out more below!
Visit us Hall 1 Stand D31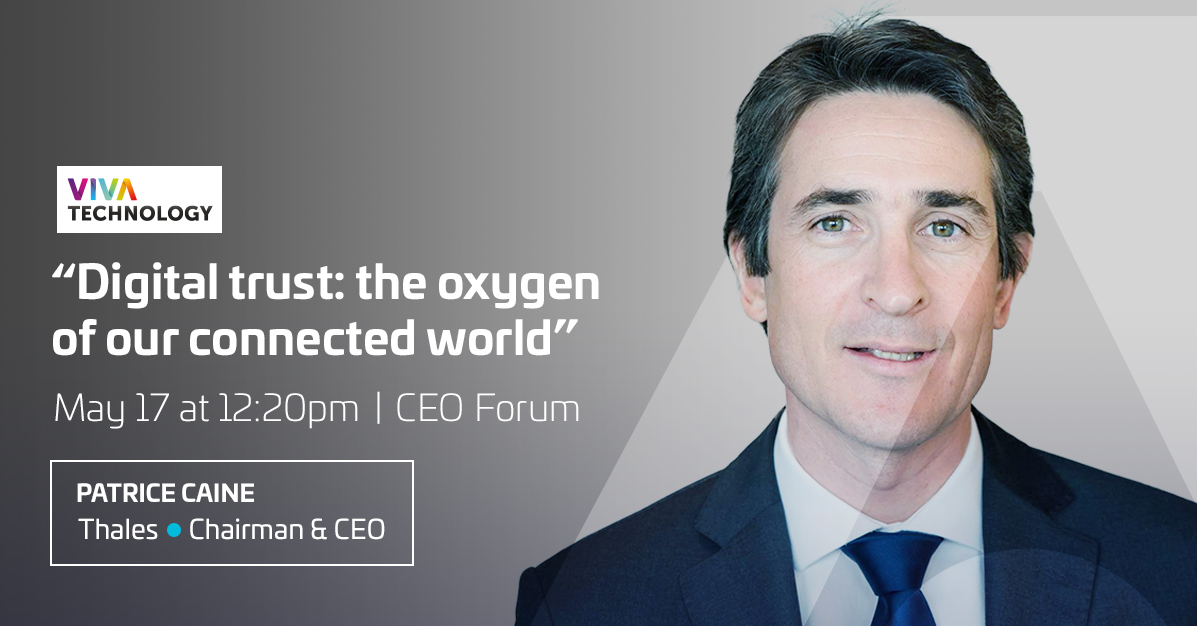 With digital technology continuing to change every aspect of our lives, we are increasingly exposed to risks. How safe is our digital identity? To what extent does artificial intelligence challenge humans? The battle for digital trust can only be won if technology meets the needs of people, whilst remaining under their control.
VivaTechnology, May 17 at 12:20pm, CEO Forum