Appreciating our industry partners
It was a special day for Thales! We were privileged to present our industry partners with tokens of appreciation, for their trust and support in our solutions over the past 40 years.  Various industry leaders and Ministry representatives visited the booth throughout day 3 of LIMA'19.
The Chief of the Royal Malaysian Navy, Admiral Datuk Mohd Reza bin Mohd Sany, was the first recipient of the day.  The token was awarded to the Royal Malaysian Navy, recognising more than five years of successful operation of the Tacticos Combat Management System on board the KD Kasturi Ship. The Admiral was also given the tour of other Naval solutions and digital experiences on display at the Thales booth, before moving on.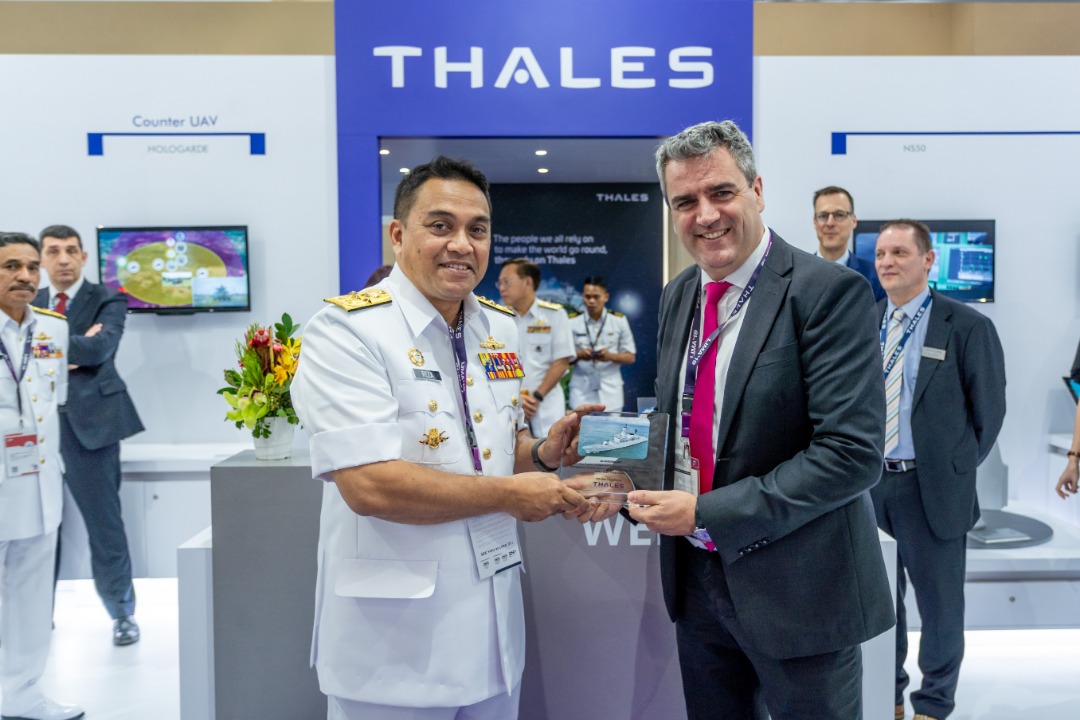 The Minister of Transport, The Honourable Anthony Loke Siew Fook was the next recipient in recognition of Thales' Signaling System that continues to successfully operate for more than 20 years across Malaysia. Thales was previously awarded a contract for the Kelana Jaya and Kuala Lumpur Ampang Line. Thanks to the close cooperation and teamwork between the various stakeholders, as well as strong capabilities developed locally, both lines were successfully delivered in mid-2016. These lines currently utilise Thales' world-leading SelTrac Communications-Based Train Control (CBTC).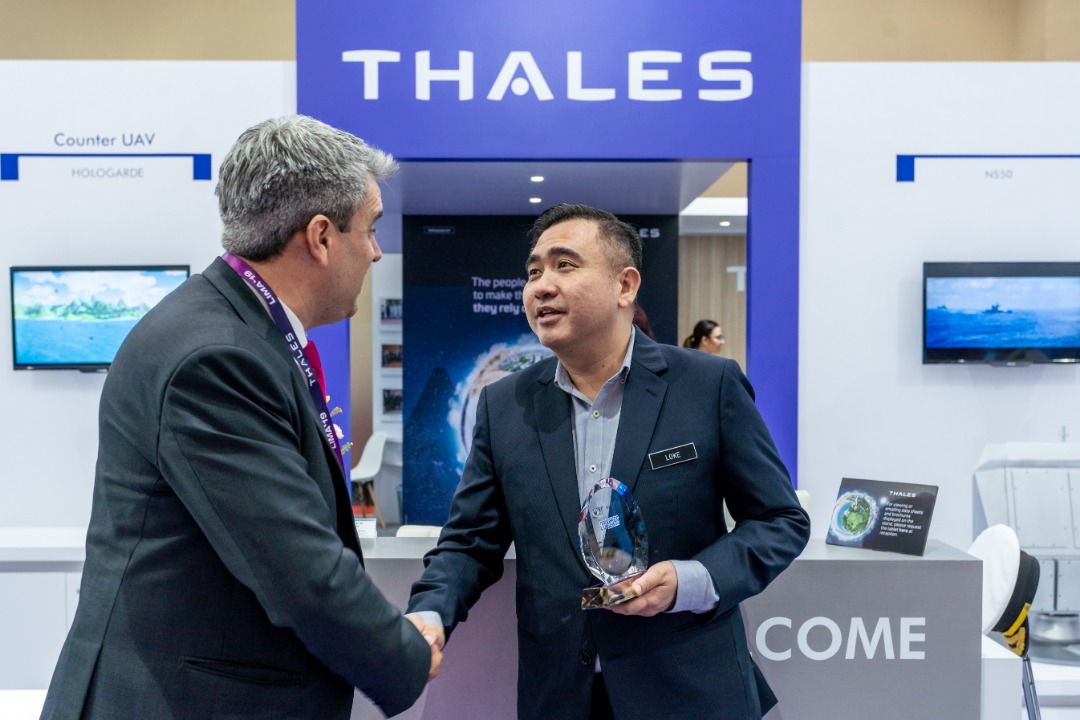 In reaffirming our commitment towards talent development in Malaysia, Thales presented Encik Wan Mohd Asraf bin Wan Salleh, Undersecretary from the Defence Industry Division of MINDEF, with a token of gratitude and appreciation. The token signified the initiation of the first MSC International Technology Management programme, created by Thales, for Defence and Security at the Universiti Pertahanan Nasional Malaysia, which takes in its first batch of students in June 2019.
Thales also gifted tokens of appreciation to our aerospace industry partners. Tuan Ahmad Nizar Zolfakar, Chief Executive Officer for the Civil Aviation Authority of Malaysia (CAAM) was presented with a token to mark the achievement of more than 20 years of successful operation for the Subang Thales Radar; Gen. Tan Sri Dato' Sri Haji Affendi bin Buang RMAF, Chief of the Airforce, was presented with a token that marked the successful operation of the GM403 which has operated for more than 8,000 hours.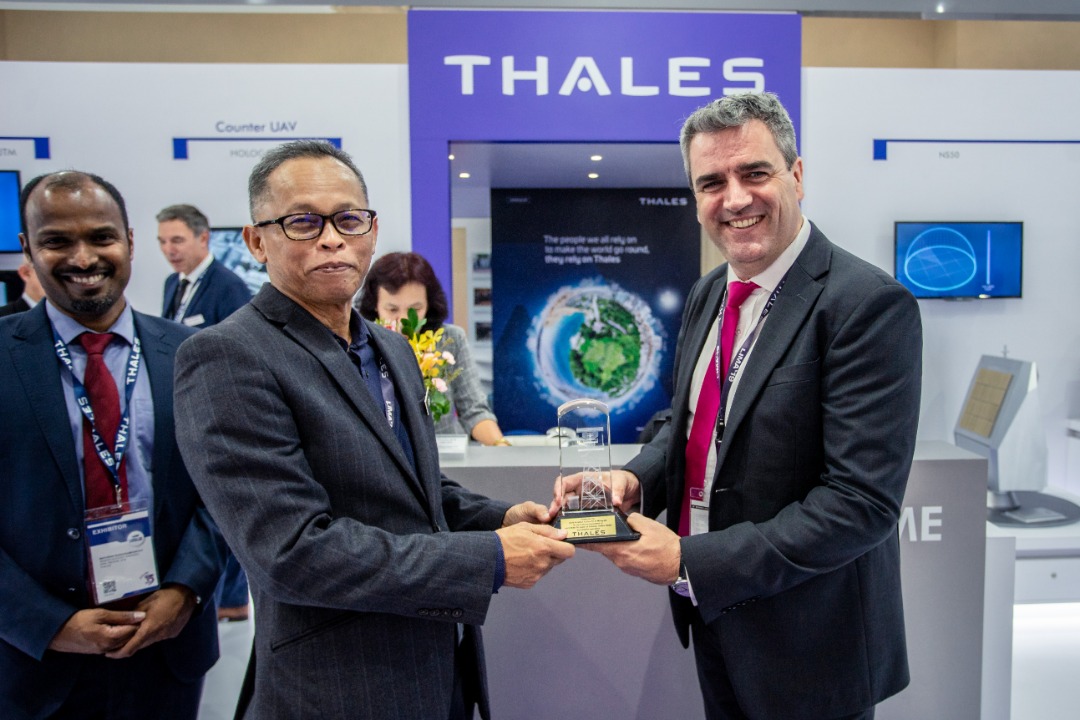 The day concluded with the presentation of our final token of appreciation to the Chief of Malaysian Armed Forces, Gen. Tan Sri Zulkifli Zainal Abidin. The token marked a significant milestone for Thales and the Malaysian Armed Forces in achieving the Full System Delivery of the ForceSHIELD.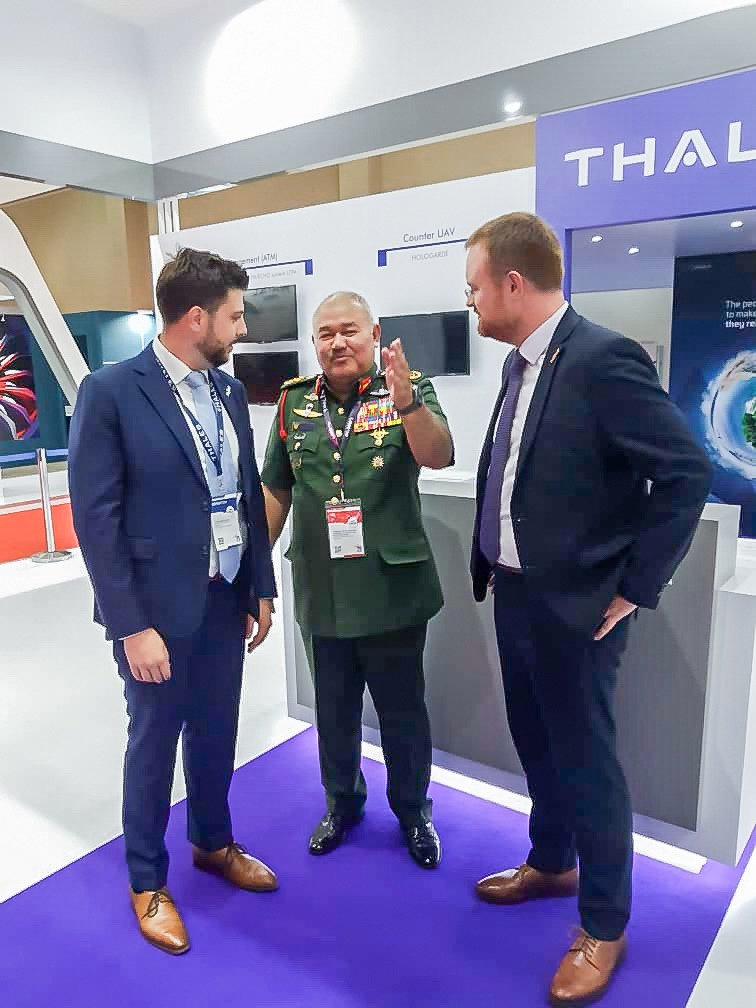 We're happy to have been able to recognise our industry partners for their continued support over the past 40 years. We hope to continue to grow these relationships with them in the years to come.
If you're curious to find out more about what we do in these industries, drop by our booth at B492 when you're at LIMA.
Visit our event webpage to know more about the event!