Security for cross domain reliable dependable automated systems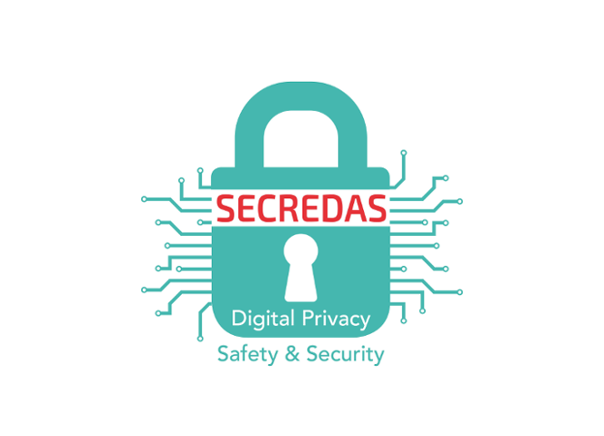 Europe invests 50 million € in Secure and Safe Automated Systems
69 partners working together to develop future technologies focused on security, safety and privacy across multiple application domains
SECREDAS stands for "Product Security for Cross Domain Reliable Dependable Automated Systems. SECREDAS consortium - 69 partners from 16 European countries - has kicked-off the 50 MEuro ECSEL Joint Undertaking[1] research and innovation project, to build a reference architecture for Secure and Safe Automated systems compliant with the new GDPR Regulation. The focus will be on automotive, rail and personal healthcare, all of which demand high security and safety, covering technologies such as radar, lidar, Vehicle-to-Infrastructure and in-vehicle networks.​
The project started on on May 1st, 2018 and the kick-off meeting took place on May 16-17  at NXP Semiconductors, coordinator of the project, and it will last for 3 years.  First results are expected to be demonstrated at the ITS European Congress on June 3-6, 2019 in Helmond/Eindhoven, The Netherlands (see https://2019.itsineurope.com/​).
Bert De Colvenaer, Executive Director of the ECSEL JU : "SECREDAS is one of the first ECSEL JU funded  projects which looks at security, safety and privacy across multiple application domains.  The new European GDPR-regulation provides the opportunity to develop future technologies able to answer to urgent safety, security and privacy concerns. The ECSEL JU programme demonstrates once again its flexibility to take up new challenges".
Patrick Pype, SECREDAS Project Leader : "We are proud to have gathered together the key European stakeholders with expertise in their respective application domains as well as in the security & privacy area.  This will allow to make a giant leap forward in the trust of road users in autonomous transport modes and healthcare.  The consortium expects that 25% of all new road vehicles will be fitted with SECREDAS technology by 2030, representing a value of 10B€".
The intertwining of safety, security & privacy of connected and automated systems is a concern in multiple application domains for many consumers in the European Union.  As an example, one in four potential buyers/users in Europe of automated driving is reluctant to do so, mainly due to a lack of trust into its security.  Hence industry and research communities need to work on an answer to ensure that these concerns are no longer roadblocks for further evolutions in the transport and personal healthcare sectors.
The high-level goal of SECREDAS is to develop and validate multi-domain architecting methodologies, reference architectures, components and suitable integration and verification approaches for automated systems, as well as taking into account and influencing standardization, certification and qualification in different domains, combining high security and privacy protection while preserving functional-safety and operational performance.  With SECREDAS a first important step will be made into the direction of developing "trust"-building components and (sub)systems for, in particular, the European transportation and medical industry of tomorrow.
The vision of SECREDAS is to take an important step forward by providing the means to enhance this trustworthiness. This will assist in making connected and automated vehicles a market reality, to ensure that European OEMs remain competitive and that they remain world leaders, together with embedded system and semiconductor suppliers.  In addition, SECREDAS addresses cross-domain cybersecurity, privacy and safety related technologies in the areas of automated systems in the personal healthcare & railway sectors, with strong support to cross-domain actions.
For more information, please contact:
ISSM – Invia Secure Semicondutor Meyreuil:
Franck Morrier, Security Manager, Invia
ECSEL JU:
Alun Foster, Head of Plans and Dissemination of the ECSEL JU  (Communication related queries)
Yves Gigase, Head of Programmes of the ECSEL JU (Technology related queries)