Thales's 2nd Customer Space Event is a Hit!
On Sunday 9th September, partners from around the world were welcomed in the heart of Paris for Thales's 2nd Satellite Community Leaders Forum.
On the eve of Euroconsult's World Satellite Business Week, Jean-Jacques Guittard (VP Thales Microwave & Imaging Sub-Systems) welcomed 40 of our partners at Thales's 2nd Satellite Community Leaders Forum to discuss the challenges faced in today's fast-evolving space market.
The event continued with a round table discussion led by Pâcome Revillon (CEO of Euroconsult), alongside the influential speakers Hector Fenech (Eutelsat), Craig Miller (ViaSat), Carlos Vieira (SES Astra) and Frederick Vong (AsiaSat).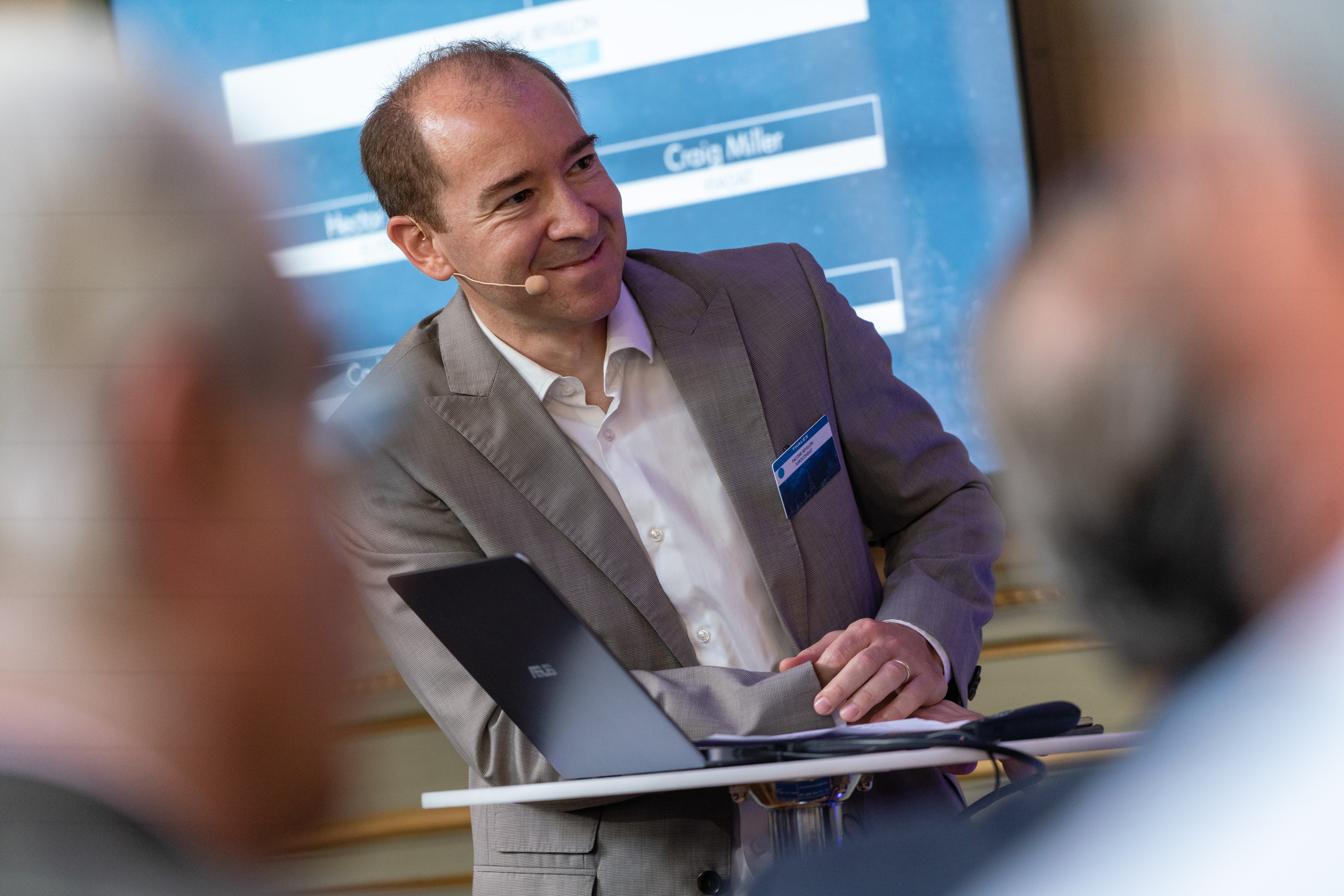 Pâcome Revillon (CEO of Euroconsult) sparks innovation during the panel discussion
The discussion proved constructive and sparked a collective reflection on how Thales can provide the best suited and flexible amplification solutions to allow satellite manufacturers to respond to the future challenges of the market. Our partners were offered the opportunity to share their own thoughts, concepts and concerns about what is to come.
The success of the event was furthered as a wide variety of our amplification and electrical propulsion solutions were showcased in the marketplace. Our guests were able to see firsthand the expertise that we can offer to support them through the technical evolutions of the market, and our relationships as a long-standing partner in the space community were strengthened.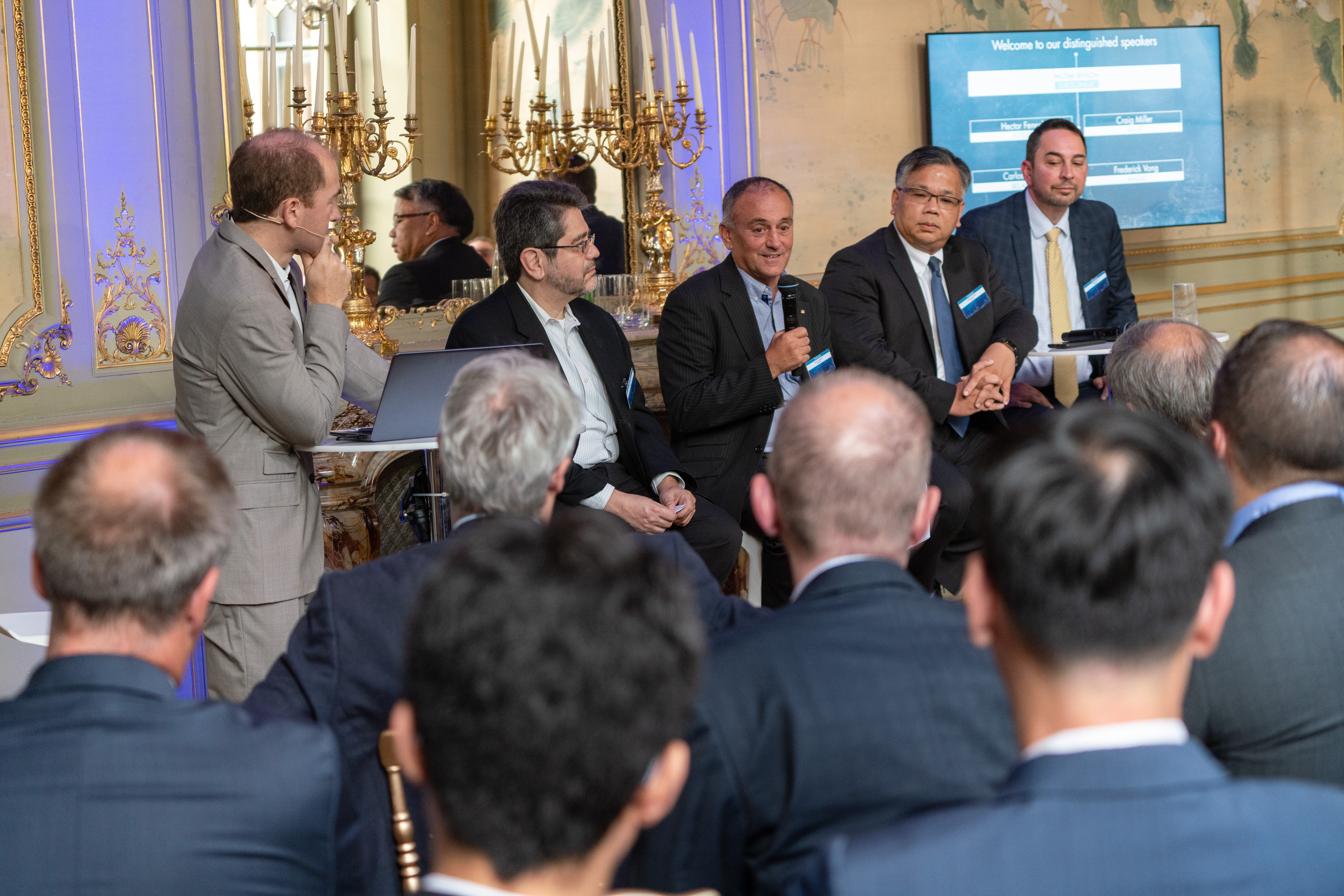 Our guest speakers alongside Pâcome Revillon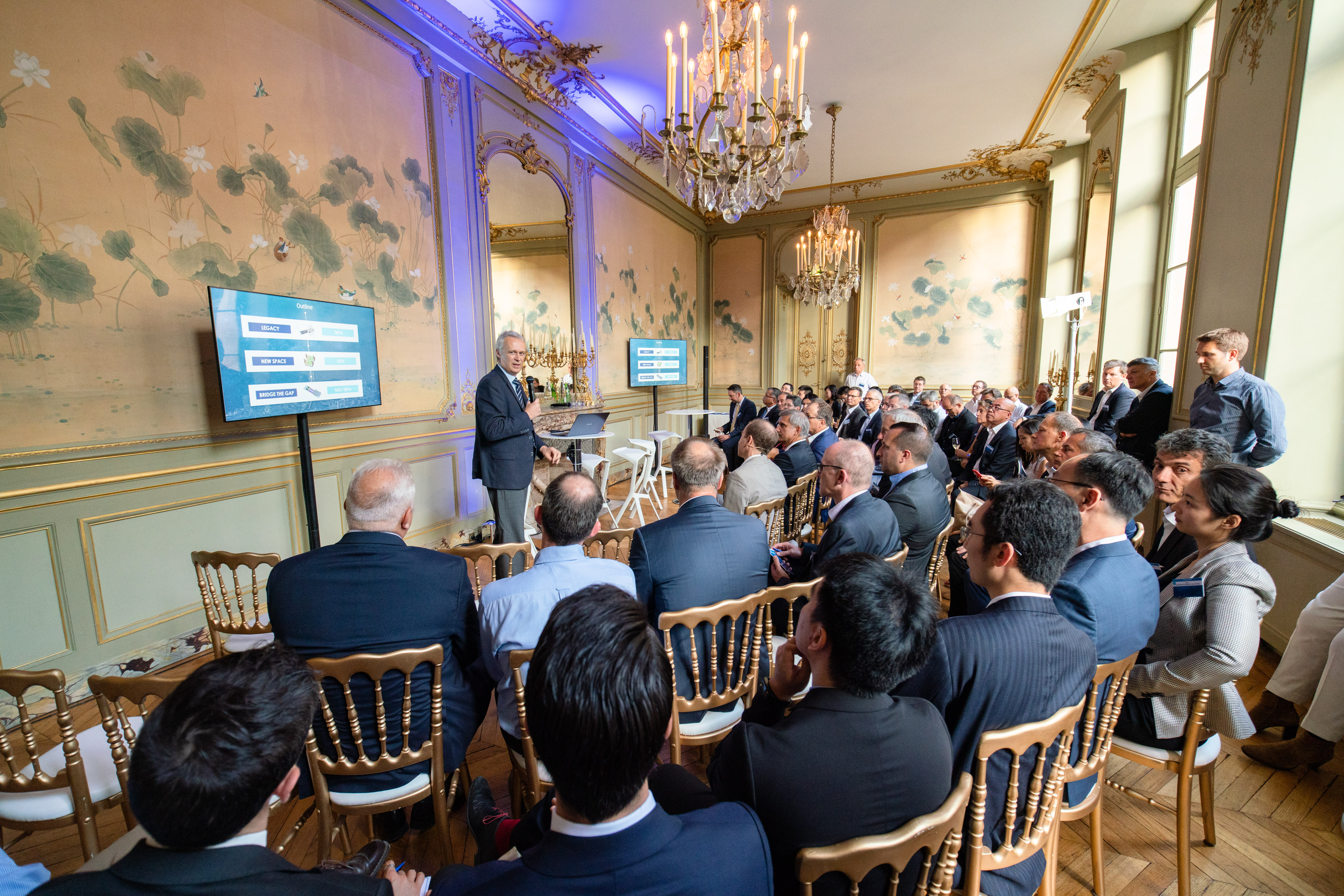 Thierry Lemoine (Technical Director Thales Microwave & Imaging Sub-Systems)