User experience and the optimisation of daily workflow: at the heart of each of our developments
The professionals we all rely on to keep us healthy, they rely on X-Ray imaging systems empowered by flat panel detectors and software solutions provided by Thales.
X-Ray Equipment Manufacturers and healthcare professionals in the field of digital radiology are in need of solutions to improve diagnostic reliability while decreasing radiation exposure for patients and clinical staff. Our solutions offer superior accuracy and advanced image processing to help image interpretation. They also include a variety of innovative features that simplify the daily workflow of healthcare professionals.
Pixium® Portable 3543 DR with Embedded Patient Identification: Portability for Excellence and Efficiency in Hospital Care
In this respect, Thales's latest patented product in the field of digital radiology is a clear example. The recently unveiled Pixium® Portable 3543 DR detector is the world's first ever standalone device with Embedded Patient Identification.
This solution allows for images to be taken at the patient's bedside thanks to an embedded barcode reader that scans patient ID bracelets, linking images to that specific patient and storing them directly on the detector. An easy-reading display will then indicate the number of images taken per patient and the total number of images stored in the device for an ulterior upload.
As one of the most cost effective systems on the market, allowing multiple examinations and eliminating the need for numerous CR cassettes, the Pixium® Portable 3543 DR facilitates the daily work of healthcare professionals and ensures greater productivity. This innovation helps system manufacturers to make their solution one of the most attractive available on the market.
Upper Quality Dynamic Flat Panels Fully Redesigned for Enhanced Competitiveness
Because the healthcare sector is increasingly facing challenges concerning funding, Thales has fully engaged in optimising the cost of its flat panel detectors and contributes to the collective effort to make healthcare affordable and accessible everywhere in the world. Thales concretely addresses these challenges in the release of two brand-new detectors for interventional radiology: Pixium® 2121 & 3030 Efficiency detectors. Their completely new design matches budgetary requirements while the universal software based platform, PyxDin, ensures cost effective integration. With these affordable detectors, Thales also fully supports the transition from conventional systems to flat panels for all mobile C-arm systems.
Thales has however made no compromise on image quality. The need to deliver unparalleled visual support remains our main focus. The two new flat panels benefit from both a unique technology and expert software solutions. They offer the sharpest-ever radiological image in real-time.
From Detectors to Turnkey Imaging Solutions
With a long industrial experience in high-end detectors, Thales is also responding to the need of healthcare professionals to have innovative software solutions that optimise image quality while improving the management of systems and the daily workflow at hospitals.
Our recently launched imaging solution for fluoroscopy and radiography, ArtPix™ DRF joins existing software platforms in the ArtPix™ family, and enables healthcare professionals to be even more efficient, versatile and precise by delivering outstanding image quality (high resolution - 10 bits) in real time.  The system is fully customisable and the end-user can easily personalise features such as the user interface, display configuration, image quality and room peripherals. The flexibility and reactivity of the system can reduce costs for medical staff by enabling a higher throughput of patient examinations, whilst maintaining the highest standards of care. ArtPix™ DRF offers increased value to manufacturers with a vast choice of advanced clinical options such as: Tomosynthesis, DSA (Digital Subtraction Angiography) stitching, radiationless positioning, etc.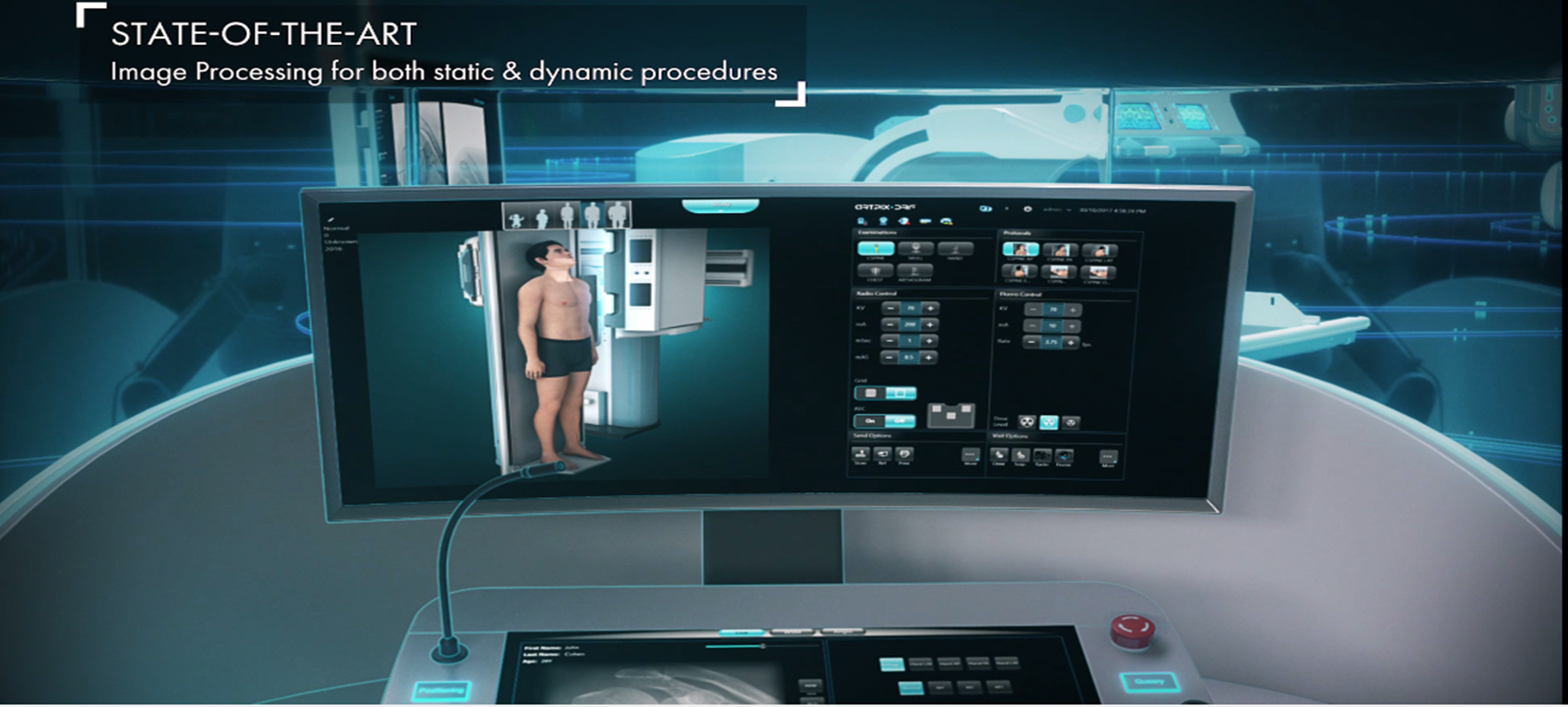 Side by side with healthcare professionals, Thales is continuously extending its product portfolio to meet the evolving needs of the Healthcare market all over the world. Our wide range of X-Ray detectors and imaging chain platforms are unsurpassed in image quality and in their reliability and efficiency. Thanks to this approach being closer to the needs of manufacturers and healthcare professionals, Thales solutions are now used in over half of radiological patient examinations worldwide.