​​

​
Rainforest Trees Call for Help with the IoT
Like the lungs of our planet, the Amazon rainforest of Brazil absorb greenhouse gases and produce oxygen, creating a healthy atmosphere for humanity.
An area roughly the size of the United States, it also provides habitat for 30% of the world's plants and animals.
The bad news?
Despite its undeniable importance, this precious global resource is being decimated at an alarming rate.
In the past three decades, demand for rainforest wood and the enormous profitability of illegal logging has resulted in the deforestation of an area roughly the size of Texas.
This has pronounced long-term environmental and economic consequences.
To fight illicit logging and hold criminals accountable, lumber thieves must be caught in the act.
However, it's tough to monitor the vast rainforest and locate trees and timber taken from forests and processed at sawmills.
Wouldn't it be nice if trees could talk?
The cool thing is that, with the IoT, now they can.
Cargo Tracck Teams up With Thales to Monitor and Track Rainforest Trees
Cargo Tracck, a technology innovator in Brazil, and Thales, the global leader in digital security and Internet of Things (IoT) technology, developed a solution that monitors and tracks rainforest trees and stops logging thieves in action.
The discreet tracking device contains sensors and Thales's tiny-yet-powerful Cinterion® BGS2 M2M module that enables continuous wireless communication between trees and law enforcement.
IoT in camouflage
Smaller than a deck of cards and embedded and camouflaged to blend in with tree trunks, it operates in rainforest heat and moisture and tracks trees through dense forests.
In essence, it's like deploying a surveillance team to stand guard in the rainforest 24/7.
When lumber gangs harvest an embedded tree, the device alerts officials as soon as it moves within 20 miles of a cellular network.
Law enforcement receives real-time location information so they can intercept and arrest the thieves – whether in the rainforest or at a sawmill.
Cargo Tracck's geo-location algorithms, along with Radiation Data Exchange (RED) technology, provide unprecedented location accuracy, even in extremely remote areas.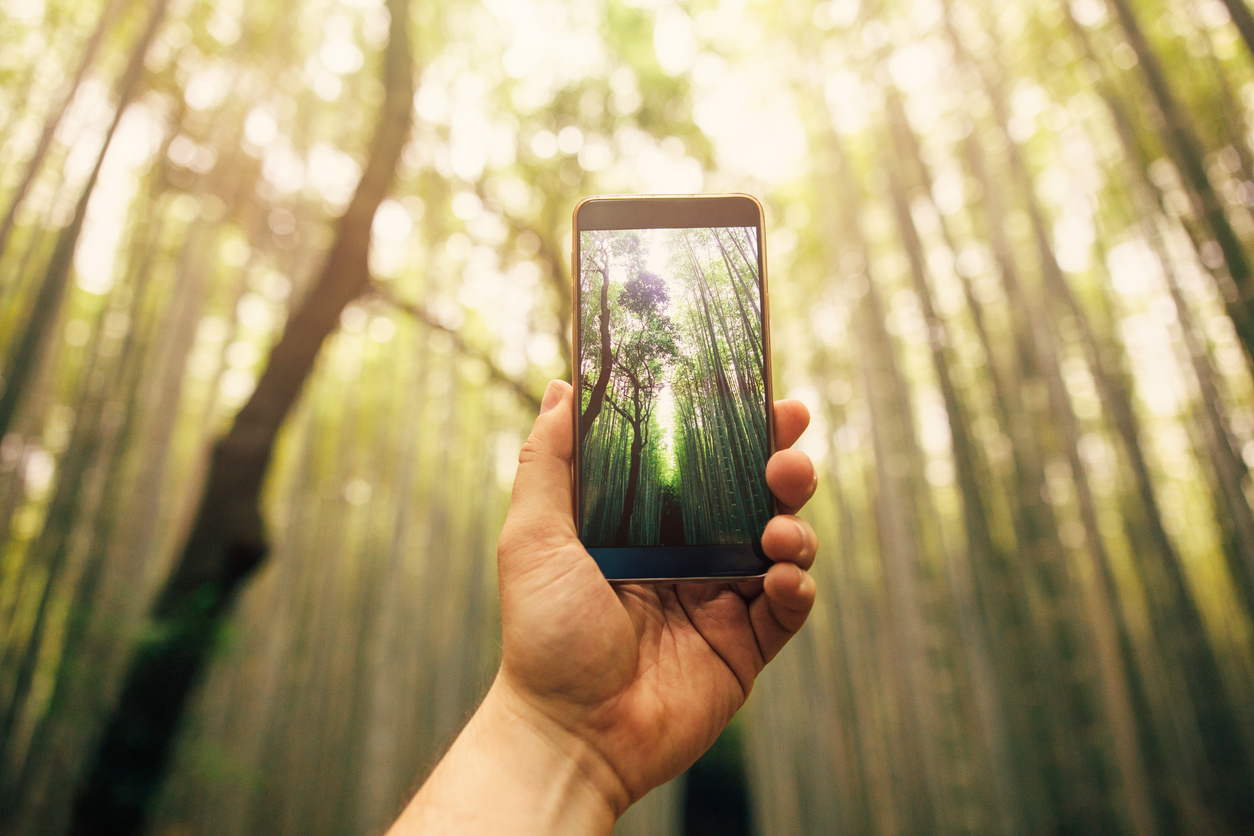 The Internet of Trees at work in Brazil.
Thales' IoT  Technology Helps Protect the Rainforest, Deter Crime
Cargo Tracck is a breakthrough solution harnessing the power of the IoT and RED technology to communicate beyond the traditional wireless coverage map.
The IoT device offers new hope for preserving one of the earth's most cherished and crucial resources.
Gemalto, now part of Thales, was recognized by IDG as a Computerworld Honors Laureate for World Good, underscoring its commitment to supporting and enabling innovative IoT solutions that solve the world's most pressing challenges.​
More inspiring IoT examples