Nine out of ten adults wish to remain at home as they grow older, yet the inevitable challenges of aging make that problematic.
Hearing loss, mobility issues, and dementia are just a few of the physical and mental health changes that impede independence.
In most cases, family members step in to assist, but these caregivers often become stressed as they juggle the needs of their parents, their own families, and busy careers.
Deep down, we know it's true.
Sadly, this predicament is poised to grow exponentially since people are living much longer.
So, how can we help aging parents live independently and safely without causing undue burden to family members?
The Internet of  Medical Things offers a great compelling solution with OnKöl.
mHealth hub increases security and reduces stress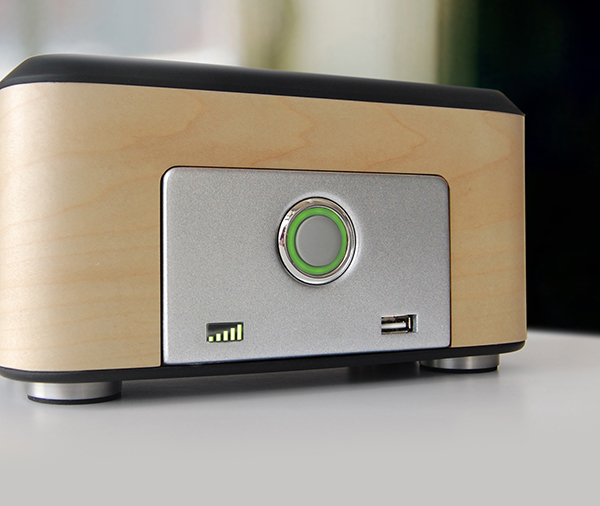 OnKöl, an award-winning connected device OEM, partnered with Thales, the global leader in digital security and IoT technology, to develop a mHealth device that allows older adults to remain at home while everyone around them is kept in the loop – effortlessly and accurately.
The easy-to-use hub collects data from medical devices and other sources via voice call, Bluetooth, USB, WiFi, ZigBee, or wireline, and securely communicates in real-time with authorized family members and caregivers.
OnKöl is securely configured and managed remotely to provide all-encompassing care and a bird's eye view.
The elderly monitoring device allows you to:
Track phone calls,
Monitor safety conditions in the home,
Stay abreast of vital signs,
Offer medication reminders.
Designed for simplicity and beauty, the OnKöl hub works out of the box, removing barriers to adoption that often hinder older people from using technology.
OnKöl and Thales partnership puts a shine on the golden years.
OnKöl, powered by Cinterion's IoT modules, may well be the most innovative, breakthrough device to date for easing aging-related angst while enhancing communication and peace of mind for everyone involved.
Today, it's no longer necessary to be in the house to know that mom's safe in bed or that grandpa has taken his medication.
A new generation of families is using this remote technology to stay abreast of their loved one's ongoing health status and assure that conditions in the home are safe and comfortable.
Thanks to the Thales-OnKöl partnership, a new standard has been set for in-home care for the elderly while enhancing communication and peace of mind for everyone involved.
Thales' reputation, wide variety of high quality, industrial-grade modules and breadth of mHealth experience convinced us that their technology was the best fit for our product. It allowed us to deliver a hub that is effortless to set up, use, and scale to support OnKöl business growth in the future. Erich Jacobs, CEO, OnKöl
More inspiring IoT examples