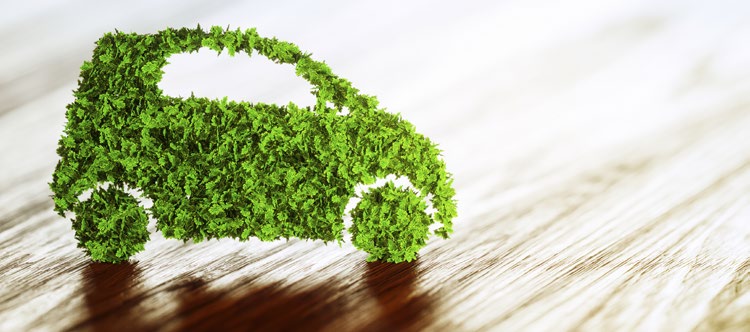 Drivin​​​g toward greener, safer transportation systems with the IoT
People's steadfast love of cars and driving has not wavered since the first motorized vehicles were introduced in the late 1880s, which profoundly transformed society. Unfortunately, today transportation is the world's leading cause of air pollution, with vehicles emitting millions of pounds of hazardous pollutants into the air each year. In addition, driving is risky business! Every year, between 20 and 50 million people suffer road traffic injuries globally, costing nations an estimated three to five percent of their gross national product annually.
As fuel prices and air pollution increase, one forward-thinking city in the United Kingdom is leveraging The Internet of Things (IoT) to offer energy-efficient and eco-friendly solutions to make our roads safer and cleaner. Exeter City Futures, a city council supported initiative aimed improving sustainability with technology, teamed up with Ashwoods Lightfoot, a leading engine telematics provider, for a pilot program to curb vehicle emissions, optimize engine efficiency, and improve driver and road safety.
The IoT and Tele​matics Prompts Better Driving
The city recruited 100 citizens to use an innovative Lightfoot device in their cars for eight weeks. Based on technology originally developed to optimize racecars, the small telematics device is easily deployed under the dashboard and plugs into the Engine Control Unit (ECU) - the nerve center of the car. It continuously monitors engine performance to identify the "sweet spot" where power and efficiency are optimized and driving performance is safest. The device provides real time feedback via an intuitive, easy to read display plus audio alerts that prompt drivers to take action to ensure peak performance, efficiency, and safe driving.
Lightfoot​ Improves Efficiency, Emissions, Driver Safety
After a two-month trial, the Exeter pilot delivered dramatic results. Every participant improved driving performance since his or her Lightfoot units went live. In addition, they have reduced the average time in the dangerous red zone – where harsh acceleration and risk are at their highest – by over three quarters. Overall vehicle efficiency has risen by around 16% overall with an equivalent average savings in fuel consumption and reductions in harmful CO2 emissions as well. But perhaps even more compelling, drivers reported that they felt safer, more confident, and had more fun on the road.
The Gemalto-enabled Lightfoot system represents a striking example of how the IoT and connected car revolution is improving driver safety and enjoyment along with engine performance and environmental sustainability.