Next Generation Ultra-High-Speed 5G M.2 modem card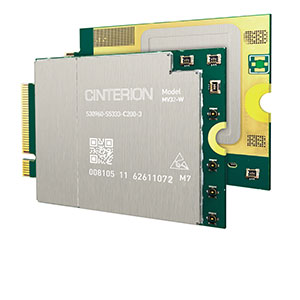 The award-winning Cinterion MV32-W IoT is the latest generation of 3GPP release 16 compliant 5G modem cards, a new addition to the MV series after the success of the MV31. The MV32 further improves on class-leading thermal efficiency and enables unrivalled throughput performance in an extremely compact card form factor with an integrated Thales eSIM inside.
Blistering 5G Speed
With 3GPP Release 16 support, the MV32 modem card stays at the forefront of the 5G technological evolution, combining both enhanced mobile broadband (eMBB) and ultra-reliable low latency communication (URLLC) to serve high bandwidth and mission critical applications such as industrial routers and gateways, 8K video stream security and camera applications, smart manufacturing, robotics, and private network implementations.
The smallest of its kind, this compact solution supports the entire 5G spectrum with extended Sub6 and millimeter wave frequencies, surpassing previously known performance levels with blistering fast data speeds in both downlink and uplink, plus fallback to LTE and 3G networks. The MV32 promises to provide the most secure 5G connectivity anywhere and everywhere on the globe.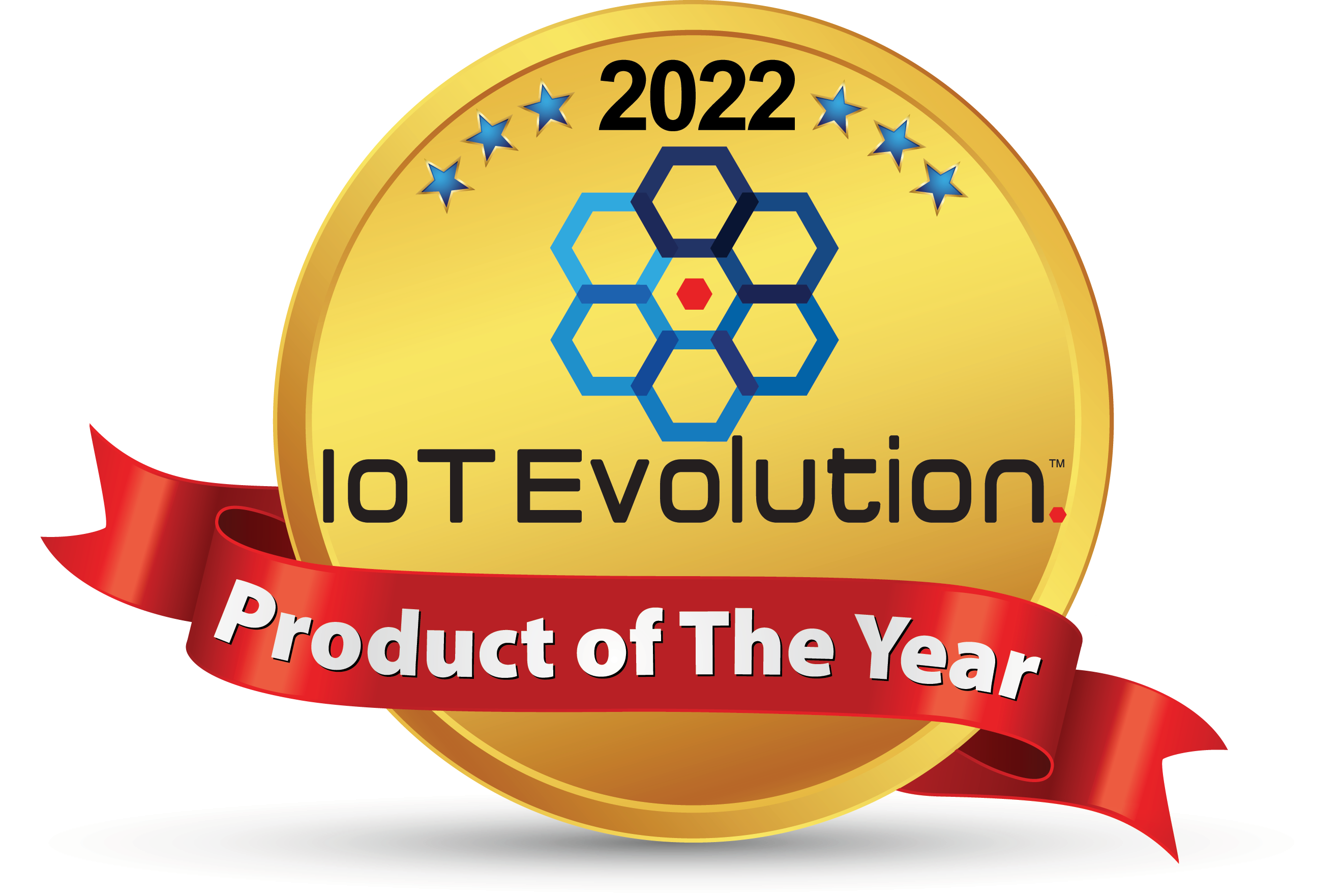 The MV32 is the IoT Evolution Product of the Year 2022
"The solutions selected for the IoT Evolution Product of Year Award reflect the diverse range of innovation driving the multi-billion dollar IoT market today. It is my honor to congratulate Thales for their innovative work and superior contribution to the rapidly evolving IoT industry." Rich Tehrani, CEO of TMC, a co-publisher of IoT Evolution.
The leading 5G modem card solution –
Your business advantage
Save costs: Cinterion Connectivity Activation and eSIM services provide maximum connectivity flexibility while reducing manufacturing, logistics, and installation complexities.

Guaranteed Reliability: Your customers are always online due to the most reliable, resilient and secure5G connection over lifetime; security from the edge to the cloud thanks to Thales' industry leading security implementations and validation.

Fastest time to market: Thales stands for experienced support during design, manufacturing, and approval from both partners for public and private mobile network operators.
Documents & Resources