Long battery life is crucial for leveraging the benefits of IoT.
Picking the right connectivity for your product and your use case and integrating it well is a big step in reaching the product longevity.
Curious about the IoT connectivity and energy efficiency, Qoitech teamed up with Thales, to dig into the details of cellular connectivity for IoT and specifically energy consumption aspect of NB-IoT and Cat.M.
Big topics, right?
So, for our IoT resource center, we're creating a video series with experts from Thales and Qoitech as well as partners to dig into the details showing the technology, how it works and what expectations you can have when it comes to energy performance. 
Today we start with an introduction to the topic with Vanja Samuelsson, Founder & CEO at Qoitech and Marcin Wieczorek, Director of IoT Business Development at Thales.
Let's jump right in.
Video Transcription
IoT connectivity and energy efficiency
Qoitech: So let´s start. This is a really important topic for us, and we are really curious about it. From our experience and our Qoitech customers´ experience, we have learned that it could be very painful (meaning costly in time and money) to deliver energy in-efficient product.
From your perspective, why is long battery life for IoT important?
Thales: Long battery life is important for IoT, first because it helps to enable new use cases.
We can think about the simple connected sensors sensor, powered by a low-cost battery. It also helps to reduce the device maintenance cost.
Replacing a battery is costly; the technician needs to be sent on site. 
This problem is known very well in the metering industry. Long battery life-time also means optimized power consumption. This can make the devices to become smaller and smaller, which plays a key role in consumer IoT.
Qoitech: There is an ocean of the connectivity options today and they all serve different use cases. So why cellular technology for IoT and when is this the right connectivity to consider?
Thales: Cellular technology operates in the licensed spectrum and can provide very reliable connection in terms of the network stability for IoT devices.
It allows applications to work under harsh conditions, communicate on the long-distance or operate in a "very crowded" environment.
Of course, not every cellular technology fits each use case.
Therefore, it is so important to understand the use case and its requirements. 
Qoitech: So tell us more about NB-IoT and Cat.M. What are the differences and what do you need to consider when picking the connectivity, especially from an energy efficiency perspective?
Thales: The first important thing to understand is how frequent and how much data your application needs to exchange.
Cat.M was designed to operate efficiently with small data, while NB-IoT is more message centric technology.
To give you an example, if we consider an application that needs to exchange information for, i.e. asset tracking (data from a batch of the sensors, capturing extra logs, etc.), it will fit more to cat.M, while for a smoke detector that has very limited data to exchange, it will be rather more suitable for NB-IoT.
Of course, we talk about cat.M when it comes to, i.e. mobility aspect (i.e. for trackers, smartwatch, etc.), some extra features that one technology has and another don't will play an important role, too.
Another important aspect is the availability of technology in the region, which is constantly improving.
Still, there are places where only one or even no cellular LPWA technology is available today.
How do I choose the right technology for my use case?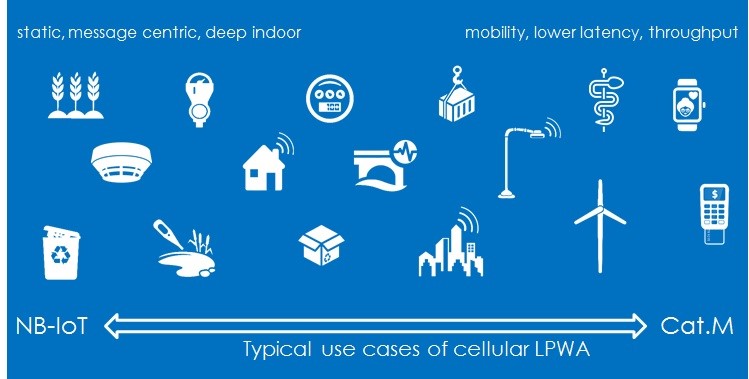 Qoitech: How does this compare to 2G?
Thales: 2G doesn't offer all the latest power consumption features like PSM and eDRX, but still can be optimized to work efficiently.
Many devices are still working on 2G, including, i.e. panic buttons, metering, etc.
The rollout of Cat.M and NB-IoT is ongoing. However, it may still require 2G connectivity to fill the gap, especially for applications that require global coverage.
But there is one important aspect where technology like Cat.M and NB-IoT have the advantage over 2G.
This is about efficiency when it comes to the massive deployment of the devices in the network.
With different sleep modes, the network can better organize the resources thanks to the dynamic timers that module is negotiating with the network.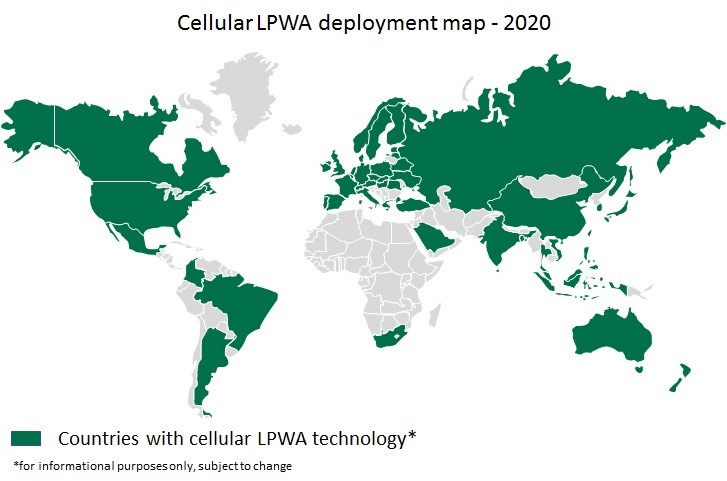 Qoitech: Same as our customers who want to deliver high quality, long-lived products, Thales also has the same goal with all its products.
How do you make sure in your product development, you have this low power mindset? 
Thales: At Thales, we put high attention to the proper HW design.
At the early stage, we spend enough time testing our products with the different components to evaluate and qualify the best combination that proves the minimum power consumption and gives enough longevity.
Our development team uses well-equipped facilities and is capable of testing all relevant parameters of the module.
Thanks to the measurement equipment offered by Qoitech, the extra performance of our module can be now well recognized by customers.
Using Qoitech measurement tooling can help to optimize application performance running with our module.
I think there is a significant saving of TCO (Total Cost of Ownership) that customer can make just by optimizing the power consumption of their device.
Energy optimization is everyone's responsibility.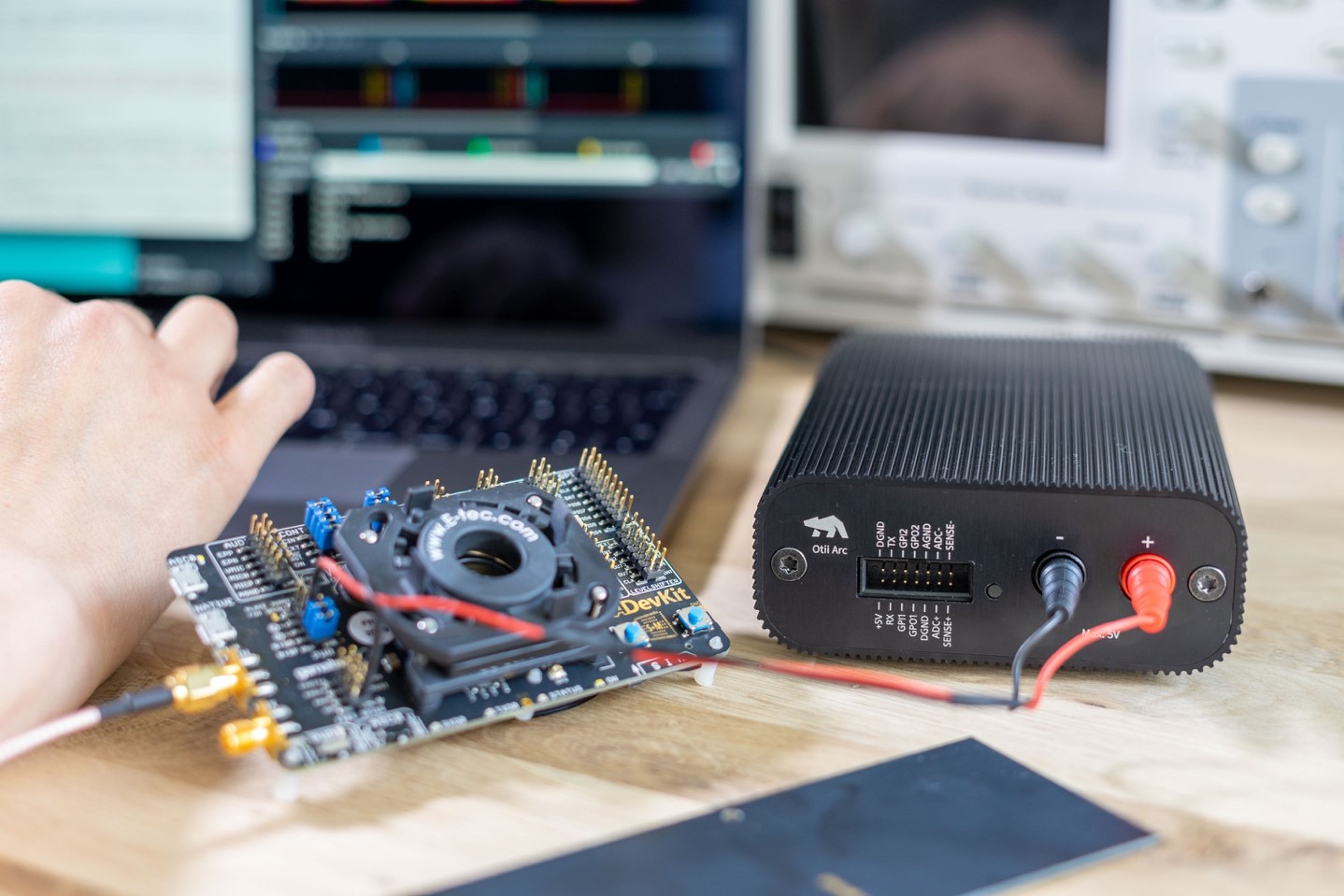 Qoitech: We see this with our customers as well.
Things tend to go much faster, and the products get much better when you don't need to firefight all the time.
The energy consumption responsibilities shared across the disciplines and throughout the whole product lifecycle, it's the mindset we have seen in our customer base, and it is changing from hardware development into also software development, on the different stages like production and field testing.
People are thinking much more that it's everybody responsibility when it comes to energy optimization. 
Thales: More and more MNOs take power consumption as an important aspect of proper integration to the network; some of them started to request a power profile of the module and are testing it.
I know Vanja that you collaborate with some Network Operators already. Can you say something about this partnership?
Qoitech: Yes, we're partnering with Deutsche Telekom and AT&T. We see how important this is for them.
They want to make sure that everything that is coming to their network is really energy-optimized.
They have high ambition in getting companies to understand that this is really important for network and their own business, for those who provide devices as well as for the users. It has changed a lot, and it's a very positive change. 
How to get started
Qoitech: When it comes to NB-IoT and Cat.M, how does one start? How would you recommend customer to start working with modules and this type of technologies? 
Thales: We can provide to our customers the hardware that is suited to their needs.
To those who want to quickly build a prototype, we offer LGA development kit that allows to connect any type of our module and to access all required HW interfaces.
This is fantastic, easy to use tooling that requires only 10 mins to unbox and send the first AT command.
We provide modules in the different form factor: Terminal (fully certified out of the box device), Modem card (reducing integration effort) or LGA module for which we can offer dedicated Otii file (made with Qoitech device) with power profile.
This will help to compare the reference energy consumption with the device design. It is also worth to mention our support package, where Thales experts can support customer design bringing their expertise, know-how and real experience from the field.
Qoitech: We are glad that you're using the Otii files as a part of your energy consumption performance documentation, and I think it's extremely crucial for the customers to have a good reference. 
Qoitech: Thank you, Marcin, for a valuable tour of cellular IoT and energy efficiency. I am looking forward to going into the hands-on details on this topic.
Thales: Thank you very much! I'm happy with our cooperation. Join us all! Stay tuned for more!
Qoitech: Indeed, stay tuned for more! Thank you!
Thales has teamed up with Qoitech to help developers improve their power design and conserve energy throughout entire IoT applications. The Thales Cinterion LGA DevKit and Otii measurement package closely examines power use at every step and makes design recommendations to achieve the right balance of functionality, device size and battery lifetime. Learn more in the videos how to optimise your power management design and save on costs.
5G NB-IoT Low-Power Cellular Developer Starter Kit is an easy-to-configure tool to connect your low power application
Partnering with Qoitech we have combined our products in one starter kit that offers easy to setup developer kit with power analyzer for evaluation and prototyping of narrowband IoT (NB-IoT) connectivity and its energy consumption.
This powerful development board allows users to quickly test prototypes in a laboratory environment. External peripherals like sensors, actuators, or additional interfaces to external applications are easily connected to all accessible module lines via pin headers. Its functionality is extended by Qoitech's OTII-ARC-001, a power analyzer, power supply, and log sync, all in one package, that is capable to display current and voltage measurements in real-time, enabling analysis of an energy profile synced to device UART logs.