TRANSCITY™ Ticketing for buses and tramways
How can Ticketing solutions increase Public Transport ridership and improve customer experience aboard buses and trams?
TRANSCITY™ solution improves traveller experiencce and increases your ticket sales. 
What is a ticketing solution for buses?
Validation devices either onboard or on platforms, enabling innovative ticket validation with contactless smart objects such as contactless cards, bank cards or smartphones
Ticketing inspection devices for control agents 
Ticketing Back office to handle transactions and payments
BV600 validators  accept every type of media from contactless card or ticket to EMV bank cards, smartphones application, card emulation NFC and QR code so that travellers can board and validate very quickly.
We ensure 4G/5G connectivity aboard for a real-time connection to the TRANSCITY™ platform and payment processing.
The design of the user interface and hardware of the validators and ensure a high traveller throughtput.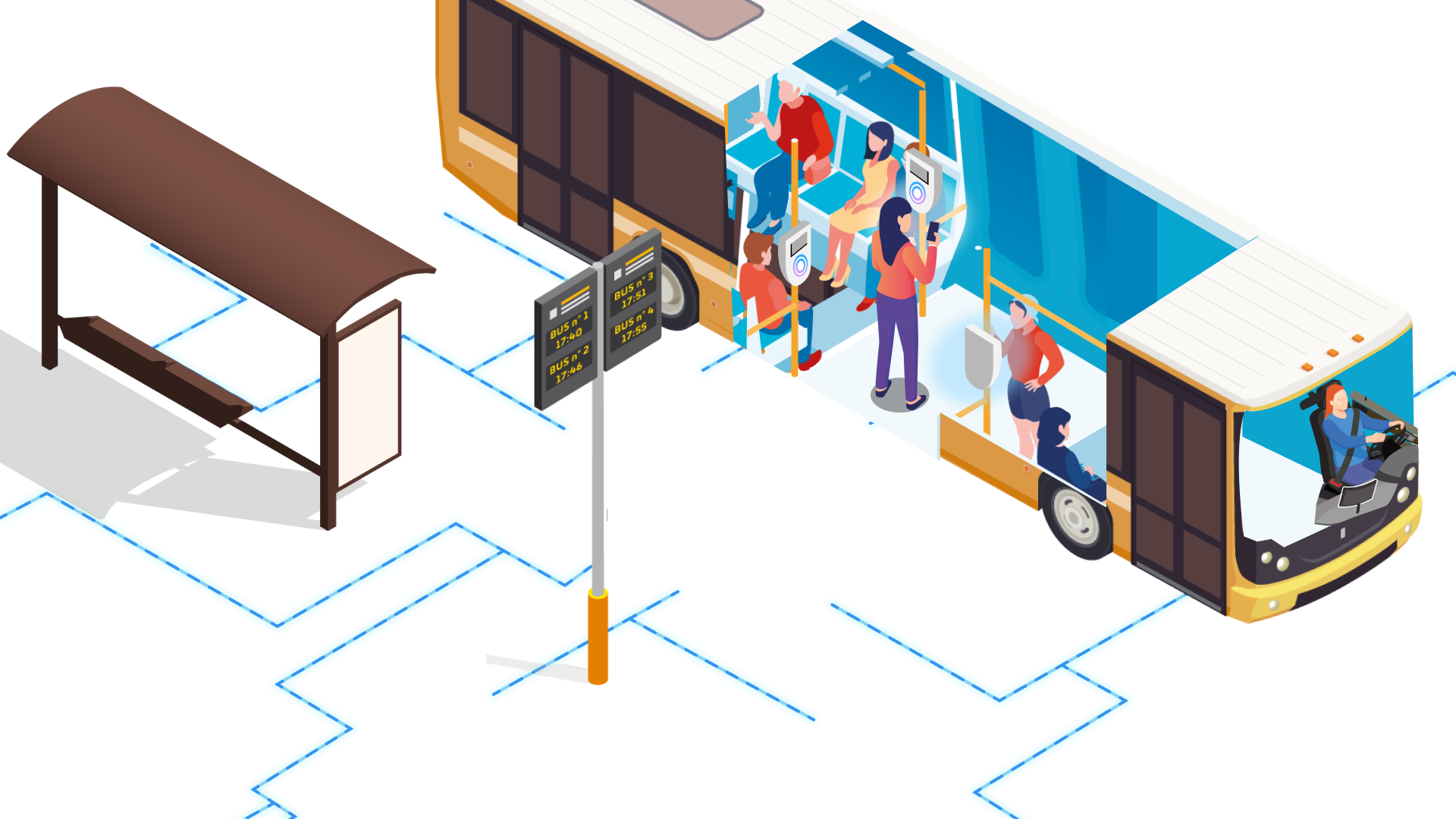 We offer transport ticketing solution including system design, integration, deployment and through life  time support and maintenance.
Improve your customer experience, ridership and revenues by introducing card-based  or account-based Ticketing (ABT) Back Office  systems, ensuring  open loop EMV and mobile ticketing solutions, for instance. 
For more information, check out our product datasheets