Rail networks generate a vast amount of data and systems we use are increasingly connected and data-rich. That's why we developed TransVerse™ Digital Service Platform (DSP), to help our customers lead in a data-driven customer focussed future in a safety-critical industry. 
TransVerse™ DSP provides a complete catalogue of digital services, including solutions for SCADA, data analytics, predictive maintenance and logistics while the online marketplace allows our customers to browse and safely try new software solutions.
The platform supports on premise and cloud-based solutions, is secure (ITIL and ISO 27001 compliant) and accessible via a web-based browser on any device. 

The challenges faced by operators, maintainers and passengers continue to change and evolve more quickly than ever. TransVerse™ DSP and our range of digital solutions allow you to get the most out of your valuable data.

Cybersecured by Design self-service platform, compliant to IEC 62443 Security Level 2 (SL2)
Modern ergonomics with inherited User Centric approach 
Supports safety features up to SIL2
Supports multiple deployment options (on premise/cloud/hybrid)

Seamless integration with other applications
Modular architecture scalable to meet user needs
Industry-leading service level agreements
Continuous product improvements and software upgrades
Third Party Partner Ecosystem
TransVerse™ was designed as a partner and SME ecosystem recognising the role that continual innovation will play in the digital transformation of Rail. So as well as Thales's services and solutions, users can incorporate solutions from our trusted partners. 
All of our partners are vetted so you can select new and innovative services and capabilities with confidence while our partners benefit from being part of a trusted and cyber secure Thales offer.
If you are interested in learning more about TransVerse™ and Marketplace or would like to become one of our Trusted Digital Partners as part of the TransVerse™ ecosystem use the following link:
All the applications available on TransVerse™ are delivered as-a-Service via our secure cloud, so set-up is quick and upfront outlay is minimised. Services are delivered on a per-month or per-year basis, so you can easily add or remove capabilities to match your needs.
For customers that prefer on premise solutions we can tailor the solution to specifically meet your needs in a cost effective manner through integration with standard COTS IT hardware solutions.
TransVerse™ is an industrial solution. It's built to be resilient – and that's vital, because our transport customers have hundreds of thousands of passengers relying on them every day. Down time is not an option. 
Robust service provision is a requirement for our customers, which is why TransVerse™ is SLA-driven with 24/7 support available according to contract. Raising a support ticket is easy and our customers know any issues will always be resolved quickly.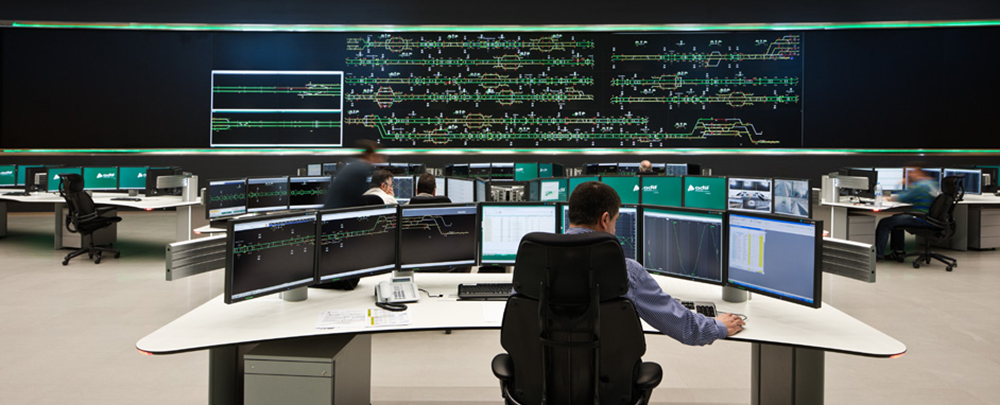 TransVerse™ DSP provides a complete catalogue of digital services, including solutions for SCADA, which is at the heart of supervision and control solutions in OCCs – the nerve centre of modern railway systems. Integrated OCCs are the nerve centre of modern railway networks. They improve the operational performance and safety of a network, the passenger security and experience, optimize energy consumption and maintenance costs. You can discover some examples of how Data Analytics can be applied to real use cases:
Enterprise SCADA
Green transportation and Energy Saving
Passenger Density/Video and Security
On-demand Train scheduling
Crisis management
Multimodal
Features

Fully flexible
Domain based alarm management
Maximised productivity
Superior training