Knowledge Management Services
A CBTC system is only as robust as the capabilities of its operators and maintainers. Optimizing and refreshing skill sets, enabling specialisation and providing easy access to critical information are key CBTC management issues.
Thales' Knowledge Management Services are based on proven experience supporting CBTC operations worldwide. Thales provides a wide variety of in-depth training programs and management documentation tailored to each customer's need based on their metro system and technology in operation.
 
Trains do not stand still and neither do the challenges. Ensuring availability and minimizing lifecycle costs, planning for and dealing with obsolescence, growing system capabilities to meet growing needs are imperatives faced by operators every day.
Thales Life Cycle Services cover a complete range of areas, from spares and repairs to obsolescence management to system enhancements, plus much more!
Thales provides professional services and tools to offer support in a variety of areas such as mitigating the risks of service-affecting failure, analyzing maintenance trends and lowering costs, measuring system performance and evaluating the impacts of planned network changes in sophisticated, mission-critical signalling systems.
Thales Expert Services & Tools assist and supplement in-house capabilities with timely, effective technical and field support, including incisive analysis, monitoring and tools. Our services include fast, efficient on-site and in-the-shop maintenance, as well as failure prevention and prediction functions.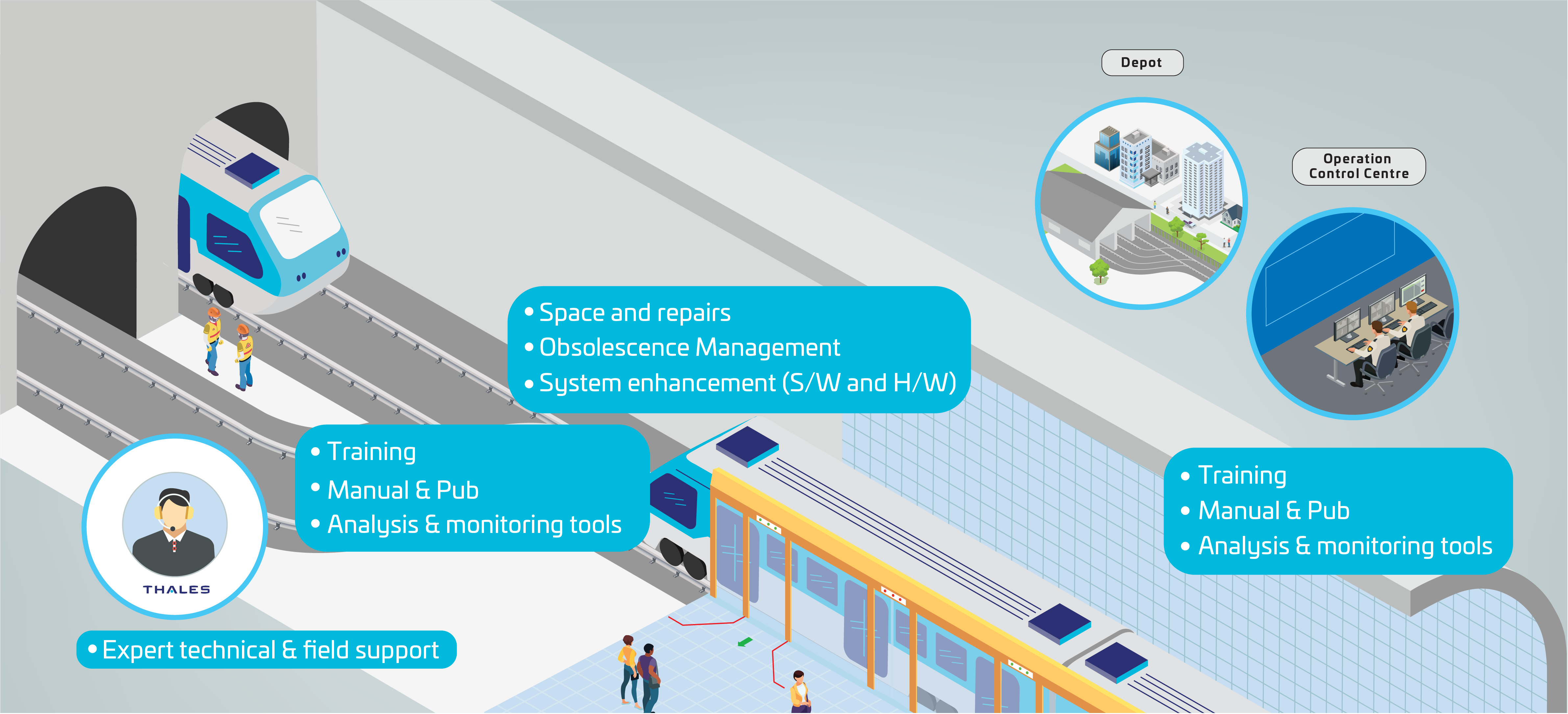 • Optimising performance and productivity
• Providing long term support (10 to 30 years)
• Improving whole life cost predictability
• Extending lifetime of asset base
• Providing full service packages with performances based service level agreements