Discover the latest generation of Communication Based Train Control 
SelTrac™ CBTC (Communications-Based Train Control) is our world-leading signalling solution for high-capacity urban networks.  
Communications Based Train Control (CBTC) is the benchmark for signalling on urban rail networks. It is deployed on most new metros or LRTs and it is increasingly used for resignalling on existing networks. CBTC is attractive because it provides higher capacity, safety and reliability than conventional signalling systems. 
Over 100 lines equipped with the SelTrac™ CBTC solution, carrying 3 billion passengers every year*, Thales has more experience with rollout of this solution than any other provider in the world. 
*Pre-Covid-19 numbers
SelTrac™ G8 
Customers who deploy SelTrac™ G8 can benefit from a lifelong innovation insertion, which is enabled through the new digital architecture. The new generation also provides extensive services to operate and maintain the systems more efficiently. The beauty of it, it is also autonomy ready. The autonomous capabilities are designed to make both greenfield and brownfield CBTC deployments faster and easier than ever, with rapid train conversion and minimal trackside equipment.
Green CBTC
Green CBTC is a customer selectable and configurable option of SelTrac™ Communication-Based-Train-Control (CBTC).
SelTrac™ is inherently energy efficient due to the high level of automation with CBTC. We developed Green CBTC to further optimize energy usage for metro operators, providing energy savings of 14-18%. Green CBTC is a package of tools and services designed to accelerate recovery from disruption, maximise regenerative braking, minimise peak power consumption and visualise energy use during timetable construction.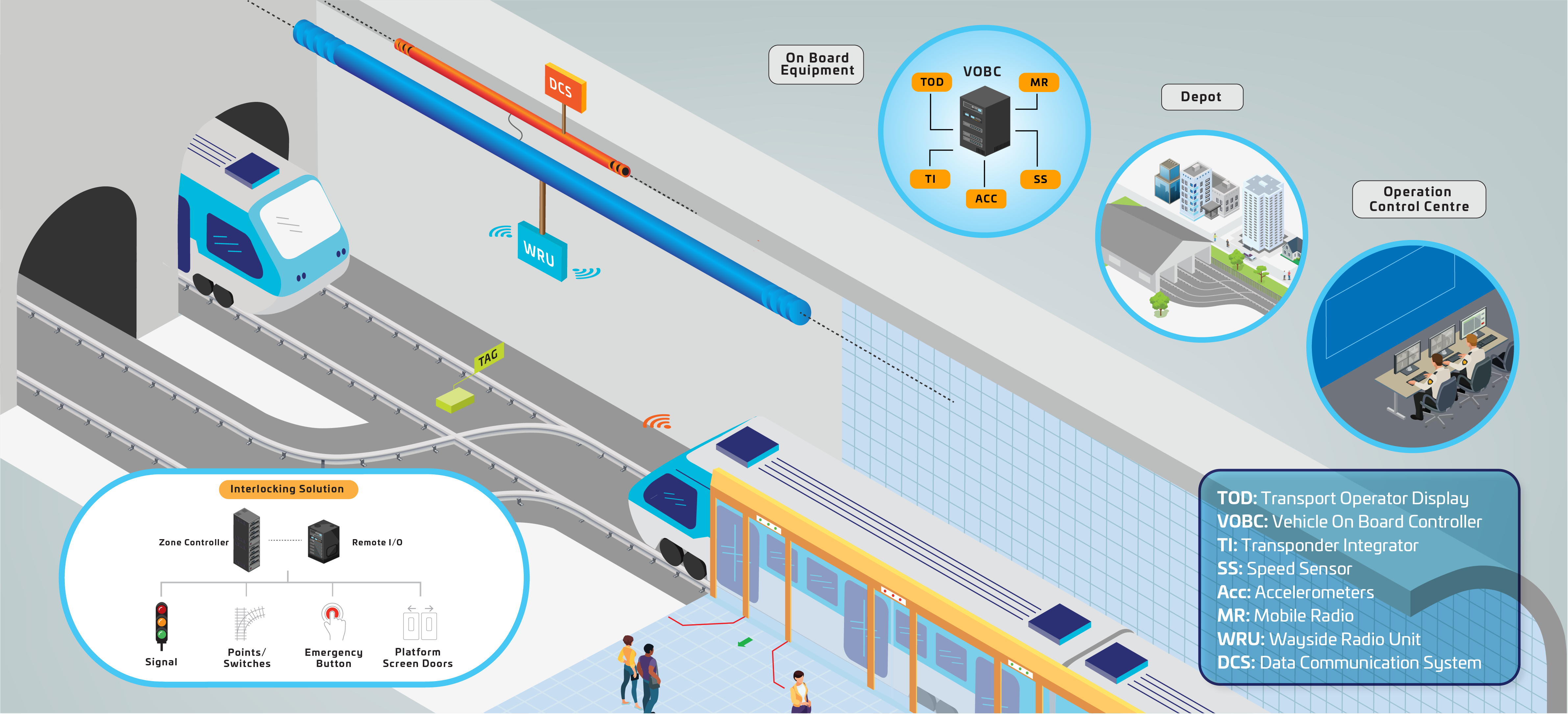 • Optimized solution: lowering installation and life cycle costs
• Flexible architecture: agnostic communication networks 
• Enhanced services: improving maintainability and increasing availability 
• Future ready: evolutionary hardware platforms, ready for 5G & autonomy 
SelTrac™ G8 Demo Video
SelTrac™ G8 with David Dimmer
SelTrac™ CBTC Driverless Solution
How SelTrac™ CBTC works
Resignalling with CBTC