ONION: a disruptive approach to the development of new Earth observation capabilities for Europe
The space industry has been undergoing deep changes in recent years, including two concurrent trends being confirmed. First, modular design and miniaturization are now the watchwords for a new era of constant technological change. Secondly, new satellite constellation projects are flowering. The first trend is reflected in the emergence of new "smallsat" programs that meet the needs of today's stakeholders and users, as a "faster and cheaper" approach gains the upper hand. The latter trend, of emerging constellations, offers exciting new prospects with the advent of 2.0 architectures, designed to improve the performance of current and future space missions. What does ONION (Operational Network of Individual Observation Nodes) have to do with all this?
Addressing Europe's expectations for satellite-based Earth observation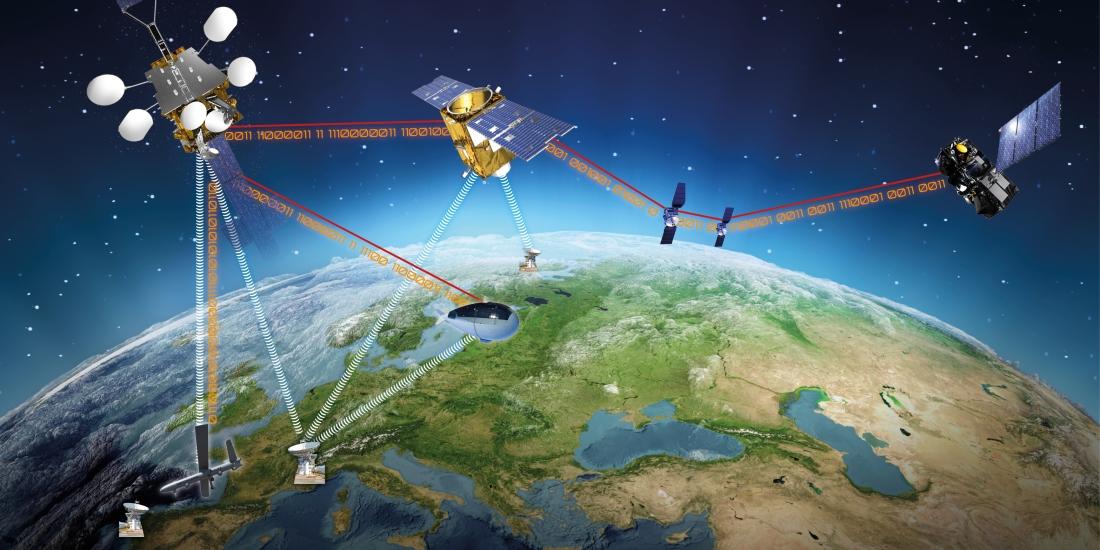 ONION is a Thales Alenia Space-led European R&D project with funding from the Horizon 2020 (H2020) program. Following the example of today's leading entrepreneurs, such as Elon Musk, and web giants Google, Apple, Facebook and Amazon, which willingly rely on disruptive technologies to meet users' future needs, ONION seeks to identify the solutions and technologies that will meet users' evolving expectations in the European Earth observation market by exploring the possibilities of federated and fractionated satellite systems (FFSS). 
ONION will first identify the expectations of agencies and customers, while also detecting any lacks that need priority attention. The idea is to take stock of the technologies underpinning the two aforementioned trends to propose new missions and/or improvements to existing missions.
Here are a few examples of concrete improvement proposals: add new measurement capacity to an existing mission; replace a failed sensor on a conventional mission by a small satellite in a nearby orbit; or even carry out a more holistic analysis to foster synergies between the telecom and Earth observation sectors, and multi-mission autonomous stratospheric platforms, such as the Stratobus airship proposed by Thales Alenia Space.
Another innovative approach embodied by ONION is for several customers to share space-based resources (equivalent to cloud computing). The idea is to create a "cloud" of functions that would be shared by different customers. Is there a Space Cloud in your future?
An innovative solution and a new paradigm!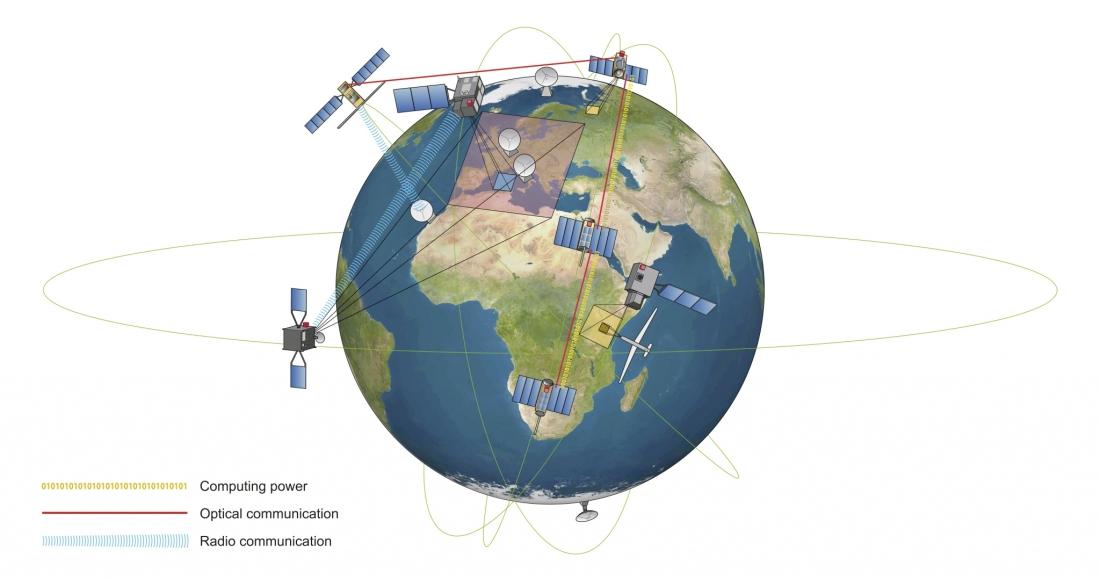 ONION entails a pragmatic, scalable approach that aims to improve current and future missions, while also bolstering the competitiveness of Europe's space-based imaging industry. A bridge between current standards and new concepts, ONION makes user recommendations an integral part of the design process.
For many observers, the federated and fractionated satellite system approach promoted by ONION marks a renewal in space infrastructures for the future. It encourages the sharing of orbital resources between several satellites. For example, an FFSS type approach would really come into its own for maritime surveillance systems, which require the synchronization of optical and radar data, an interface with automatic identification systems (AIS) for ship tracking, and a real-time link to transmit this information to users.
These new scenarios will offer a number of opportunities for the highly competitive Earth observation market in Europe. ONION, as the spearhead of the FFSS approach, will also play a decisive role, by giving authorities extensive data to be used as decision aids, especially for environmental surveillance and management.
 
Project and partners
ONION is a 24-month Research & Development project which kicked off in Brussels in January 2016. Thales Alenia Space leads a consortium of eight European and Russian partners. The project teams will provide a systemic analysis of stakeholder needs, an in-depth feasibility study for mission concepts, and an analysis of the associated system architectures. This will result in a technology roadmap, plus the definition of potential operational concepts.
Learn more about ONION: click here
The project partners are: Thales Alenia Space (France and Spain), DEIMOS Engenharia, ACRI-ST, Universitat Politècnica de Catalunya-BarcelonaTech (UPC), Skolkovo Institute of Science and Technology (Skoltech), Politechnica Warszawska and Space-tec. More info on partners: click here
Thales Alenia Space and Horizon 2020
Thales Alenia Space is one of the leading actors in the Space segment of the H2020 program, which aims to foster innovation and competitiveness in Europe. The company is heavily involved in a number of H2020 projects, whether as partner or coordinator. Following GoToFly, PAMPA and now ONION, we will be introducing new TAS-led H2020 projects in the coming weeks.
This project has received funding from the European Union's Horizon 2020 Research & Innovation program, under grant agreement No. 685963.

Copyrights :  © ONION consortium