Two Thales Alenia Space satellites in orbit
SGDC and KOREASAT-7 satellites successfully launched
Cannes, May 5th, 2017 – The SGDC and KOREASAT-7 telecommunications satellites, built by Thales Alenia Space for Brazil and South Korea respectively, were successfully orbited today by Arianespace in a dual launch using an Ariane 5 heavy launcher.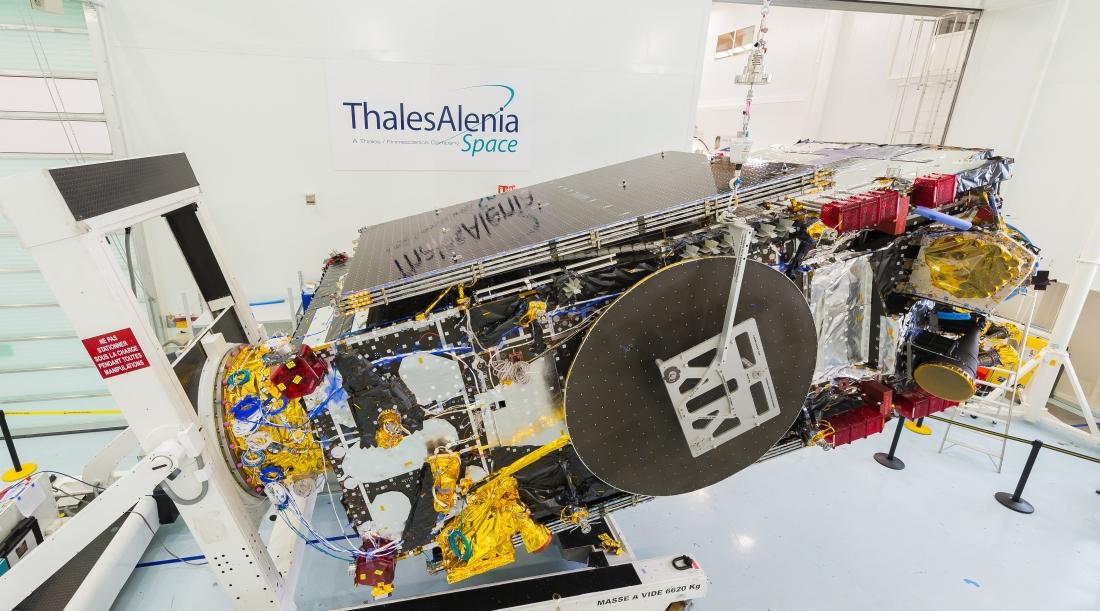 SGDC is a dual (civil-military) satellite for the customer Visiona, a joint venture of aircraft manufacturer Embraer and Brazil's telecommunications operator, Telebras. It will provide sovereign and safe means for the strategic communications of the government and the defense  and reduce the digital divide in Brazil by giving internet access to the whole country. This program reflects the close collaboration between Thales Alenia Space and Brazil, which includes the training of 30 Brazilian engineers in space industry techniques as well as the integration aboard the satellite of a structure panel made by the Brazilian company CENIC.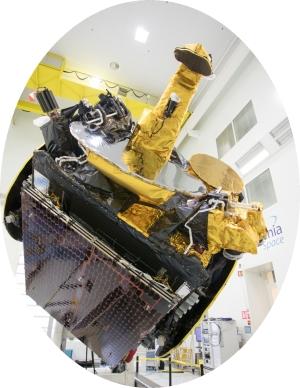 KOREASAT-7 was launched for the South Korean telecom/media service provider  KT Sat. The satellite will provide Internet access, multimedia, broadcasting and fixed communications services for South Korea, Philippines, Indonesia and India. The KOREASAT-5A satellite is now being integrated by Thales Alenia Space and will later join KTSAT's  fleet.
"This dual launch reflects the excellent teamwork between Thales Alenia Space and our customers Visiona and KT SAT," said Bertrand Maureau, Vice President, Telecommunications Business Line at Thales Alenia Space. "It also shows our ability to concurrently carry out launch campaigns for different customers, along with our wealth of services, the broad range of our telecom satellites, and our global business profile."
Telespazio, a joint venture between Leonardo (67%) and Thales (33%), supported Thales Alenia Space throughout the installation, configuration and set-up of the SGDC 13-meters antennas for TT&C (Telemetry, Tracking and Control) activities and to provide the equipment of both SGDC control centres in Brasilia (main) and Rio de Janeiro (backup). Telespazio's Fucino Space Centre, in co-operation with the Thales Alenia Space teams in Cannes, will manage the activities to put both satellites, SGDC and KOREASAT-7, into orbit.
Photo copyrights:
Artistic view: ©Thales Alenia Space/Briot
SGDC: © Thales Alenia Space/Imag[IN] - KOREASAT-7: ©Thales Alenia Space/Briot
About Thales Alenia Space
Thales Alenia Space brings over 40 years of experience to the design, integration, testing and operation of innovative space systems for telecommunications, navigation, Earth observation, environmental management, exploration, science and orbital infrastructures. A joint venture between Thales (67%) and Leonardo-Finmeccanica (33%), Thales Alenia Space also teams up with Telespazio to form the parent companies' "Space Alliance", which offers a complete range of services and solutions. Thales Alenia Space has built up unrivaled expertise in dual (civil-military) missions, constellations, flexible high-throughput payloads, altimetry, meteorology, and high-resolution radar and optical observation. The company capitalizes on its strong legacy, while also making innovation a key to its strategy. By offering a continuous stream of new products and expanding its global footprint, Thales Alenia Space has established its leadership in today's fast-evolving space sector.Thales Alenia Space posted consolidated revenues of about 2.4 billion euros in 2016  and has 7,980 employees in nine countries. www.thalesaleniaspace.com
Thales Alenia Space Press Contacts:
Sandrine Bielecki    
Tel: +33 (0)4 92 92 70 94    
sandrine.bielecki@thalesaleniaspace.com
Chrystelle Dugimont    
Tel: +33 (0)4 92 92 74 06    
chrystelle.dugimont@thalesaleniaspace.com