The Naval Connectivity Suite has been set up to enable you to discover the future of communications, information, and combat management systems for above and below water naval vessels. A visit to the Connectivity Suite will facilitate your discovery of next generation systems that can maximise the mission effectiveness of new platforms or enhance existing platforms.
The suite is fully interactive. Through an immersive experience made up of audio-visual, virtual reality, real, and simulated equipment you will be able to engage with Thales's experts to investigate new capabilities. Together, we can workshop solutions that meet and enhance your vision of the future to gain valuable insights that can inform the strategic and tactical goals of your programs. It's all about sharing new ideas, stimulating new thinking, finding out what works well and what does not, and gaining new ideas on how to transform platform effectiveness.
To find out more and book a demo please contact us here.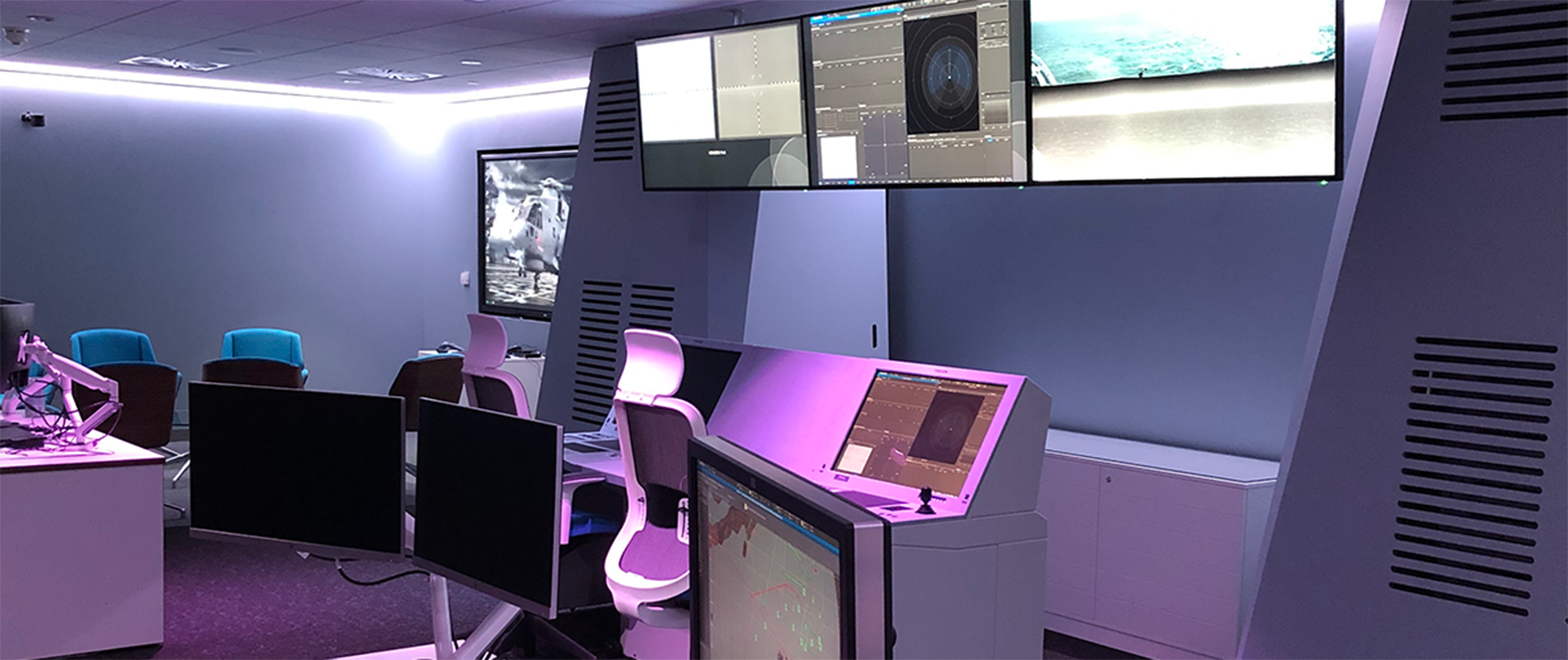 The facilities and equipment in the Naval Connectivity Suite are constantly evolving to showcase Thales's latest systems and our vision for the future of naval systems. The suite's aim is to demonstrate an integrated communications, information and tactical system that is for example resilient, secure, possesses high capacity, and is designed for collaboration and networking.
Naval communications bearers
Satellite communications, V/UHF, UHF, HF and bearers of opportunity are covered, together with all the other communications solutions that are part of the Aquilon range. The latest generation of wideband HF Mil-Std 188-110C/D and HFXLTM waveforms are also included.
Naval communications systems
PARTNER-C , Communications Control and Management Systems and COMTICS voice and data distribution systems are part of the Suite's capabilities.
Wire-free communications 
Our latest generation of SquadNet® is available in an intrinsically safe version for naval use. It can be used for a variety of applications, including Ship-wide wire free communications, machine room operations, boarding and land parties. 
Secure Maritime Information Solutions
Explore how to solve the complex network, bearer, information stack and security architectures needed to enable a Single Information Environment to which Artificial Intelligence, Machine Learning and other cloud assets can be applied to accelerate decision making.
TACTICOS
TACTICOS is recognised worldwide and combines Combat Operations and Maritime Security Operations in one CMS.
Come and explore the future of communications, information and combat management systems with us today!