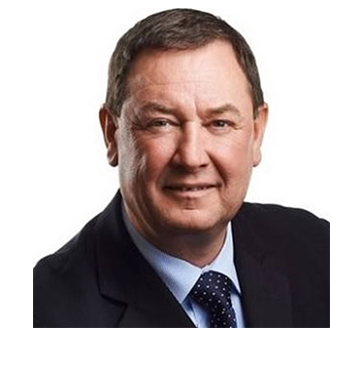 Vice President and Managing Director, Defence & Security
A graduate of the Canadian Forces College in 1997 and College Militaire Royal in 1985, Mr. McLean served in the Royal Canadian Navy (RCN) for 28 years as a Combat Systems Engineer (CSE).
Mr. McLean has held significant Program Management responsibilities later in his military career, overseeing combat systems projects, engineering staffs and research and development programs. He held the positions of Director of Marine Propulsion and Electrical Distribution Systems, Director Above Water Warfare and Underwater Warfare Systems, and Director Naval Training Systems.
Upon his retirement from the RCN in 2007, Mr. McLean joined Thales as a Naval Capture Leader and was responsible for the development and capture of all maritime programs including the Halifax Class Modernization SMART S Mk II and IMIC3.
In 2009, Mr. McLean assumed the responsibilities of Director, Marketing, Sales and Strategy for Thales Canada, Defence and Security, where he led the BD team in the successful pursuit of key program such as the Seaspan ESI for NSPS Non-combat vessels, maintaining Thales' position as the Army C2 provider, Capture Leader for the Canadian Surface Combatant program and Capture Director for other programs within the DND, CCG, CSEC, RCMP. 
In 2013, Mr. McLean  was appointed  to the Thales Canada Inc. Executive Committee as Vice-president Marketing and Sales.
He was appointed to his current position in January 2015.