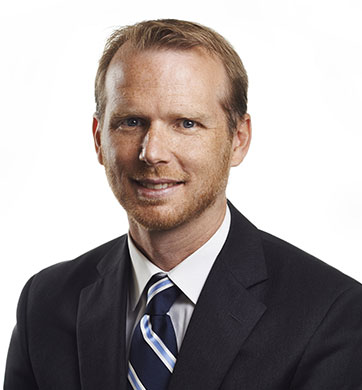 Vice President, Defence Mission Systems
Dale Potter is Vice President Defence Mission Systems for Thales Canada.
Prior to this appointment, Mr. Potter was Director of Naval Programs for Thales Canada, Defence & Security. Mr. Potter has over twenty years of defence-related engineering and program management experience with Thales, working on both domestic and international programs. Through his career, he has held various positions of progressive responsibility, including Manager of Software Engineering, and Director of Engineering.
Mr. Potter is responsible for both the capture and delivery of all Thales work related to fleet renewal of the Royal Canadian Navy and Canadian Coast Guard under the Canadian Government's National Shipbuilding Procurement Strategy, as well as for the support of all existing Thales equipment in the fleet.
Mr. Potter is a graduate of the Queen's University Applied Science program (Electrical Engineering), and is a licensed Professional Engineer (P.Eng) with Professional Engineers Ontario.