Advancing Sustainment Capability with a Proven Partner
For over 30 years, Thales Australia has been a trusted partner of the Royal Australian Navy, at sea and ashore.
We work closely with our partners, knowing that the Navy depends on us to provide reliable sustainment, integration and lifecycle management services to make sure assets sail on time, every time in the best material state.
Thales has been a trusted custodian of some of Australia's key strategic maritime facilities since 1999. From the Captain Cook Graving Dock, Australia's largest dry dock, providing docking and sustainment services; to the Carrington ship repair and slipway capability supporting Minehunters and other maritime capabilities.
Our skilled teams across Australia, have extensive experience and expertise across maritime infrastructure, Defence and commercial ship building and maintenance industries, and stand ready to support you.
When working with us you are working with one of Australia's largest maritime primes and a global leader in naval capability. We help you solve some of your biggest challenges, in the most difficult conditions. Our depth of advanced technologies and resources help provide sovereign Australian solutions and services to support capability advantage and mission readiness.

Adelaide
Providing DDG Combat System testing & verification support.

Darwin
Providing asset management services in support of the Armidale Class Patrol Boat fleet.

Deakin, Canberra
Providing hardware and software support services for critical Command & Control and telecommunications systems used on operations.

Garden Island
Platform/Combat integration, engineering services, ship repair and maintenance; dockyard management.

HMAS Waterhen
Providing maintenance support services in support of the Huon Class Minehunter fleet.

Newcastle
Providing asset management services in support of the Huon Class Minehunter fleet & Ship Repair/Slipway Services.

Rockingham
Collins Class Submarine Sonar, Submarine Training & Simulation Support, MU90 Lightweight Torpedo and Surface Ship Sonar sustainment.

Rydalmere
Design, manufacture and export of submarine sonar systems, anti-submarine warfare systems, mine countermeasures, secure communications, training and simulation, ground transportation.

West Leederville
Software Development Services & Thales Australia's digital content factory.
Thales and Enterprise Partners
Defence sites
skilled apprentices and trainees qualified in the past 10 years
Thales Ship repair permanent workforce
Australian partners and suppliers
Thales, as an Employer of Choice and Registered Training Provider, continually invests in the skills and expertise of our people, upskilling our workforce to deliver even greater value to our customers. Since 2014 Thales has invested in 106 apprentices and trainees for our Garden Island capability and in 2022 we deployed 13 technicians on electronics and combat systems upskilling courses. We have continued to invest in our people with over $14.5m spent on training since 2017.
Thales is committed to the safety of our people and partners. The world class systems, processes and culture is central to our HSE approach with a demonstrated investment in additional people to manage safety and quality
Approximately 10% of our overall Australia and New Zealand workforce are veterans, who bring their military skills and experience to continue delivering in a service and support environment.
Thales offers a comprehensive suite of capability ranging from project management, engineering, maintenance, and supply support services. This includes regional portfolio management capability which has driven a stable sovereign sustainment environment, and continues to reduce total cost of ownership across the broader Navy sustainment environment.
In Service Support & Upgrades
Ship Repair (incorporating urgent defect repair)
Engineering
Systems Integration
Combat System Development/Support
Weapon Systems Support
Integrated Logistics
Configuration
Supply Support
Dock Operation & Support
Increase of Armidale Class Patrol Boats (ACPB) platform availability from 20% to 95%, with a 60% reduction in P2 and P3 defects
Consistently achieved 96% availability of the Fast Frigate Guided (FFG) platforms with an average 4% year-on-year cost saving
Since 1999 Thales has managed the Garden Island site - the largest vessel repair and maintenance graving dock in the southern hemisphere
Thales has a long-term commitment to growing and maintaining an enduring, sustainable and resilient sovereign industrial capability for the Australian Defence Force.
In 2020 Thales spent $657m with 1,841 Australian suppliers of which over 28% was on Maritime Services and Support. Small to Medium Enterprises (SMEs) are a critical part of Thales Australia's supply chain, where more than 1,500 SMEs made up 82% of our suppliers in 2020. Read More.
Over many years Thales has demonstrated outstanding maritime sustainment delivery as a Prime contractor, as a subcontractor and as part of an Enterprise model, collaborating with all major stakeholders.
It has enabled us to develop a culture and detailed understanding of how to work with others to deliver the best for Navy. This has been validated with numerous Defence sector excellence Essington Lewis Awards and has also been recognised by broader industry.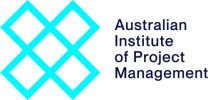 2020 AUSTRALIAN INSTITUTE OF PROJECT MANAGEMENT
New South Wales Project of the Year (HMAS Brisbane Post Delivery Upgrade)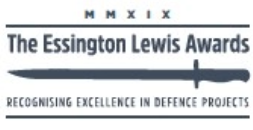 2019 ESSINGTON LEWIS AWARD FOR MAJOR SUSTAINMENT
For delivering increased readiness, reliability and performance across the Armidale Class Patrol Boat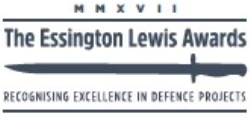 2017 ESSINGTON LEWIS AWARD FOR MAJOR SUSTAINMENT
For strengthening relationships across the FFGSPO and Navy as Maintenance Contractor (GMC) & Combat System (CSS)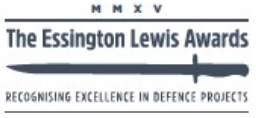 2015 - ESSINGTON LEWIS TROPHY - PRIME
For working together to improve the number of ready days from 0 per cent in 2011-2012 to 100 per cent in 2014-2015 for HMAS Success


2016 IACCM INNOVATION AWARD FOR OPERATIONAL IMPROVEMENT
Recognising the world's best practice relational contracting adopted by the FFG Enterprise
warships equipped with Thales solutions