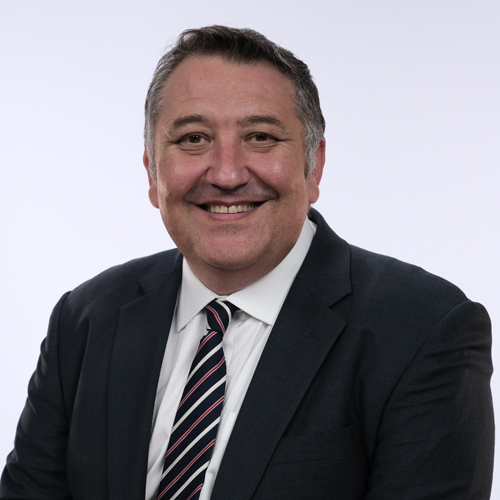 Alcino DE SOUSA
Vice-President Urban Rail Signalling
Thales' Urban Rail Signalling delivers advanced train control solutions that enhance mobility in cities. Alcino De Sousa, Vice-President Urban Rail Signalling, reveals how new autonomous capabilities could soon transform your metro journey. 
The future-proof metro has arrived
Urbanisation is the main driver in our market. Despite Covid-19, cities continue to grow rapidly in many parts of the world. In parallel with this, there is a big push by city authorities to reduce car dependency. All of this boosts demand for public transport, particularly metros and light rail. 
We support our customers by providing high-capacity Communications-Based Train Control (CBTC) signalling. Our CBTC solution – SelTrac™ – is the market leader. As well as allowing operators to run more trains, it increases resilience, improves energy efficiency and reduces life cycle costs.
SelTrac™ does a lot of other things that our customers find useful as well. In unattended systems, trains can couple and uncouple automatically to increase capacity. They can also drive themselves to the carriage washing plant – a key consideration in pandemic times.
An important point about SelTrac™ is that it is natively driverless. This gives our customers tremendous flexibility. Operators can bring extra trains into service at the click of a mouse. The Covid-19 crisis underlines just how valuable this capability can be, particularly as new travel patterns evolve.
The market for CBTC is buoyant, despite the pandemic. The greenfield (new lines) sector is growing rapidly, particularly in Asia. We continue to see strong growth in the brownfield (resignalling) sector as well. SelTrac™ is now used on more than 100 metro lines worldwide.
Customer needs are evolving. First, there is a need for easy upgrades to take advantage of future technological evolutions. Second, there is a need for quicker deployment of new signalling. This is a key requirement for brownfield systems because downtime is less and less of an option. Third, our customers want 100% availability to make the most of their infrastructure and efficiently utilise their networks. 
Our brand new SelTrac™ G8 solution is designed to satisfy all of these needs. G8 is incredibly easy to upgrade. For example, with our new platform, customers will be able to access new cybersecurity services or make the switch from Wi-Fi to 5G in the future just by upgrading the software. We call this technology insertion. 
SelTrac™ G8 is also easy to deploy. It's our first autonomy-ready solution for metros, and one of the early stage capabilities is autonomous positioning. This uses inertial navigation, radar and radio ranging to provide accurate train positioning. It requires very little trackside equipment. Train equipment can be installed in a few days – a huge time saving.
Finally, SelTrac™ G8 helps operators to maximise the availability of their networks thanks to greater visibility of assets.
To sum up, SelTrac™ G8 helps our customers to get the most out of their metros. And because it reduces disruption and boosts reliability, it improves the passenger experience as well.