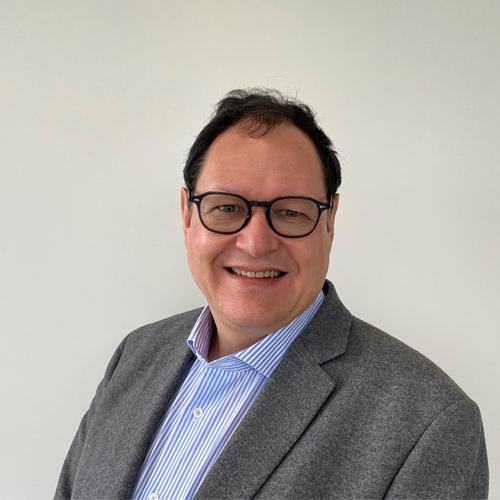 Benoît COUTURE
Vice-President Integrated Communications & Supervision
Thales' Integrated Communications & Supervision (ICS) provides solutions that ensure smooth operations, punctual trains and satisfied passengers. Benoît Couture, Vice-President ICS, outlines the vision.
Personalising the passenger experience
ICS offers a very wide range of digital solutions for transport operators. These range from state-of-the-art Operation Control Centres (OCCs) to passenger information and security systems, communications and onboard solutions for trains. What these things all have in common is that they touch just about every part of the passenger experience.
One of our strengths is that we are able to deliver complete turnkey solutions.
This means we take care of design, installation and deployment, as well as all the software, services  and cybersecurity needed to bring everything to life. We do this globally.
New build projects are a big driver for us, particularly in Asia Pacific but also in Europe. The Grand Paris Express is an example. Retrofits are also increasingly important: people want to take advantage of the latest capabilities, like AI, video analytics, secure cloud services and data-driven supervision. And that's what we provide.
Technology moves fast in our domain. Our mission is to meet and exceed customer expectations. An example is our new video analytics solution, DIVA. This analyses video from existing CCTV cameras to provide real-time crowding data. One of the really interesting things we can do with DIVA is show passengers waiting on platforms which carriages of approaching trains are crowded and which are not – a real boost for passenger satisfaction. This information appears on platform displays, but it could equally be on your phone.
Personalising the passenger experience is a key objective. Our integrated onboard solution for trains underlines what we are doing. This provides all the services passengers and operators need, including passenger information, video surveillance, connectivity and entertainment. Everything is delivered in a single, railway-certified box. 
We are also helping our customers to transform network supervision. Our new data-driven integrated OCC is a case in point. Every control function – SCADA, traffic, security, passenger information and maintenance – is accessed via a single human-machine interface. 
A major benefit of the data-driven OCC is enhanced situation awareness: operators can anticipate and react faster, functions are automated and there are no silos. This makes it much easier to deal with unexpected events and crises. 
In the future, multimodal OCCs will manage many different modes of transport together. Operators will be able to adapt their transport offer in real time at the level of an entire city or region. Digitalisation makes this possible. Our vision is to lead this innovation and to support our customers in their digital transformation.