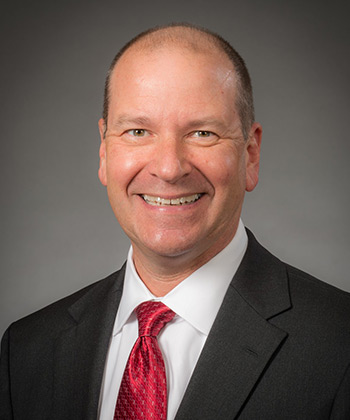 Kevin NEIFERT
Chief Information Officer, Thales North America
Looking for availability for Kevin NEIFERT ?
As Chief Information Officer (CIO), Kevin Neifert leads Thales North America (NA) Information Technology (IT), supporting employees across Canada and the United States. Kevin is responsible for the NA IT strategy, including defining appropriate service levels and productivity/transformation projects, and applying the resources to achieve them. Kevin's team supports comprehensive IT capabilities, including service desk, network operations, data centre operations, desktop device management, application development and support, and IT security, with a mission to harness the power of IT to deliver business value.
Before Thales North America, Kevin held a number of leadership and engineering roles at Raytheon Company, including CIO of Raytheon Company and prior to that, CIO of Raytheon Company's Integrated Defense Systems Division. In his roles, Kevin provided support to the U.S., Asia, Europe and the Middle East/North Africa region. His key accomplishments at Raytheon Company include establishing Raytheon as the first aerospace company to adopt commercial cloud capabilities (e.g. Office 365) for reduced cost and improved productivity, as well as creating an innovation initiative to ensure that Raytheon remained at the leading edge of IT developments in the commercial environment, resulting in the insertion of new technologies, such as augmented reality, into Raytheon product offerings.
Kevin began his career at The Boeing Company, where he worked in engineering, manufacturing and programme management across Boeing's space business.
He has a Certificate of Engineering Management from the California Institute of Technology, a Bachelor of Science in Mechanical Engineering from the California Polytechnic State University, and a Master of Science in Mechanical Engineering from the University of California, Berkley. 
 
Speaker Topics
Enterprise IT
Organisational Transformation
Portfolio Management,
Agile Methods,
Lean Methods,
Engineering Management
Program Management.
Areas of expertise
Spoken language
English
Want to book Kevin NEIFERT ?
Do not hesitate to consult us for any events, webinar or conferences.