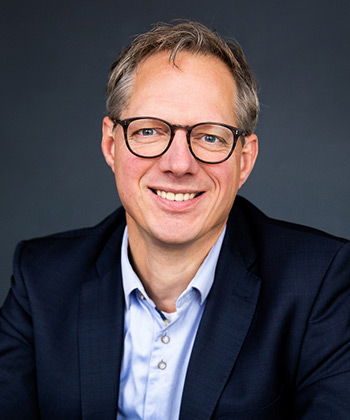 Mark DONDERWINKEL
VP, Managing Director of Thales Communications and Transport in the Netherlands
Looking for availability for Mark DONDERWINKEL ?
Mark Donderwinkel has had an extensive career in international marketing, sales and general management positions in Thales and other technology companies. After working in both the Far East and the Middle-East, Mark is currently VP and Managing Director of Thales Communications and Transportation Businesses in The Netherlands. Mark provides a truly international perspective on doing business, with a focus on achieving win-win solutions that benefit both the customer and the supplier, as well as society at large.
Speaker Topics
Innovation
Hybrid organisations and International business
Areas of expertise
Spoken language
English
Want to book Mark DONDERWINKEL ?
Do not hesitate to consult us for any events, webinar or conferences.