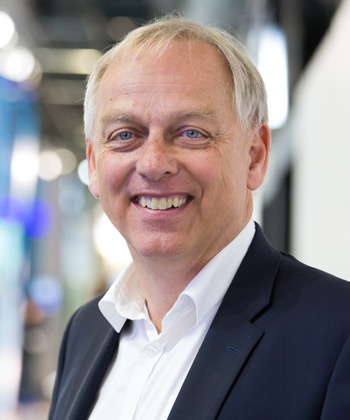 Walter KINIO
VP, Research and Innovation
Looking for availability for Walter KINIO ?
Walter is responsible for Research and Innovation for Thales Urban Rail Signaling, and is based in Toronto, Canada. He works closely with the product, engineering and strategy teams to create new and innovative solutions for the urban transportation market.
Since 2016, he has led the train autonomy research and new product introduction activities. Walter has worked on Communication Based Train Control (CBTC) Systems since 1983, in a succession of engineering and management roles, and is recognised as a Senior Expert on CBTC by Thales. He is the author of a number of patents related to train autonomy, and has written articles and spoken at numerous conferences to explain the benefits of this new technology.
Speaker Topics
Urban Rail
Transportation Innovation
Automation
Areas of expertise
Spoken language
English
Want to book Walter KINIO ?
Do not hesitate to consult us for any events, webinar or conferences.