The future of flight combat training: will AI replace human instructors?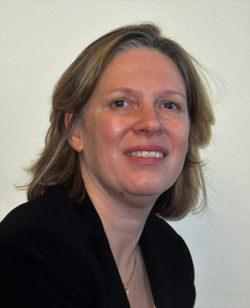 Artificial intelligence is a gamechanger in combat flight training. But could it replace the instructor? Helen Gardiner, Thales's Head of UK Military Training Services, shares her thoughts.
In 1954, just eight years after the Hawker Hurricane was retired, supersonic jet fighters such as the English Electric Lightning and America's F-100 Super Sabre entered service. The Hawker Harrier jump jet came on to the scene in 1969, followed by the undefeated American F-15 Strike Eagle, just seven years later. The computer-reliant Eurofighter Typhoon took to the skies in 1994, followed by the fifth-generation F-35 Lightning in 2015. It's been a breathtakingly swift evolution. And it hasn't stopped.
The theme throughout this evolution is to automate or assist as many physical operations as possible, leaving the pilot to 'fly the mission, not the aircraft'. Of course, training has also evolved as pilots learn each new aircraft, but not as much as it will in the next few years.
Creating the world's best pilots
Networked, full-mission simulators are used to train pilots on everything from flight controls right the way up to realistic combat missions, in all conditions, with and against others. And because more training can take place on the ground, air forces make valuable savings in save time and money. But this is only the start of the journey into exploiting digital technologies.
The never ending mission is to turn out the world's best pilots. And that means the best instruction empowered, many believe, with artificial intelligence (AI). 
With increased automation, simple defined tasks such as learning aircraft checklists or flying a procedural approach could be evaluated by a virtual instructor against established performance ideals. This would free human instructors (currently a scarce resource) to concentrate on enhancing the trainee's skills in managing multiple systems and sensory inputs, and improving situational awareness and decision making: areas which are currently impossible without human input. But how far could AI go towards replacing human instructors?
Deriving real value from AI requires large volumes of data to be examined by powerful intelligent analytics and mathematical algorithms. The aim is to move from an observational approach to instruction to more evidence based assessment, supported by trusted, relevant data which is made easily accessible to the instructor. The collection of training data from military pilots throughout their flying careers will have its challenges but it presents a huge potential for system and individual learning efficiencies.
Synthetic training is a key enabler for future training as it allows a consistent approach for all trainees, with the advantage of being able to replay events and identify key learning points. However, as future warfare ever evolves and changes, the range of scenarios may be constrained by the instructor's personal experience. Considering the anticipated reduction in live flying hours for combat pilots, simulation scenarios will need to be more complex and wide ranging to ensure pilots train for the unexpected. AI Computer Generated Forces (CGF) offers the opportunity for future use of AI in more complex synthetic training environments by enabling computer-generated opposition forces to train, learn, and perform independently, without the need for instructional time in creating each specific training scenario. 
Will AI replace flying instructors altogether? Never say 'never', but complex decision making is inherently difficult for computers to replicate and, without this ability, human instructors will be around for a long while yet, albeit it with growing support from data and AI. The future will require a different approach to selecting and training instructors where human performance coaching may become more important than simply being an 'experienced operator', and where AI and data provides valuable support for learning. This is how the real value of the future flying instructor will be realised.
You can download a full version of the paper from the Documents section below.
About Helen
Helen Gardiner is Head of UK Military Training Services for Thales, where she is leading the development of the Thales Aircrew Training capability. This is a new approach to enhancing human performance through modern learning technologies including data analytics, and artificial intelligence. Before joining Thales, Helen served 23 years as a pilot in the Royal Air Force, becoming the first female Tornado F3 operational pilot in 1995, then a Qualified Flying Instructor on the Tucano and Tornado F3. She later commanded 72 Squadron (Basic Fast Jet Training) Squadron at RAF Linton on Ouse).