Nadia Johnson: Inspiring a New Generation of Software Engineers
Why software engineering apprentice Nadia Johnson is a winner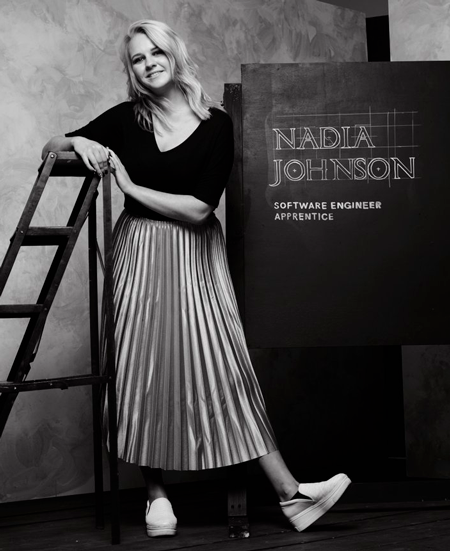 © © IET
We caught up with Nadia Johnson, Software Engineer Apprentice at Thales in the UK, who was nominated as a finalist for the 2016 IET Young Woman Engineer of the Year Awards.
In the year that has followed, Nadia has not only developed as an engineer, but as a STEM (science, technology, engineering and maths) ambassador and thought leader, with the aim of encouraging a greater number of young people into engineering. Nadia spoke to us about her role at Thales, future plans and why initiatives like the IET Young Woman Engineer of the Year Awards are so important.
Nadia, can you believe that it's been a year since you were a finalist at the Young Women Engineer of the Year Awards? How has this year been for you?
The year has gone by really quickly. I've been in close contact with the other finalists from the ceremony and I have to say, the support has been wonderful.
I am currently in the process of creating a vlog channel, designed to encourage younger generations into engineering. This is something that I believe is missing currently as most STEM based YouTube videos revolve solely around science or maths. I've met with the local council here in Manchester and with the STEM association to gain support for promoting the vlog at schools, so that my experiences of working as an engineer can be shared.  My role at Thales enables me to campaign for getting more women into STEM based careers, so we can tackle the stereotypes and inspire future generations of young people into engineering.  Not only do I want to inspire the next generation, I want to make a difference in the current workplace.
What did being a finalist at the IET Young Woman Engineer of the Year Awards mean to you?  
I wasn't just humbled, but amazed, that my efforts in such a large organisation had been recognised. It has has given me great exposure, not only within Thales but the wider engineering community, having been featured on many websites and newspaper articles. I have really appreciated the support and encouragement from the people I work with. 
Why are these awards so important?
It's good to showcase the younger engineering community, giving them a greater chance of breaking through as engineers. The awards bring the engineering community together and provide a space for us to celebrate each other's achievements, which is highly rewarding and gives you a sense of pride in working as an engineer.
Do you have any advice for this year's finalists?
I'd say to them that they've done incredibly well to get nominated and that even if they don't receive an award, they're still brilliant. I would also encourage them to embrace the recognition,  to enjoy the occasion and embrace any forthcoming opportunities.
Being nominated has opened so many doors for me. I've been welcomed into a network of top engineers where I can comfortably ask for advice and share my own experiences with them in terms of career progression.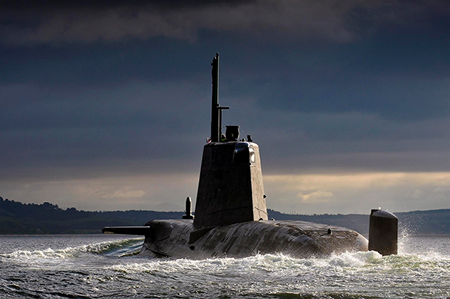 Can you tell us a bit more about your work at Thales?
I've been working on SONAR processing for the Astute-class submarines. It's incredibly interesting work – the systems we produce are the "eyes and ears" of the submarines. My role doesn't only revolve around constant programming, but requires an in-depth understanding of the systems being worked on. I've taken it upon myself to introduce new and innovative ideas.
I've always loved applying what I learn. Being able to take something into the workplace to see how and why I need to know these things makes even the most challenging topics worth it. It gives the university course I'm currently doing in Software Engineering context and meaning.
Doing an apprenticeship with Thales means that I have invaluable work experience, no university fees, training on the job and plenty of support in a very inclusive and diverse environment. I love the route I've chosen, which has provided me with opportunities I never thought I could get involved in.