Supporting the Royal navy through a global pandemic
Keeping the Royal Navy safe at sea and on mission during COVID-19
The burden of the COVID-19 pandemic has been felt by organisations and individuals around the world. Yet, Thales UK has worked hard to shield its impact upon the Royal Navy by providing a comprehensive support service that has remained steadfast throughout the crisis.
In the face of numerous COVID-related challenges, the Sensors Support Optimisation Programme team (SSOP) has gone to extraordinary measures to keep the Royal Navy's mission-critical systems operational so that they can continue to protect national interests, undeterred.
Supporting the guardians of the sea, whatever it takes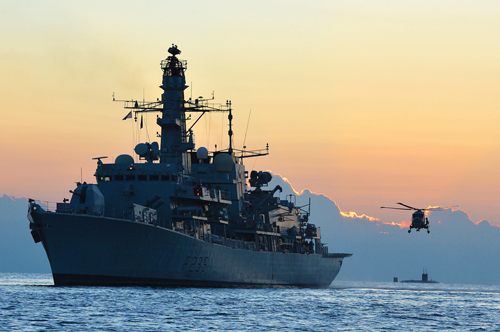 At a time when supply chains and productivity were at risk, the SSOP team reacted quickly, thinking outside of the box to re-evaluate its processes in order to ensure that the Royal Navy continues to receive trusted, reliable and efficient support.
This meant that when the national lockdown began and international travel bans limited movement, Thales's waterfront engineers were still there for the Royal Navy, maintaining 24/7 global support and coming up with bespoke solutions to ensure availability of critical systems.
Even when engineers were unable to be present in person, they adopted inventive means to mentor and assist Royal Navy personnel remotely to provide their expertise.
Behind the scenes, Thales' wider support team worked around the clock to ensure that back-office functions such as asset management, spares monitoring, logistic support and obsolescence tracking remained steadfast. And, due to the exemplary management of the supply chain by the Thales team, support was maintained as global networks were impacted by the pandemic.
The spirit and dedication of the Thales team also meant that beyond the core "sensors support", they looked to the "O" for Optimisation and collaborated with DE&S and the Royal Navy to find new ways to enhance their efficiency, value for money and reliability.
Through digital services, data analysis and modelling Thales continued to refine how the service offering could be enhanced through new facilities, process improvements and approaches. A testament to this is a new Towed Array Sonar Hub being opened in Faslane, Scotland during the pandemic and additional levels of infrastructure being implemented in Bahrain to support the Royal Navy's global resilience. 
Equipping the Royal Navy with the tools they need to complete their missions successfully
As part of the SSOP, which is Thales's largest support services contract in the UK, Thales maintains over 9,000 assets that help to keep over a dozen of the Royal Navy's critical systems functioning effectively. These include mine-hunting sensors, sonar systems, visual systems and electronic warfare equipment.
This critical technology, which acts as the eyes and ears of the Royal Navy, has to withstand some of the harshest and most gruelling operating environments in the world. Thales knows that system failure is not an option and anything less than a watertight 24/7 support service risks putting lives in danger.
Delivering every time for the Royal Navy through end-to-end capability provision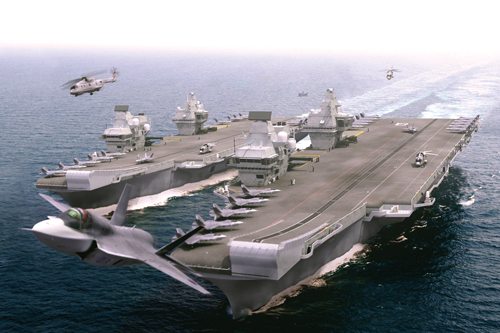 Thales is unique in its breadth of in-house capability. From the extensive range of equipment that it provides; to its holistic engineering process that spans design, production, integration and support; and its skills and service provision which enables critical systems to be managed throughout their lifecycle. 
This complete spectrum of capability ensures that whatever the Royal Navy needs, anywhere in the world, Thales can guarantee the reassuring sight of a Thales support engineer will soon arrive (in person or remotely) to provide expertise, help and support.
It's this approach that has ensured the Royal Navy's availability levels have remained high throughout the pandemic, and crews have been equipped with the tools they need to complete their missions safely and successfully, every hour, of every day.
Reflecting on the past year, Steve Lockley, Managing Director of Underwater Systems at Thales, said: "While SSOP is currently a 10-year contract to support all of the sensors and systems that are aboard the Royal Navy fleet, this is merely a small part of the sustained partnership that we have enjoyed together for 100-years.
"I hope that as a result of our continued commitment and collaboration, which has been best demonstrated throughout the global pandemic, the we will continue to keep the Royal Navy safe at sea and at the heart of all that we do, long into the future."
You can find out more about how Thales supports equipment in service to ensure operational availability here.