A tale of regeneration in the Welsh Valleys
How Thales is positioning Wales as a global player in the cyber industry and kickstarting the local economy through the NDEC
Leanne Connor, Business Manager at Thales Ebbw Vale and the National Digital Exploitation Centre (NDEC) explains how the cyber industry is bringing prosperity back to an underrepresented area of Wales 
Before joining Thales, Leanne Connor worked as regeneration manager at Blaenau Gwent Council, where she developed and implemented interventions and incentives to kickstart investment and generate opportunities for people in the local area. 
Today, as business manager for the Thales Ebbw Vale site which is host to the National Digital Exploitation Centre (NDEC), an innovative partnership between Thales, the Welsh Government and the University of South Wales, Leanne continues to play a pivotal role in addressing the social and economic needs of the region.
Here, she explains how the NDEC is helping to cement the Ebbw Vale site as a global player in the cyber industry and represents a once in a generation opportunity to bring prosperity to South-East Wales.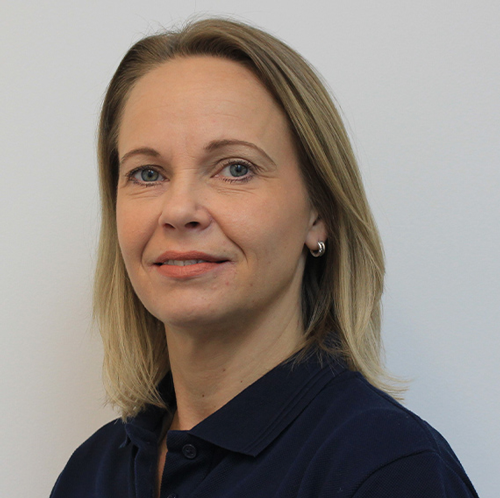 Why does the work being carried out by Thales represent such an overwhelming opportunity for Wales?
If 15 years ago I could have described the type of business that we would ideally like to attract as part of The Works regeneration investment Thales and the NDEC would have been it.  
As someone who is local, has worked in regeneration for a long time and was involved in the reclamation of the Ebbw Vale site, this project is the type of initiative that I have always dreamed of. Supporting businesses, stimulating innovation, creating jobs for the future and boosting national digital security – the remit of the project is vast. Yet, due to our unique partnership with academia and the Welsh government, it represents an enormous opportunity to make these ambitions a reality.
Why is Ebbw Vale such a significant location?
The NDEC is situated where the former Ebbw Vale Steel, Iron and Coal Company once proudly stood. Built in 1789, the steel mill played a major role in the industrial revolution, employing 34,000 people at its peak. 
As its success grew, so did the town around it, but after the great depression hit, liquidations and layoffs took their toll and the steelworks was eventually closed in 2002. 
This had a devastating impact on the town, with its main reason for existence extinguished along with the last amber glow of its blast furnaces. 
Since then, the Welsh Government and local government has worked hard to transform the desolate site into a location bustling with opportunity through initiatives such as the £100m ten year Vision for the Tech Valleys, which has NDEC at its heart.

Why is the site's steel heritage particularly pertinent to Thales and its cyber ambitions?
We are looking to expand Thales' offering through the NDEC and other projects such as the  aptly named  'ResilientWorks'  in Ebbw Vale, so that we can enhance our position as global leaders in providing security solutions to organisations looking to protect their operational technology against cyber-attacks.
Wales is already home to one of the largest Cybersecurity clusters in Europe, meaning it has the knowledge, investment and infrastructure to become a strong global cybersecurity player – making it an ideal location to realise our own ambitions.
We also wanted to create a centre in the UK that had very specific know-how and understanding in the field of operational technology, which Ebbw Vale has in abundance due to its heritage."
How will the cyber industry support the development of Welsh businesses?
"To date, over 90% of our staff are employed locally. Thales has already spent more than £1.3m in the region, utilising 85 suppliers - helping to stimulate sustainable growth, create jobs and regenerate the area. 
Hosting industry days and networking events has enabled local organisations to connect with like-minded businesses, creating new opportunities for collaboration. 
The NDEC is the first R&D facility of its kind in Wales where SMEs can test and develop their digital concepts. This enables organisations to showcase their innovations in an environment with appropriate equipment, technology and expertise, which has enabled them to gain access to government funding and grants so that they can drive forward their innovations into profitable enterprises. 
Thales is also teaching Welsh businesses about the importance of cyber security in OT so that they can harness the benefits of digital transformation safely and securely, and benefit from good digital practices and the opportunities that digital transformation presents."
How will the cyber industry help to develop new skills and job opportunities within Wales?
Creating high quality, well paid and sustainable jobs is at the heart of our ambitions, which is why skill development and education plays such a fundamental role in the work that we are undertaking. 
Since 2019 we have worked with over 75 schools and supported five PhDs related to cyber security. As part of this, we aim to inspire students about the opportunities within the cyber industry and develop clear pathways for success. 
Our close partnership with Welsh academia and the government has started to stimulate fundamental change. By influencing government policy and developing the curriculum, young people will learn the right skills to secure the cyber jobs of the future.
This partnership, along with a number of other key welsh industry players has established the 'Cyber College Cymru', which offers a bespoke BTEC qualification for students to graduate with a pathway into a degree apprenticeship, or an industry apprenticeship. As a result, we can access leading cyber talent, whilst combating the global shortage of cyber skills and cementing Ebbw Vale's long-term position at the heart of the technology industry. 
However, our work isn't purely about economics and jobs. We are also helping to prepare Wales for major infrastructure changes and a healthier, more sustainable future, by undertaking research and development, such as aiding the development of autonomous vehicles.

How is the cyber industry bringing economic investment back into Ebbw Vale?
We're highlighting Ebbw Vale as a good place to do business, whilst attracting and keeping global brands within Wales.
We are already starting to attract skills back to the area. In fact, one of our own team is considering relocating from Birmingham to Wales to be part of the initiative.
Thales' investment has also led to a collaboration out of the Ebbw Vale site with one of the world's leading power companies, GE Steam Power. Williams Advanced Engineering, along with several other significant organisations, have also visited the site, which could lead to future opportunities.
I've always been asked 'why Ebbw Vale?' and my view is, 'why not?' At its pinnacle, The Ebbw Vale Steel, Iron and Coal Company was one of the top steel works in the world, leading the industrial revolution of its day. 
Now, we are looking to position Ebbw Vale back at the heart of industry 4.0 and to my mind, the only limitation is people's own ambitions. 
I urge companies and individuals across industries and sectors to get in touch and see how they can contribute to the regeneration of South Wales.