Thales to develop game-changing directed energy weapons
The futuristic world of science fiction and reality have been brought a step closer today after a ground-breaking announcement by the UK Ministry of Defence.
Thales has been awarded two contracts to explore the potential of high-powered laser and radio frequency weapons which could change the face of the future battlefield.
Known as Directed Energy Weapons, these cutting-edge, powerful technologies will have the ability to detect, track and disrupt enemy targets – one using lasers and the other using radio frequency energies.
Both systems are powered by electricity and operate without ammunition, offering UK armed forces potentially unparalleled levels of flexibility and capability in operational theatres.
As part of the MOD's Novel Weapons Programme, Thales will lead two UK consortia of industry partners to produce and trial advanced demonstrators with the Royal Navy and the British Army.
Thales will lead the work of both the laser and radio frequency consortia from its world-leading technology base in Belfast, utilising the high skillsets of the 600 employees at the site and further demonstrating the leading role that the defence industry in Northern Ireland plays in supporting the UK Armed Forces.
The laser consortium will include BAE Systems (Great Baddow), Chess Dynamics (Horsham), Vision4CE (Wokingham) and IPG (Coventry).
The team will deliver a laser weapon demonstrator for user experimentation on a Royal Navy Type 23 frigate starting in 2023. Experiments will include detecting, tracking, engaging and countering Unmanned Aerial Vehicles, as well as other sea targets.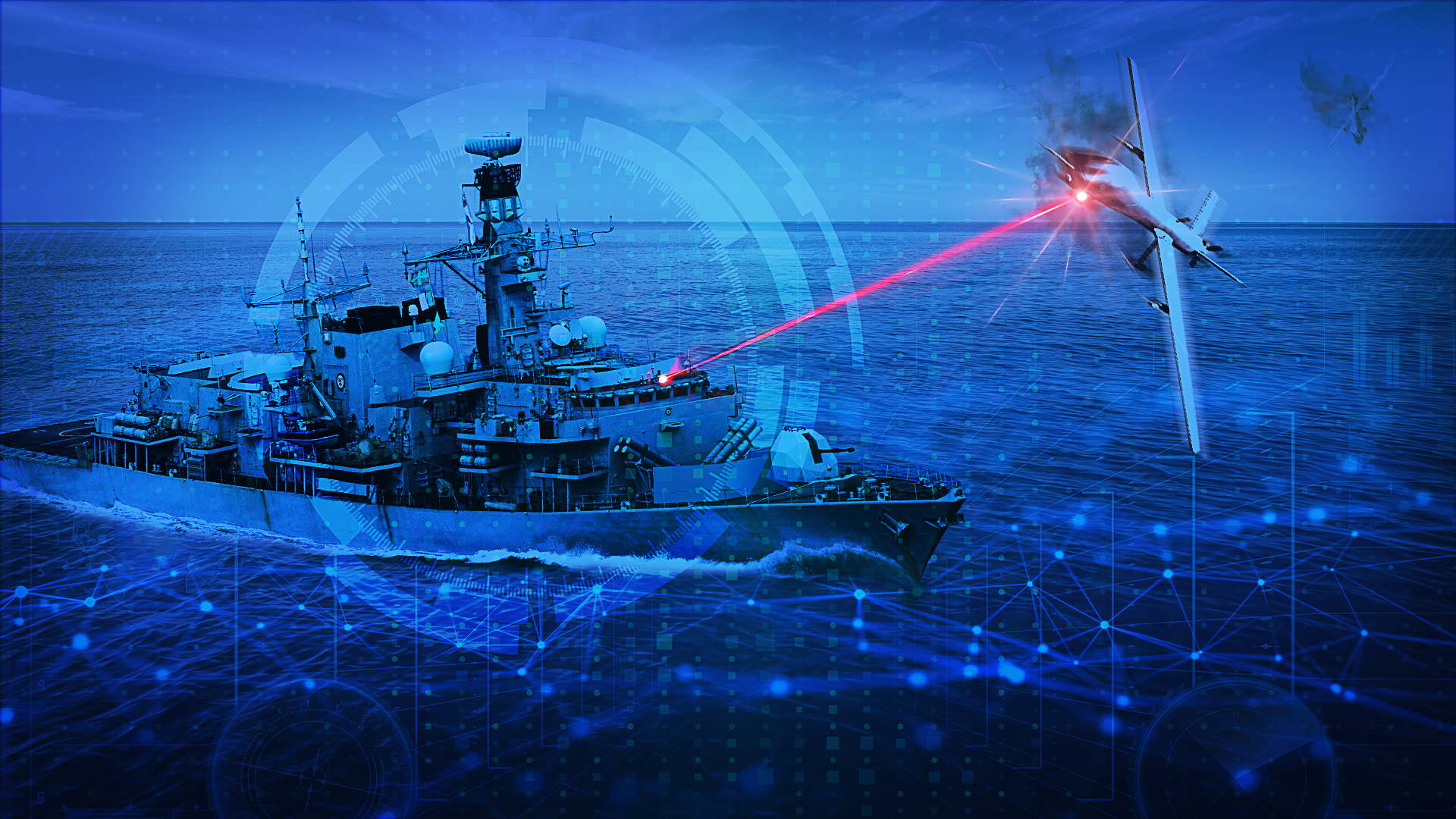 For the land programme, Thales will develop a high power radio frequency system to be fitted to a MAN Support Vehicle for up to six months of Army user experimentation in 2023. The system will detect and track a variety of air, land and sea targets before delivering electromagnetic energy aimed at disrupting or damaging critical electronic components and processes in a target.
The other consortium members include QinetiQ (Farnborough), Teledyne e2v (Chelmsford), and Horiba Mira (Nuneaton).
Alex Cresswell, CEO and Chairman of Thales in the UK, said: "Our Belfast site has a proud history of delivering innovative solutions for the UK Armed Forces and we are excited about this next step forward in the business' evolution. These contracts are potential game changers to tackle emerging threats, and will inspire the next generation of engineers in Northern Ireland."
Jeremy Quin MP, Minister for Defence Procurement, said: "We are investing £6.6 billion in research and development across Defence over the next four years, reaffirming our commitment to provide the Armed Forces with truly advanced capabilities."
"Directed Energy Weapons are a key element of our future equipment programmes and we intend to become a world-leader in the research, manufacture and implementation of this next-generation technology."
Thales at DSEI 2021