Trevor Homer on being Project Director for Four Lines Modernisation (4LM)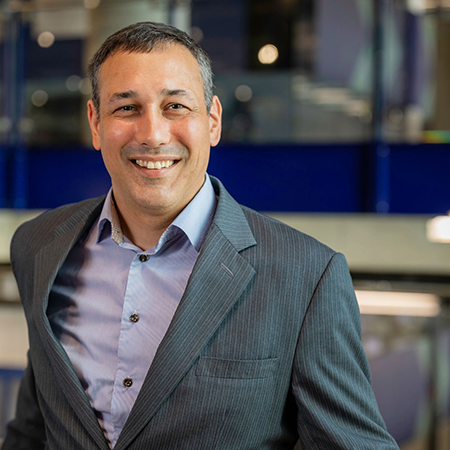 Trevor joined Alcatel in February 2003 before it merged with Thales and he has now been at the company 16 and a half years. After graduating with a degree in Computer Science and moving to Korea to study for his MBA, Trevor began his career by working for a bio medical company writing software.
His love of automation systems led him to apply for a job at Alcatel who were leaders in the field, and his first role involved writing software for these systems.
His career at Thales has since seen him work in integration systems, site management, programme management, and take on his current role in project management.
It has also seen him travel the world, having lived in Toronto, Shanghai, Malaysia and Hong Kong.
Trevor now looks after the delivery of 4LM alongside two Project Directors, and is responsible for the running of the first half of the programme, focussing on signalling upgrades to the Circle and District Lines. 
"Working on 4LM has been one of my career highlights – seeing the first section go into service and work so effectively was pretty amazing."
Trevor worked on a lot of prototypes, including for 4LM, in his previous roles at the company, and he was able to bring his unique knowledge of the project to his current role. Having come in at the bottom and worked his way up at Thales, Trevor has the technical expertise to help him with understanding and solving issues which makes all the difference to Thales' customers.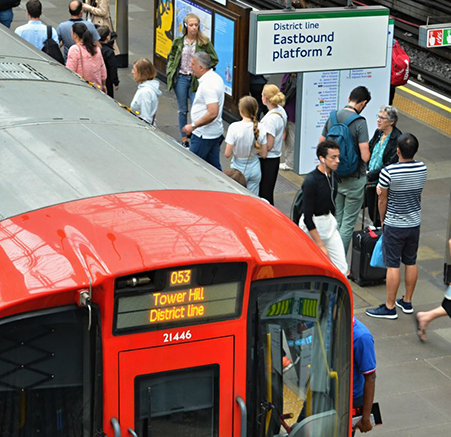 For Trevor, the best part of his job is the sense of achievement you get when a project is a success, and the friendships formed along the way: "It takes a lot of effort to put a software system in place – you really have to pull together as a team and this means there is a huge amount of camaraderie at Thales and real friendships are formed. When a project is a success you feel a massive sense of achievement personally and on behalf of the whole team. I still feel this when I go back to Hong Kong and travel on the Metro system after working on the signalling upgrades there."
Working at Thales for over 16 years, Trevor believes, is testament to the culture of the company, and the opportunities it offers. He sees his future at Thales, continuing to work on major projects, with the aim to eventually move into a more general management role. 
As to his advice to those looking at a career in the industry: "You've just got to enjoy it! It's fast paced and delivery orientated so you have to love what you're doing."