Where Wales is leading the race to Industry 4.0 (and what's holding us back)
According to government figures, the Welsh cyber industry now employs 45,000 people and contributes more than £8 billion a year to the Welsh economy. And we've only just started. The potential – for success but also for failure – is enormous. Here's why.
The world is marching towards the fourth industrial revolution (aka Industry 4.0) and, so far, Wales has enjoyed strong growth in cybersecurity. This is crucial. Cybersecurity is the sector's most important enabling technology.
I want to be very clear about this: without cybersecurity Industry 4.0 will grind to a halt.
Unfortunately, there is already a global shortage of cyber skills. We'll never be able to import enough of those skills so we have to grow our own. And that's the mission for my team, closely supported by the University of South Wales, the Welsh Government and global tech company Thales, operating from the National Digital Exploitation Center (NDEC).
If you haven't heard about NDEC yet, watch this space. Purpose-built in 2019 in Ebbw Vale, about 30 miles north of Cardiff, NDEC is home to one of the most advanced cyber development and testing facilities in the world. Today it shines a light on all things cyber through its work with global manufacturers, SMEs and academia.
Bringing cyber security to life
Our first priority when NDEC opened was to get in front of students about to choose their GCSEs and alert them to the possibility of a satisfying and lucrative career in cyber. At the time, cyber was substantially under-represented. It was down to each of us to become enthusiastic cyber ambassadors.
Next in line were 11 year olds. Research has shown that by the age of 11, most girls lose interest in the STEM (science, technology, education and maths) subjects, and that disinterest persists right up to when they choose subjects for their GCSEs. Without a grounding in STEM it would be very difficult to pursue a career in cyber, even if they wanted to.
That's a huge and pointless loss to future employers and to the Welsh economy. This gender imbalance robs employers of half of the potential workforce. It's wrong. And with the help of my immediate team and the teams we connect with, I'm going to fix that.
We're carrying the cyber message to younger audiences, too. We engage with primary schools, explaining to children as young as five what cyber is and why it is important and how the world around them is changing. We've even designed a 'cyber badge' for the brownies!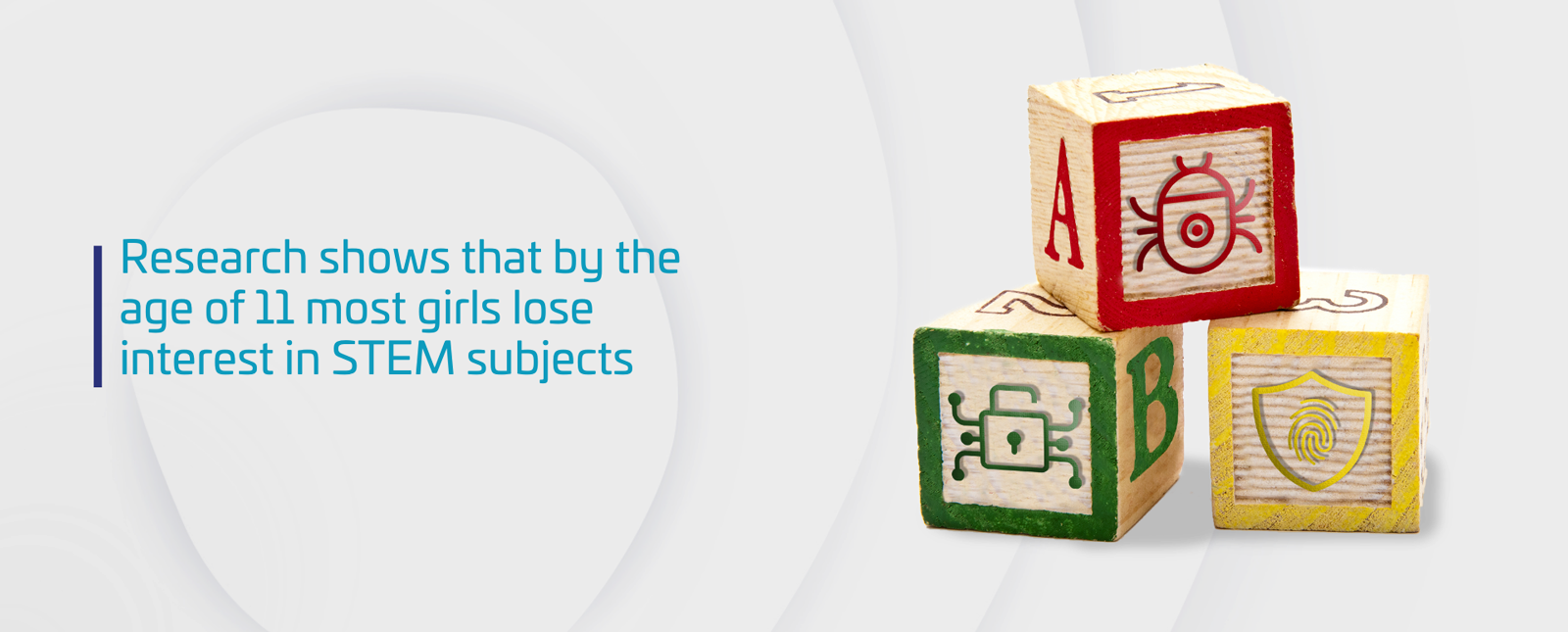 Spreading the net wide
Lockdown has slowed our progress but there have already been some remarkable results, notably with the CyberFirst programme, run by the National Cyber Security Centre, in which we're helping schools and colleges to achieve formal recognition.
CyberFirst recognises schools and colleges that are making a special effort to encourage students to pursue careers in cyber security. There are three levels of recognition: Bronze, Silver and Gold. It is our job to help schools engage with the scheme. At the time of writing, from a cold start in 2019, eight of our schools had achieved CyberFirst recognition. That is more than anywhere else in the UK.
It's a big deal. National businesses and universities will watch these schools closely and engage with them to further publicise opportunities in cyber. CyberFirst will keep the talent pool fresh and full. Below are some of the other initiatives which NDEC is either leading or involved in:
STEM Ambassador Training: As well as deploying its own staff and resources, NDEC also encourages the wider Thales business and the University of South Wales to support its activities. All volunteers undertake thorough training as STEM Learning Ambassadors.
Further Education: We create opportunities for learners to engage with industry and academia, so they can make informed decisions about how to choose and pursue a career in cyber.
A-Level Computer Science and BTEC IT Workshops: These popular one-day workshops introduce students to cyber with live technology demonstrations at the Ebbw Vale HQ.
Work Experience: We can provide a week of work experience at NDEC for year 12 and 13 students during school holidays, where they will work alongside experienced cyber engineers.
Digital Industries Summer Camp: The summer camp is a workshop to help GCSE students visualise how networks can be vulnerable to attacks and how they can be secured.
Cyber Horizons: This annual event, held in collaboration with the National Cyber Security Centre, promotes the many cyber and digital employment and study opportunities available to students in Wales. Industry partners host hands on activities, give short lectures on hot industry topics, and hold open Q & A sessions.
Ready for the future
We're deeply involved with work on the new curriculum for September 2022. We have been asked to deliver Continuing Professional Development (CPD) sessions to teachers in April with a focus on cyber security and how to teach it within the curriculum. Topics will include personal cyber hygiene; how a network is set up and secured; iterative design processes; secure data transfer and a great deal else.
There are other plans in the pipeline – many well advanced – and investment in Ebbw Vale and NDEC is continuing apace. You can expect more announcements in due course.

The next steps
Academia's awareness of cyber and its importance is much higher than when we started in 2019. And that's with lockdown getting in the way. So I'm very optimistic about the future. We're in good shape. But we have to keep the momentum going and build on the foundations that we've laid.
I would like to see more degree apprenticeships. Thales has a great scheme, but I would like to see other manufacturers follow that example. There's nothing better than firsthand experience in a career which is as fast moving as this one.
These are really exciting times. The work we're doing is not just about giving students another career option. It's much bigger than that. Ultimately, it's about economic regeneration. At NDEC, we are making Industry 4.0 an achievable reality right here, right now, in Wales.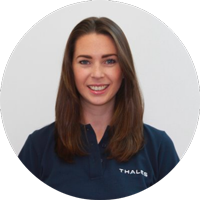 Holly Lidbury is Education Lead at the National Digital Exploitation Centre and works with schools and the community across South East Wales to promote progression into the cyber industry. She has a master's degree in Computing and IT Management, a BA in English Literature and a PGCE, Secondary Mathematics. Holly is a CyberFirst Ambassador,accredited by the National Cyber Security Centre (NCSC).