Augmented services for augmented operational availability
Technology can – and does – fail. To avoid this as much as possible, it needs time for maintenance. And when it happens, it needs time for repairs.
Yet today armed forces deploy in increasingly high intensity theatres of operations, where threat levels can change very quickly, and armed forces must be able to react accordingly. Whether they are carrying out Intelligence, Surveillance and Reconnaissance (ISR) missions or preparing to strike critical targets, systems' lack of operational availability is not an option. Any issues with a system could severely impact mission success.
For Thales, the endgame in such context is very clear: armed forces cannot afford to deploy with a limited number of systems and/or limited systems' availability. Operational availability starts with the manufacturer. It starts with Thales providing a range of services leveraging the latest digital technology advances to ensure force readiness, so that armed forces can stay focused on mission success.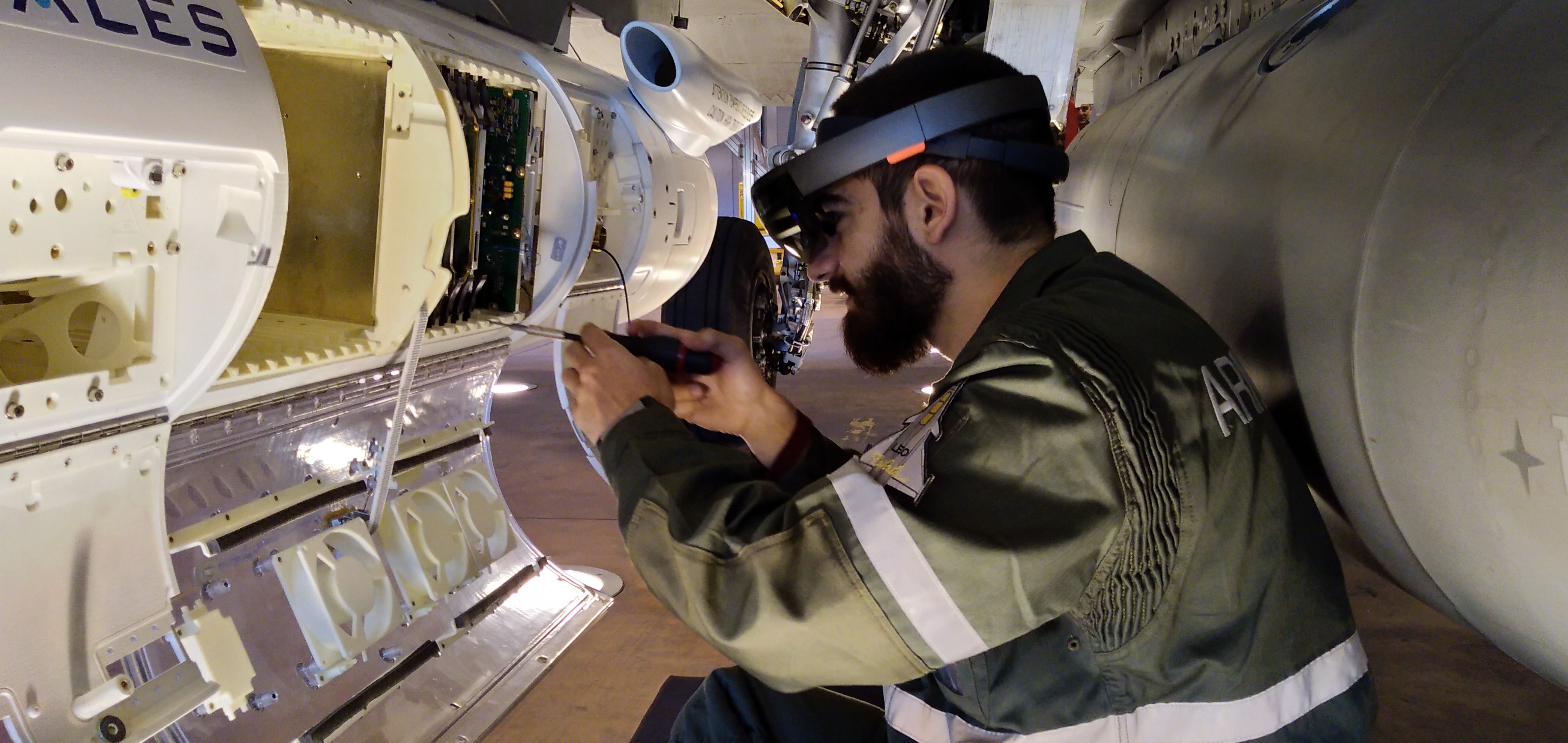 Augmented Reality for Augmented Autonomy
Armed forces' ability to do a certain level of maintenance and repairs on their equipment is crucial for their autonomy, whether they are deployed on missions or at their home base.
"Each system presents different levels of repair complexity," says Yann Prat, Digital Service Solutions Manager at Thales. "For our pods, for instance, customers can carry out a number of repairs by themselves in their dedicated workshops, but beyond those repairs they need to send the pod back so that we can address any issue." In the context of increasing operational availability, Thales' objective is therefore increasing its customers' threshold of autonomy for carrying out those repairs.
Augmented Reality (AR) is a key technology in this context. It facilitates training repair process, providing them with all the information they need, step-by-step, to assist mainteners in their duties. Additionally, the system can connect to Thales' remote assistance centre where an expert can readily understand what needs to be repaired and, wherever possible, provide step-by-step guidance to the customer.
"This allows customers to save time and costs on repairs that can be carried out on site," Yann  points out.
Digital Technologies for Improved Availability
While maintenance and repairs are inevitable, especially for systems that are deployed intensively in a wide variety of environment, associated – and at time extended – downtimes need not be. The introduction of digital technologies – such as AR but also data collection tools – can speed-up diagnostics and streamline repair and maintenance orchestration.
At maintenance level, the work was previously organised around prescriptive periodical methods – I.e. set times where each system would need to return to factory for maintenance even though no sign of imminent failure could be identified. This may have allowed a certain degree of planning, yet it was often at odds with reality: some systems may breakdown before planned maintenance while others were still in excellent working conditions. All this contributes to disrupting the repair line and the missions, delaying other activities.
"The introduction of digital tools collecting and sharing data on each system's status, has transformed maintenance from prescriptive to predictive, thus allowing a leaner organisation of the repair line. We are now able to determine the status of our equipment at the sub-element level and define when the breakdown is about to occur and the remaining time" Yann notes. Thales leveraged digital technology advances to develop tools like SmartFleet, which provide both client and manufacturer with critical information about systems' status. "Now both parties know when a system will need maintenance, meaning that armed forces can plan for their operational availability while we can plan more accurately – and usefully – our maintenance activities," Yann points out.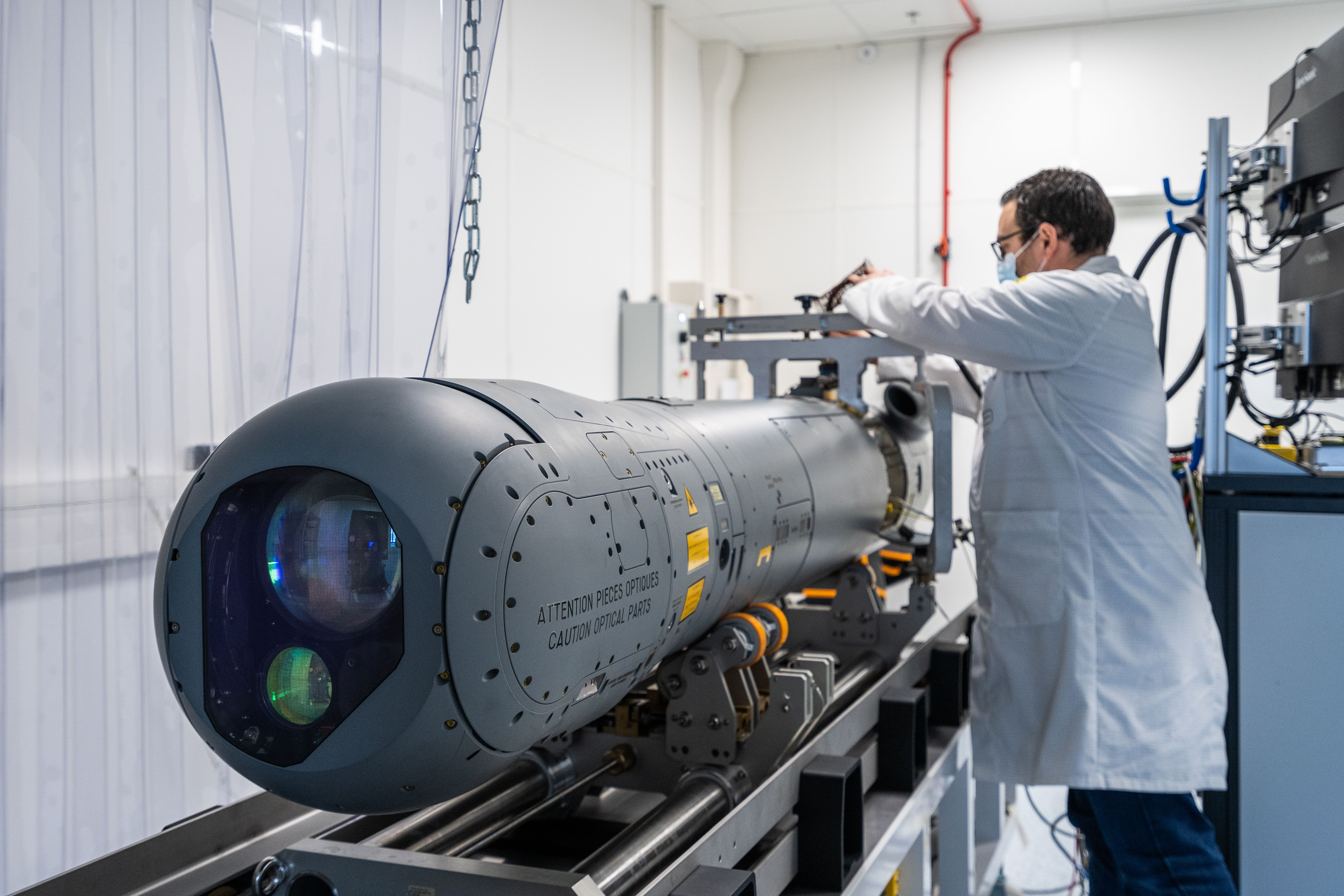 Similarly, for repairs, Thales has developed an internal digital tool that allows its experts to run diagnostics remotely. "This way, the expert can travel to the client if he/she can do the repairs on site, otherwise spare parts can be ordered while the system is still on its way back to Thales for repair," says Yann. Additionally, since Thales has created a dedicated repair line in its Châtellerault facility, the equipments can be repaired very quickly without disrupting production lines so to keep availability engagements.
Through a combination of digital tools that are either dedicated to the client, such as AR, shared with the client, such as SmartFleet, or for its own use, Thales has efficiently and successfully streamlined its maintenance and repair activities. "This way, our customers can focus on mission success while we orchestrate their maintenance and repair activities for improved and stress-free force readiness," Yann concludes.