Driving outstanding collaborative naval combat with SonoFlash
The enemy submarine continued to glide—silent and undetected—towards its target. But, armed with powerful land-strike missiles, the effects of its mission would be anything but silent. In fact, they'd be devastating. Yet, it hadn't counted on entering a field of Thales SonoFlash sonobuoys teamed with other warship- and helicopter-borne sonar. Worse still, a linked Thales BlueTracker information processing system was painting a powerful real-time picture of the sub's movements. By the time the predator had realised its mistake, it was already too late. Evasive manoeuvres were now a gamble—not a tactic. It had been detected—and had no option but to turn for port.
The threat from submarines is changing rapidly. 30 years ago, only superpowers had true submarine capabilities; today countless countries deploy modern fleets—and the old, deep-sea certainties are giving way to much more sonar-complex littoral settings.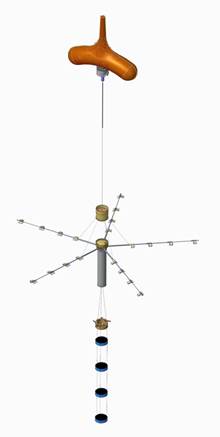 But leading players know there's no single solution. What they want isn't silver-bullet technology, but smarter capability: greater collaborative potential—as well as better value, more versatile, and drone-ready systems. That's why the French Navy turned to Thales to explore a twofold need: a powerful active sonobuoy that could reverse the detection-range advantage enjoyed by today's submarines; and a high-performance passive unit that could be teamed with other assets to offer real gains using multistatism.
Thales set out to meet these needs by harnessing decades of sonar expertise to deliver an ambitious new solution. It would develop a next-generation sonobuoy with an unbeatable performance-to-mass ratio. After two prototypes and rigorous at-sea and in-flight trials, in 2018, Thales was satisfied it had succeeded in creating something unmatched on the market. SonoFlash was unveiled the same autumn at Paris's Euronaval trade show.
---
The advantage hinges not on new technology, but on a single, powerful sonobuoy. SonoFlash combines a potent emitter and a high-performance, low-frequency, passive sensor. And its advanced architecture makes it fully ready for the complementary role drones will soon play in ASW. This opens up a range of new tactical possibilities and is a clear step forward for the collaborative discipline of multistatism. It offers potential for resource efficiencies too: for example, a SonoFlash deployed from a single aircraft can match the performance of three helicopters carrying separate active and passive buoys. But there's no place for a "job done" attitude: Thales continues to develop the system— now testing a third and full prototype expected to enter production in 2021.
So, what does all this amount to? Put simply, superior capability and better collaboration. In a game of cat-and-mouse where the stakes are high, a future SonoFlash-equipped force might just be the cat that got the cream.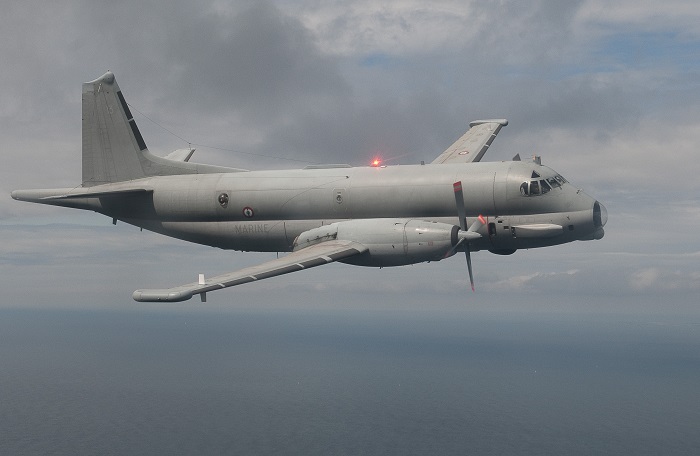 © Jacques Tonard © Marine Nationale