5 Years Running SelTrac CBTC After Successful Re-signalling
The North-South Line and East-West lines (collectively called NSEWL) are two out of six metro lines in Singapore – they are also the oldest, yet still maintain a high reliability. Operated by SMRT Trains, the two high-capacity lines have been serving the most densely developed parts of Singapore for over three decades.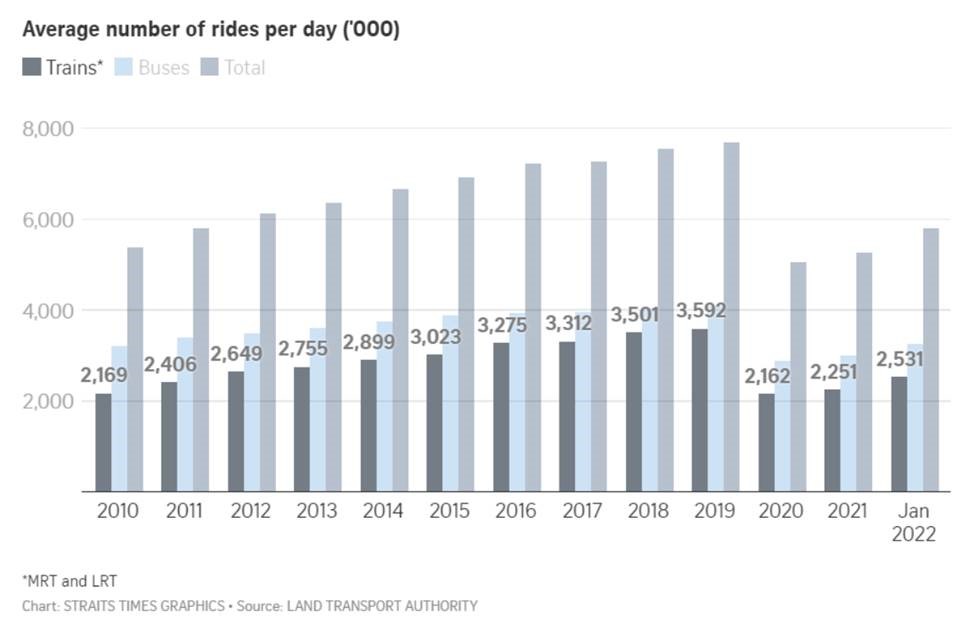 Awarded in 2012, SMRT Trains selected Thales to supply its world-leading SelTrac Communications-Based Train Control (CBTC) re-signalling solution, as well as the signalling of the Tuas-West Extension (extension of the East-West line). 
The complex project, which comprises mainly of Thales delivering a new moving-block signalling system in replacement of the NSEWL's existing ageing fixed-block signalling system, was completed in stages. In 2017, the new system was put to the test and the new signalling system on the North-South Line has been in operation full-time since May 28, 2017. The entire new signalling system on NSEWL was fully delivered and operational by 2018.
As of today, it has been 5 years since Thales' CBTC re-signalling system has been fully operational on the North-South Line.
The new system running on the North-South contributes to a greatly improved reliability metric (mean distance travelled between delays of more than 5 mins; train-km) of over 3 million train-km MKBF as of March 2022 (see source : LTA).
Congratulations to SMRT Trains on this key milestone and all stakeholders involved for 5 years of running the SelTrac CBTC after a successful re-signalling!
Click here to find out more in detail about the first largest re-signalling project in Singapore.
The North-South line is 45 kilometres (28 miles) long and serves 27 stations, of which 10 are underground (between Braddell to Marina South Pier stations) and one is subsurface (Bishan station).
Read more about the different transportation solutions Thales has delivered in Singapore.