Winning hearts and minds in Dubai
The Dubai Metro in the United Arab Emirates is the centrepiece of a successful programme to combat congestion and boost productivity in one of the world's fastest-growing cities.
Thales implemented a complete technology package to deliver a world-class passenger experience: the solution includes SelTrac™ CBTC for reliable driverless operations, easy multimodal ticketing and passenger information.
Wi-Fi is provided on trains, so passengers can make the most of their journeys.
In 2016, and for the same scope, the Dubai Metro has trusted Thales to expand further its network in order to welcome the Universal Exposition in 2020.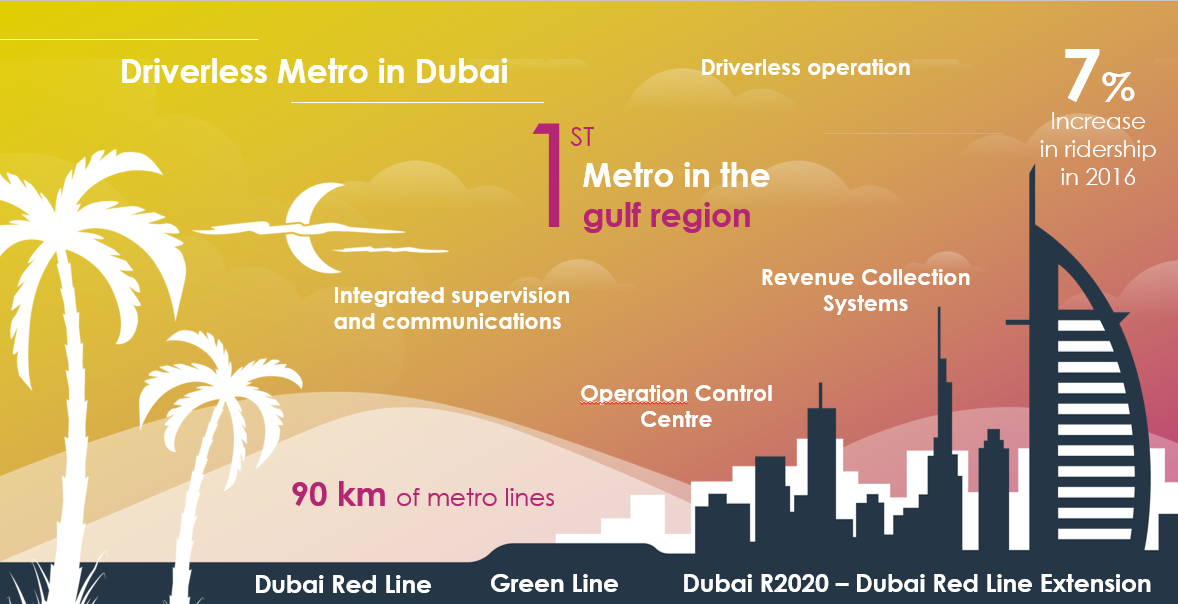 To find out more about Thales Ground Transportation References