Security Digital Platform wins "Janus de l'Industrie" label
The digital transformation has led to a need for greater speed and flexibility in every major sector, and for any organisation that needs to stay one step ahead, meeting the security challenges of today and tomorrow is more crucial than ever. This is the purpose of Thales's Security Digital Platform, which was recently awarded a Janus de l'Industrie label of excellence by the French Design Institute.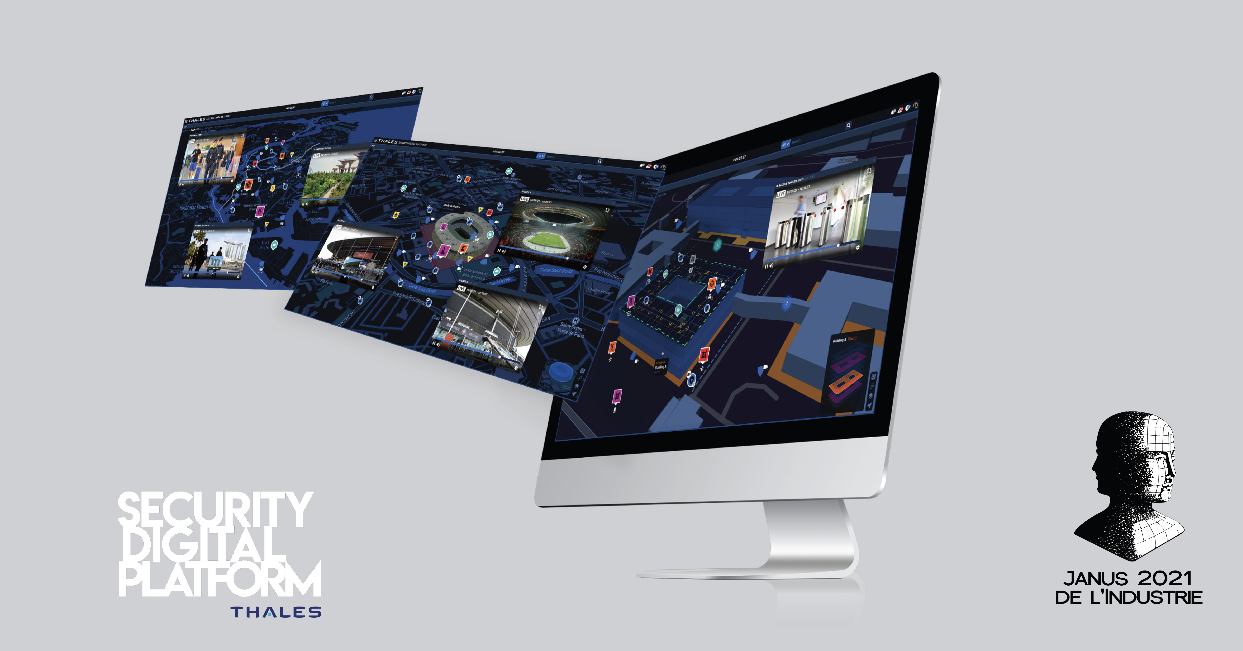 The Security Digital Platform (SDP) assists security personnel in their work and helps to optimise site protection thanks to a software suite that guarantees continuity of critical services and supports industries and organisations in charge of keeping people and property safe. Security data from the customer's surveillance sensors is aggregated and analysed by a security application in the cloud, which is constantly updated and adapted as needs and technologies evolve.
In late 2021, the Thales solution was awarded a Janus de l'Industrie label by the French Design Institute, whose panel of judges were impressed by the SDP's innovative technology. 
"We co-designed the Security Digital Platform with law enforcement agencies to ensure that our solution matches their real operational needs," says Gérard Herby, VP, Protection Systems Business Line, Thales. "The solution is the result of close collaboration between Thales engineers, designers and end users. Its simple, configurable interface is ideal for operators that constantly need to adapt to changing deployment scenarios and new demands on the ground."
The Janus award has once again turned the spotlight on Thales's potential for innovation and proven ability to provide comprehensive solutions for security personnel based on ambitious co-design and development principles.