Cultivating software leadership
To combat their scarcity, Thales is growing its own technical leaders. In the Accelerate program, select mid-level software engineers have both their technical and human skills cranked up to senior level. Patrick Schulenberg is combining this pressure cooker with his work as a software architect in one of the biggest projects in recent company history.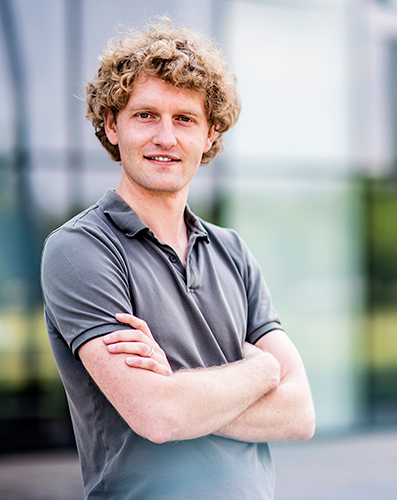 In November of last year, together with Damen Schelde Naval Shipbuilding, Thales signed the contract for the delivery and full integration of its AWWS fire control cluster and TACTICOS combat management system onto four new F126-class frigates of the German Navy. Apart from the four ship systems, the 1.5-billion-euro assignment includes logistic services and multiple land-based test and training sites, as well as the option for one or two additional vessels. Patrick Schulenberg is one of the software architects laying the foundations for new TACTICOS developments.
"The F126 project is very exciting, building a world-class combat system for our German customer. Projects of this magnitude create a myriad of opportunities for my colleagues and myself to develop ourselves and to grow as professionals," says Schulenberg. "Initially, I was a member of the architecture team that explored all the possibilities and built concepts to lay a reliable new product foundation while minimizing the financial risks. Now, I'm combining a seat in one of the first development teams with a role to pave the way for multi-site collaboration with our Thales colleagues in Germany and Romania – there's so much work that we can't do everything in Hengelo."
The F126 project is the most recent port of call on Schulenberg's in-company journey of 10+ years. "I did my master's in embedded systems at the University of Twente, graduated on optical tracking at Thales and never left," he describes his career in a nutshell. "I started in the sensors department, writing radar test software. After about five years, I moved to combat management systems. There, I held a developer position and got a taste of innovation, before assuming the software architect role. In the last decade, I've had the opportunity to see many different sides of the company – which is one of the benefits of working at Thales."

Cross-fertilization
Also, after all this time, Schulenberg is still learning new things every day. Next to his work for the F126 project, he's participating in the Accelerate program that Thales has set up with software development partner Luminis to alleviate their mutual need for seasoned staff. In 18 months, 1-2 days a week, select mid-level software engineers have both their technical and human skills cranked up to senior level. This pressure cooker is expected to deliver its first batch of twelve technical leaders come November, including Schulenberg.
Nothing beats learning on the job, but that requires experienced people to learn from.
"As senior software leadership can be hard to come by, this experience is already very thinly spread to begin with, but with all the new teams added by a project like F126, it becomes even sparser," explains Schulenberg while discussing his participation in Accelerate. "The program looks for people who combine a certain level of domain experience with the ambition to really grow into the software architect role, and instigates them to advance their technical and human skills."
By bringing together engineers from all over Thales Hengelo and Luminis, Accelerate stimulates cross-fertilization as well. "It's very valuable to get all those different insights," Schulenberg finds. "It's highly enlightening to see both the similarities and the differences. Hearing from others about their challenges and their solutions to those challenges triggers communication, creates awareness and sparks proactivity – exactly the properties sought after in a software architect."
Team effort
Accelerate's technical component ranges from an in-depth training by software architecture guru Dana Bredemeyer, to invited talks from knowledge institutes such as TNO's ESI, to more hands-on workshops and discussion sessions. "ESI taught a class about interface modeling, sharing their experiences with using the Comma framework at Philips – this was a trigger for us to put practical modeling proficiency on our roadmap," illustrates Schulenberg. "We also had a more technical session on cloud-based development and a broad discussion about open source and the licensing challenges it brings."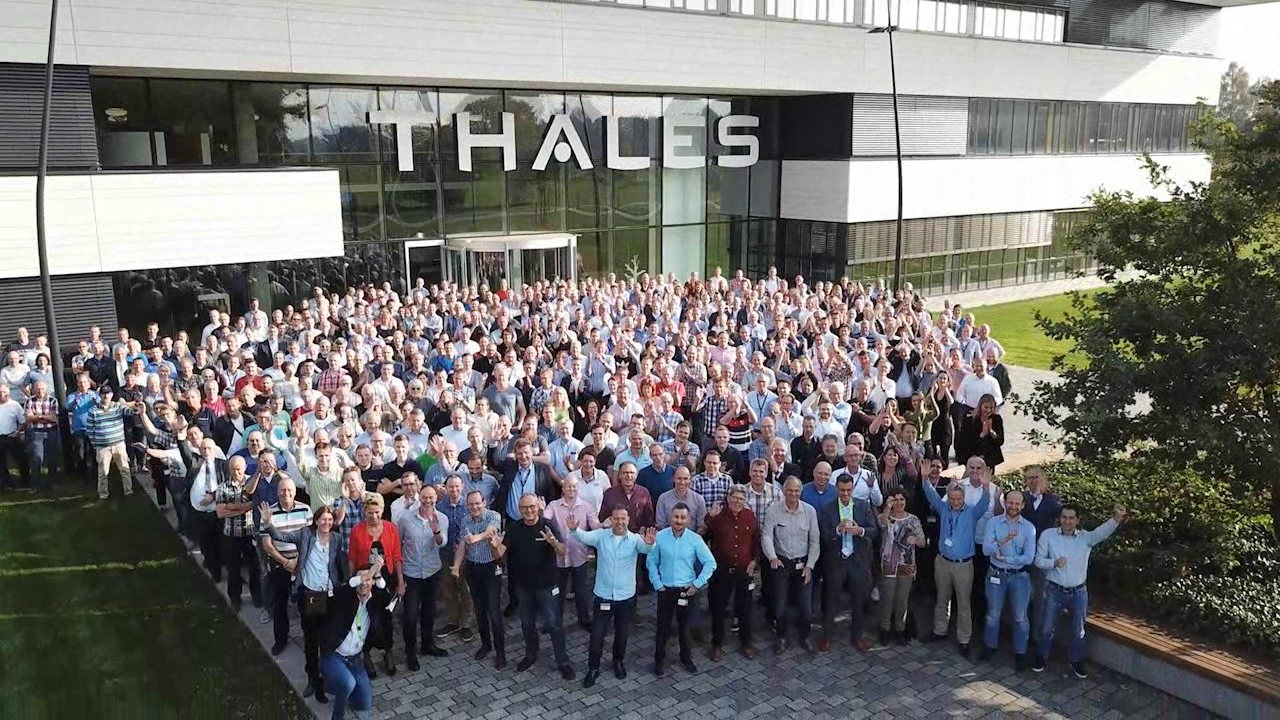 The human-skills component zooms in on communication styles and leadership qualities. For this, Accelerate is partnering with How Company and trainers Edwin Vreedeveld and Jeroen Ogier are fully engaged in the participants' growth process. "There's quite some focus on creating awareness about what's holding us back from reaching our maximum potential," gives Schulenberg as an example. "That was a real eye-opener for me. Having come to recognize what stops me from doing something has helped me become more proactive. I've also gained insight into why people communicate the way they do. That has helped me spot and even prevent conversation bottlenecks."
According to Schulenberg, the program is truly a team effort. "Everyone has a coach, a senior colleague who can offer advice and a listening ear. I also have a buddy in the program, one of the participants from Luminis doubling as sparring partner and stimulator. A steering group, which includes our chief software architect René van Hees, sets the course for the program. We can provide them with feedback and proposals to adjust the route along the way. It's really a bidirectional channel."
Growth opportunities
In his 10+ years at the company, Schulenberg has witnessed Thales become increasingly software intensive. "In the sensitive market we're in, hardware plays an important role, but with software, we're aiming to keep our systems relevant and up-to-date during the operational life cycle of more than 30 years. The Accelerate program is another excellent step forward to keep the momentum going and further solidify our software foundation by creating more technical leaders."
For Schulenberg, Accelerate is also exemplary of the growth opportunities Thales has to offer. "There are so many sides to the company, so many new waters to sail. If someone wouldn't like his job anymore, there are plenty of other exciting positions for him to continue his career within Thales. But also for someone who loves his job, like me, there are loads of possibilities to grow, like Accelerate. I benefit greatly from the program, both professionally and personally, and it feels good to be recognized as an asset to the company."