The rewards for a year of Perseverance
One year ago, on Thursday 18 February 2021, NASA's Perseverance rover landed on Mars after an interplanetary voyage of some seven months. On board was SuperCam, equipped with a Thales-designed laser, built to analyse the characteristics of Martian rocks and select samples to be brought back to Earth.
The laser has already made a decisive contribution to the initial scientific results from the Mars 2020 mission, notably in proving that there was once a lake in Jezero Crater.
By the end of December 2021, the lasers that Thales built for SuperCam and its predecessor ChemCam had carried out a combined total of one million laser shots on Mars.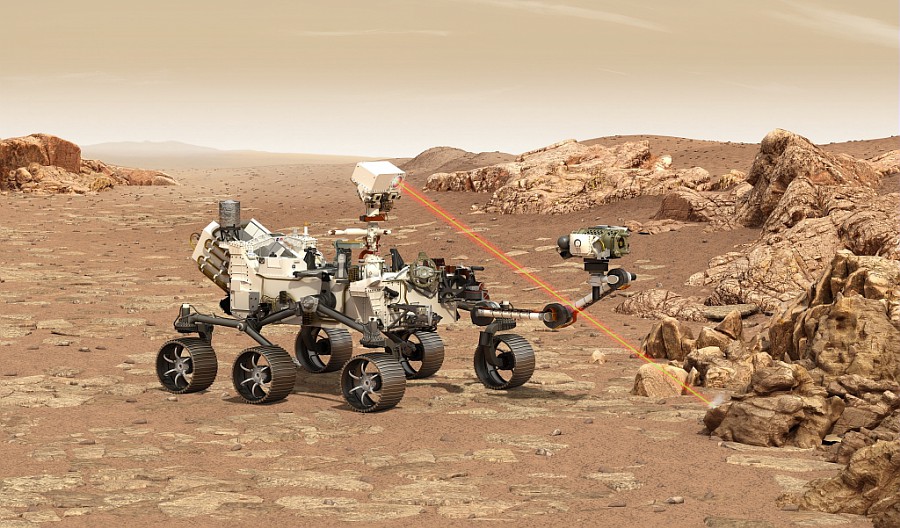 © NASA
Click on the links below to find out more about exploration of the Red Planet and the role that Thales technology is playing in it.