"Science helps us build a safer, greener world and a more equitable society"
The pressure to act on environmental and social issues is mounting every day. Media coverage of the latest IPCC report on the climate, growing concern over the increase in extreme climate phenomena, and the ongoing discussions about the European taxonomy1, clearly show that public opinion is more sensitive to these issues than ever before. Thales didn't wait for the latest wave of public sentiment to weigh up its responsibilities. But for Chairman & CEO Patrice Caine, now is a perfect time for the Group to explain how its corporate responsibility policy is structured and to announce its new objectives.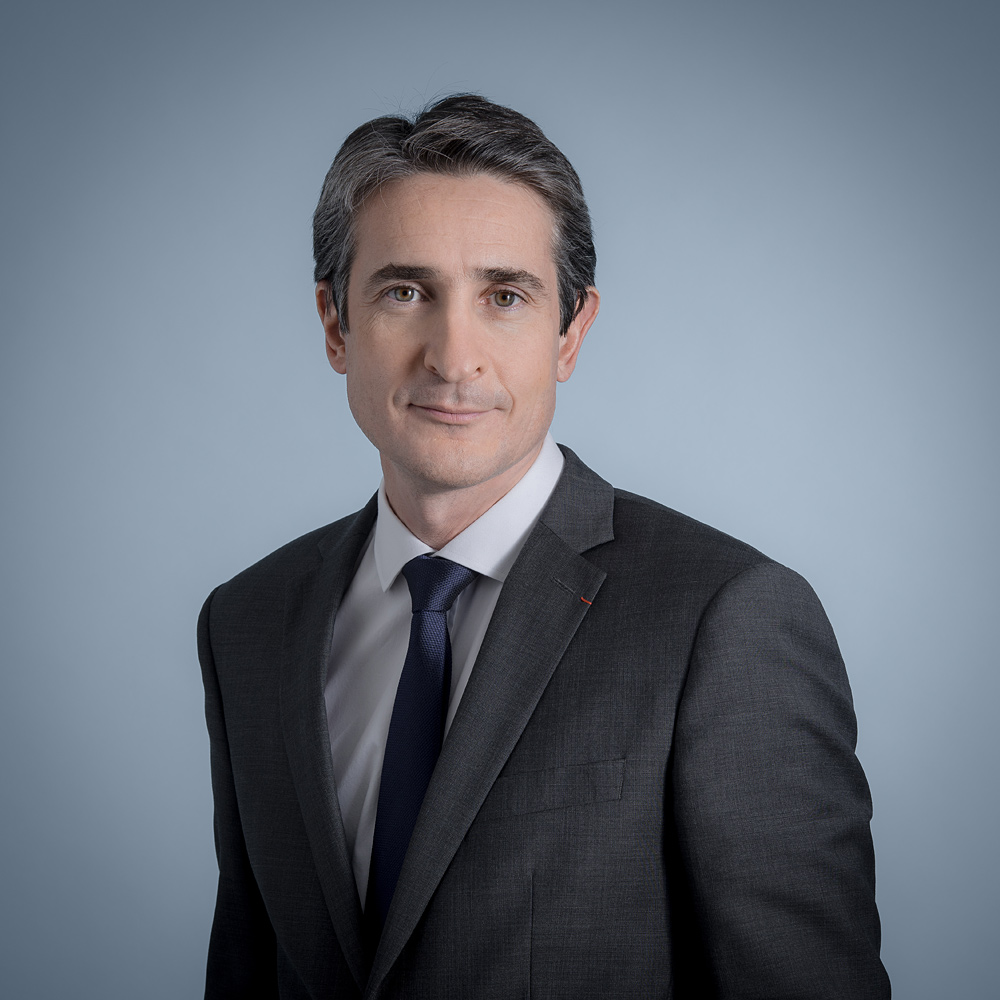 Patrice Caine, what are the responsibilities of a company like Thales in meeting the challenges of sustainable development?
A global technology leader and an economic player as important as Thales clearly has a duty to act and step up to the major challenges of our times. We are a member of society in our own right and we have a responsibility to address the issues it faces. And there are a lot of ways we can act, particularly through technology. I would even go as far as to say that helping to build a more sustainable world is part of our identity. After all, it's integral to our purpose of "building a future we can all trust". And ESG (Environmental, Social, Governance) objectives are now part of our variable compensation structure for eligible employees, who make up a solid 70% of our workforce.
This is only logical, because beyond my own personal convictions, I know our employees share the same concerns. And that includes our future employees too! Young graduates are particularly mindful of the commitments made by the companies they want to work for.
We are generally not the most vocal or outspoken people on these issues, but I think it's fair to say that, on questions of climate change, compliance, diversity, inclusion and health and safety, we have been among the best performers in the industry for a very long time.
How are you translating this strategy into tangible action?
There are three pillars to our strategy — working for a world that's safer, more respectful of the planet and more inclusive — backed by firm, measurable commitments on our ESG performance. Without overloading you with data, let me explain our main objectives.
First, in the fight against global warming, we have decided to raise the ambitious targets we set in 2019. So now we have undertaken to reduce our direct emissions by 35% between now and 2023, compared with 2018 levels, instead of our previous objective of 20%. And by 2030, we aim to reduce our emissions by 50% instead of 40%. 
That aligns us with the target of limiting global warming to 1.5°C, and we will be beginning the SBTi2 certification process in 2022 to substantiate the progress we are making. We also intend to get to "net zero" by 2040 — in other words, by then, CO2 produced will match CO2 absorbed and our net climate balance will be zero.
So that's your climate action plan. How are you stepping up to societal demands like diversity and ethics? 
In terms of diversity, we confirm our commitment to having three or more women in at least 75% of our management committees by 2023, and for women to account for at least 20% of the Group's senior management positions by the same date. That might still seem insufficient, but we are ahead of the field in an industry where women are significantly under-represented in engineering roles.
As for ethics, in 2021 we became one of the very first companies in our sector to achieve ISO 37001 certification for our anti-bribery management system. We will continue to apply a zero-tolerance policy on corruption and influence peddling, and all the staff affected will receive mandatory training every two years. 
Last but not least, to protect the health and safety of all our employees, we have also put strict measures in place to reduce workplace accidents by 30% — and by even more if possible — between now and 2023, again compared with our 2018 baseline.
These commitments concern your internal processes. But what about your business activities, your products and services? Can they play a role in building a more responsible future?
Absolutely. It's important to remember that the very nature of Thales's business and technologies helps our customers to build a safer, more inclusive and more environmentally responsible world.
It may come as a surprise to some people, but our defence businesses are an integral part of our contribution to corporate responsibility. It's obvious when you think about it, but it's worth repeating: the ability to live in peace is a basic requirement for the long-term development of any society. And I'm proud that Thales is playing its part in ensuring the safety of our fellow citizens and protecting democratic societies. I know some people may struggle to understand that, but there is no doubt in my mind that defence and security will soon have their rightful place at the ESG table. There are already signs of progress, such as the European Commission's plan to invest large sums of money in building a European defence capability.
Critics sometimes accuse defence contractors of being opaque…
Yes, it's very paradoxical. Defence is probably the most transparent and tightly regulated industry in the world. Sales of defence technologies are prohibited without prior government authorisation. Stereotypes of arms dealers with shady business practices couldn't be further from the truth. 
Physical security is one thing, but what about the digital security we also need today?
You're right — you can't have one without the other. Digital security is a pre-requisite for new technologies to benefit the greatest possible number of people. Especially when you consider that the threats are increasing every day with the digitalisation of our societies and the exponential growth in the number of connected devices. Here too, Thales has a major role to play, in particular since the creation of our Digital Identity and Security business (following the acquisition of Gemalto), which has propelled us into a world leadership position in this field.
You have mentioned the Group's ambitious objectives for reducing greenhouse gas emissions. But can Thales's products and technologies help to fight climate change?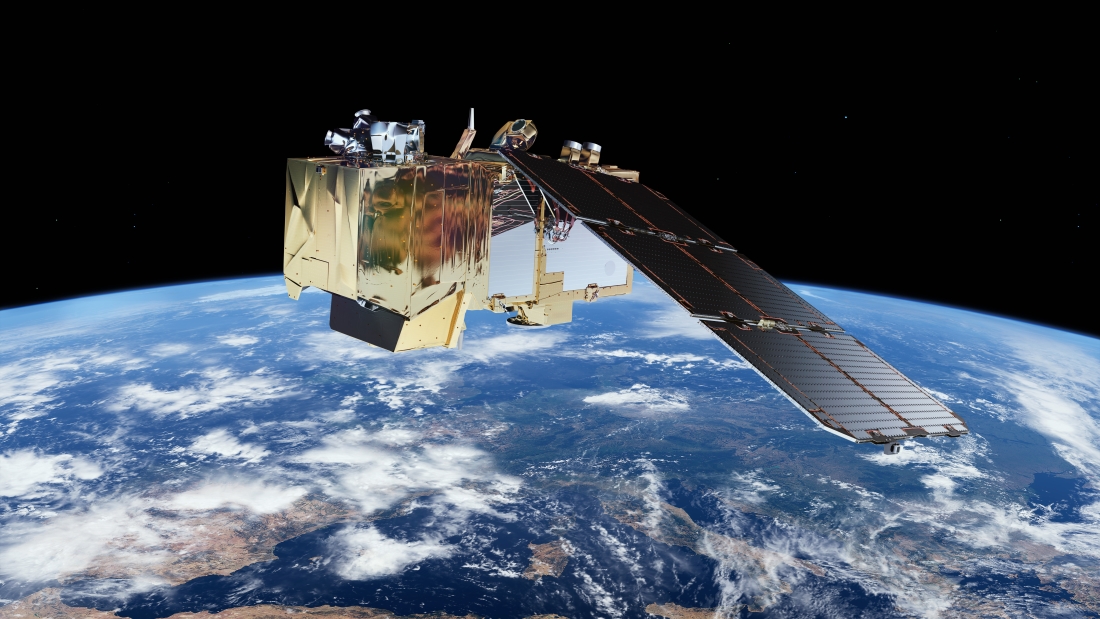 You can't fight climate disruption without first observing and understanding climate phenomena. As an expert and a market leader in sensors and satellites, Thales is making a direct contribution to this effort. One example is the key role we are playing in Europe's Copernicus Earth observation and climate monitoring programme, which will help to shape public policy by providing a better understanding of the environmental impact of human activity. 
We are also part of the shift towards more frugal, more sustainable technologies. Eco-design is a key principle in all our developments. From this standpoint, our ecological goals are perfectly consistent with our business objectives because the markets we serve need products that are as small, lightweight and as energy-efficient as possible. 
Some of our innovations also offer customers ways to significantly reduce their emissions: for example, our aircraft flight path optimisation systems could reduce the environmental footprint of the air transport sector by 10%. That's a big savings. And there's no need to wait until aircraft fleets are renewed or new engines can be developed. We could achieve this goal in the very near future!
We have the same approach to digital technologies, where we are developing "frugal algorithms" and moving towards smart data rather than big data3, which reduces demand for computing power and therefore limits energy consumption.
Last but not least, you mentioned the role that Thales is playing in promoting inclusion. But the Group mainly makes large-scale, complex systems for major government agencies and private organisations. So how do you think you can improve the day-to-day lives of the general population?
Let me give you two examples. More than a billion people in the world have no legal identity. Administratively speaking, that's tantamount to not existing, not having access to social services, not being able to vote, and so on. With our digital identity and biometric solutions, we are taking concrete steps to rectify this situation and ensure that people can exercise their fundamental rights.
Another example is bridging the digital divide. Some of the telecom satellites we are building will provide web access to communities who currently have no Internet connections. And we sometimes tend to forget that the Internet is first and foremost about access to knowledge, not just entertainment and online shopping. 
How do you think Thales will address these issues in the future?
The issues will clearly continue to gather momentum. And new possibilities will emerge as we develop new technologies, because that is our primary means of action — technologies like artificial intelligence today and the highly promising quantum technologies tomorrow. So we will continue to build on the three pillars I have mentioned to move ahead in our own way, with modesty, with perseverance, and with the conviction that this is how Thales will deliver sustainable growth over the long term.
 
1 The EU taxonomy is a common classification system that establishes a list of environmentally sustainable economic activities for the entire European Union in order to help scale up sustainable investment.
2 The Science Based Targets initiative (SBTi) is an initiative by international experts that enables economic players to use science-based criteria to determine whether their greenhouse gas emissions are compatible with the objective of limiting the increase in the average temperature of the planet to within 2°C or 1.5°C.
3 The energy consumption of most new data analytics technologies rises in proportion to the volume of data stored, processed and transmitted. In "smart data" models, as opposed to Big Data, only the most meaningful and relevant data is used.